No, its not mine (i wish). but a buddy of mine in my sewing circle just plopped down some serious cash for this piece. Vintage Agenoria
i know some folks on here arnt to sure about the wheelbacks, but i seem to love them! I was able to use a Singer wheelback from a friend, to hem some jeans, and it was super simple to use.
If youre going vintage, wheelbacks are the way to do it!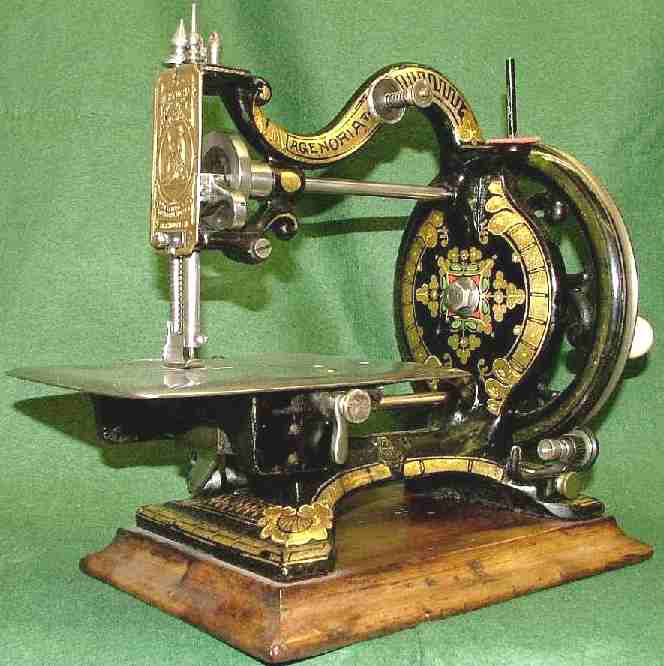 Here it is at his place. so heavy!