The bracelet from my recently arrived Great White is in the safe at Topper's.
It's there for installation of an Omega adjustable clasp, along with the necessary links to attach the clasp to the bracelet.
It'll be there a while; the clasp is on backorder.
Unfortunately, I did not have a single 20mm strap.
Called upon Art and Terry for something to use in the meanwhile.
I really lucked out that Art had an OD canvas set to go.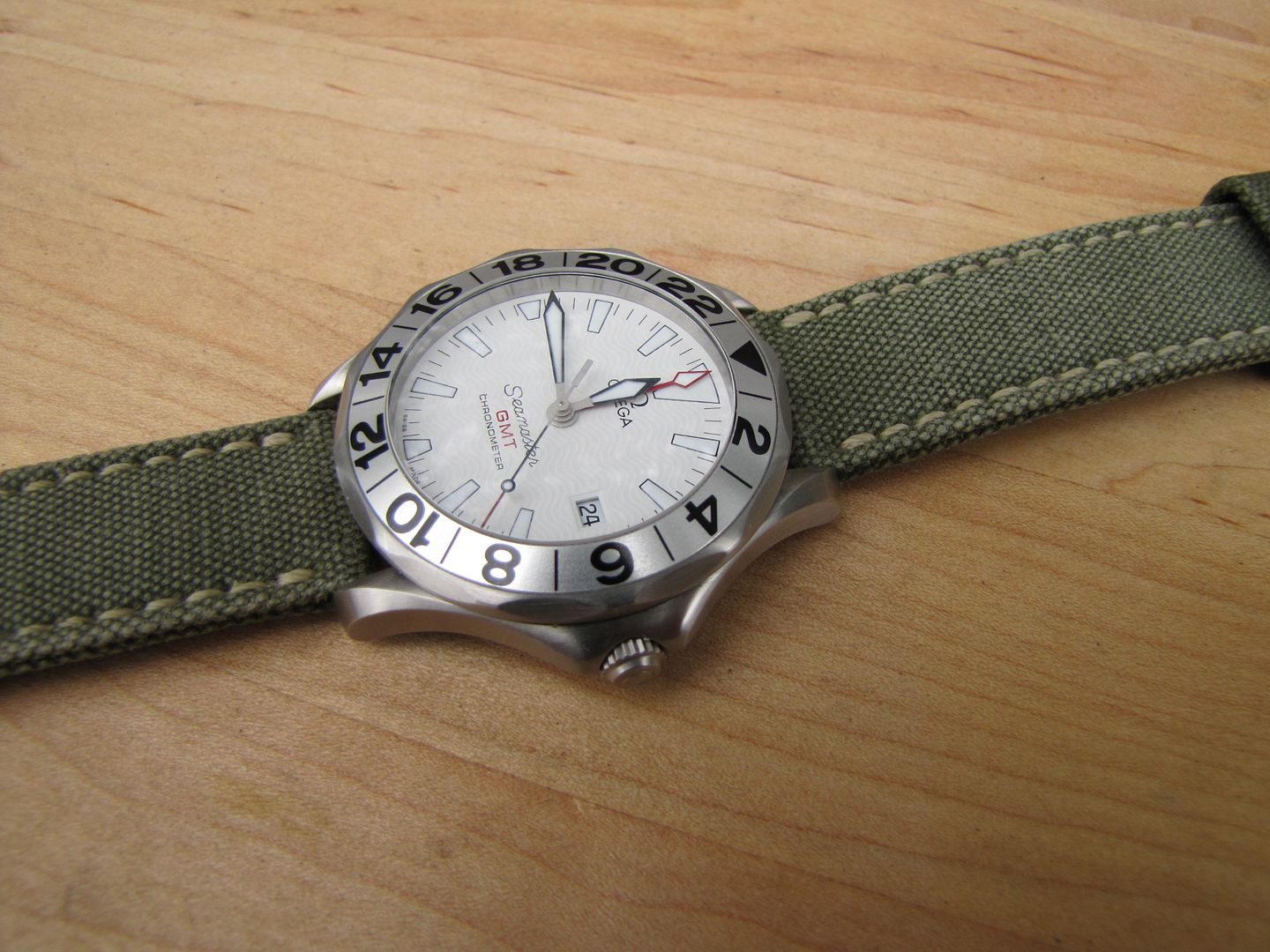 I chose the Toxic Admiralty from Terry's offerings.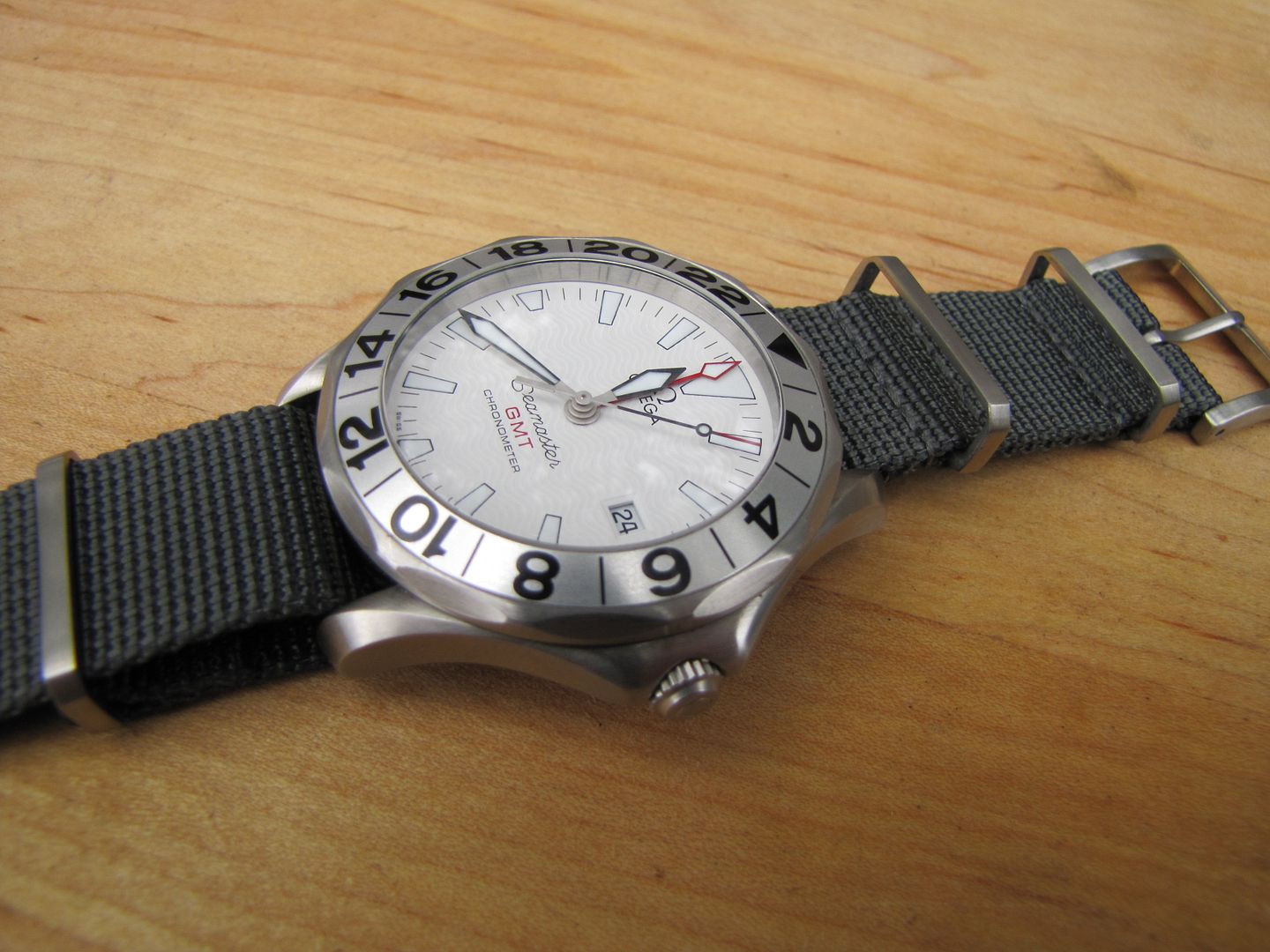 The colors are "similar", but I like the way they work with the white dial.
Might not even go right to the bracelet when it arrives.