OceanX SharkMaster 1000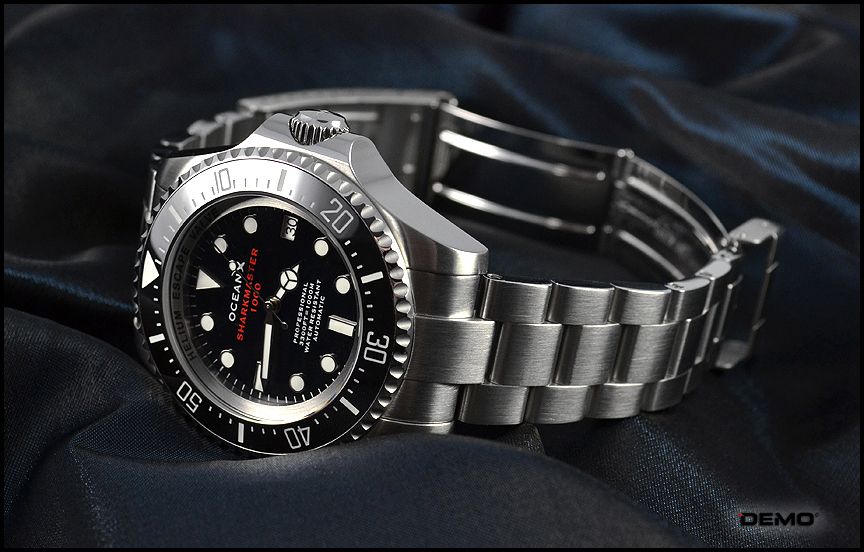 I just learned about this new company in mid-December. They are a spin-off company from the ex-Ancon Watch Company owner. I have the Ancon Sea Shadow III and was extremely surprised by the nice quality when I received it so It thought what the heck and placed my order for an OceanX SharkMaster 1000. I've never been a big fan of Sub Homages but I have always liked the proportions of the DeepSea case. Yes, this is definitely a homage to the DeepSea so all of you guys that dislike homages can stop reading now.

So far I'm very happy with the purchase of this OceanX. Really nice quality, nicely executed brushed & polished surface finishes, Nice tolerances on part fit, great bezel action, ceramic bezel insert with fully lumed markers, bright long lasting C3 lume on dial markers and hands, nice quality bracelet and a beautiful slightly domed sapphire crystal with inner AR coating. I question why the "SharkMaster 1000" name for this watch since Helson already has a watch with that name, (although the watch is no longer in production).
The packaging is well thought out with a blue boardstock outer box with a debossed logo. The inner box is a nice black finished hardwood with a laser etched logo to expose the natural wood. The interior is black velvet lined.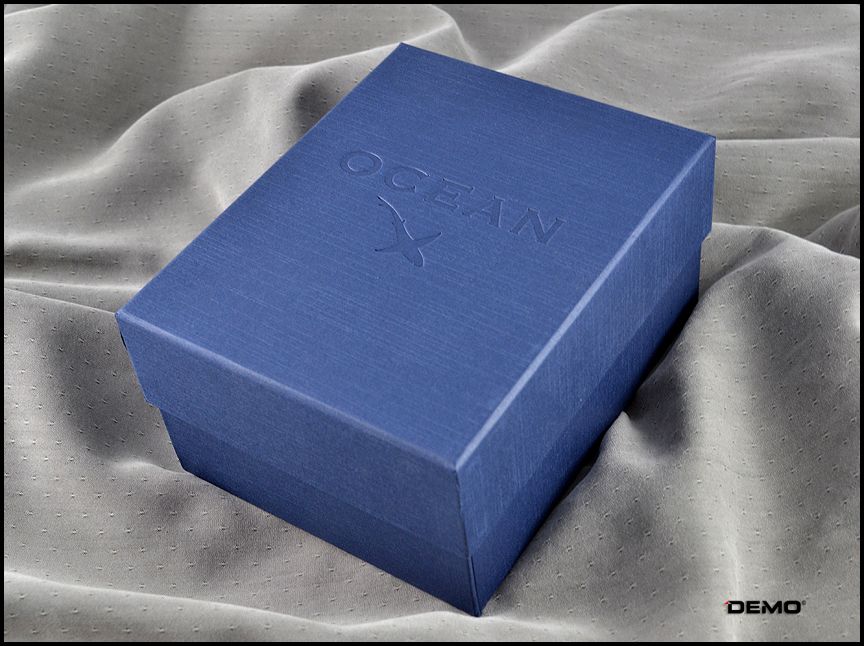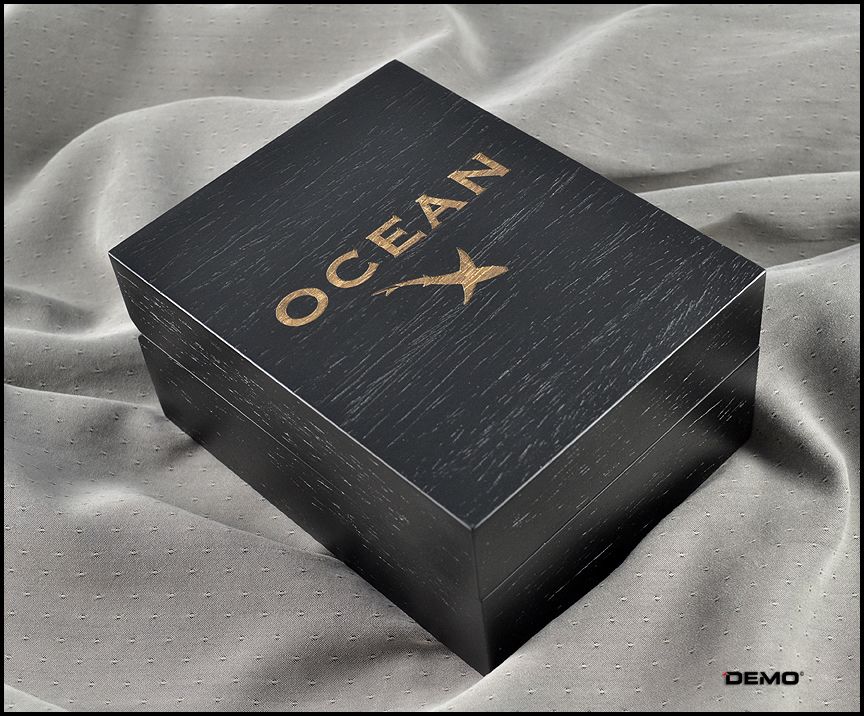 The brochure that comes with this watch is one of the nicer brochures I've seen from a Micro company. Some companies brochures look like they were printed on their office color copier. The OceanX brochure is professionally printed on nice stock and is well laid out.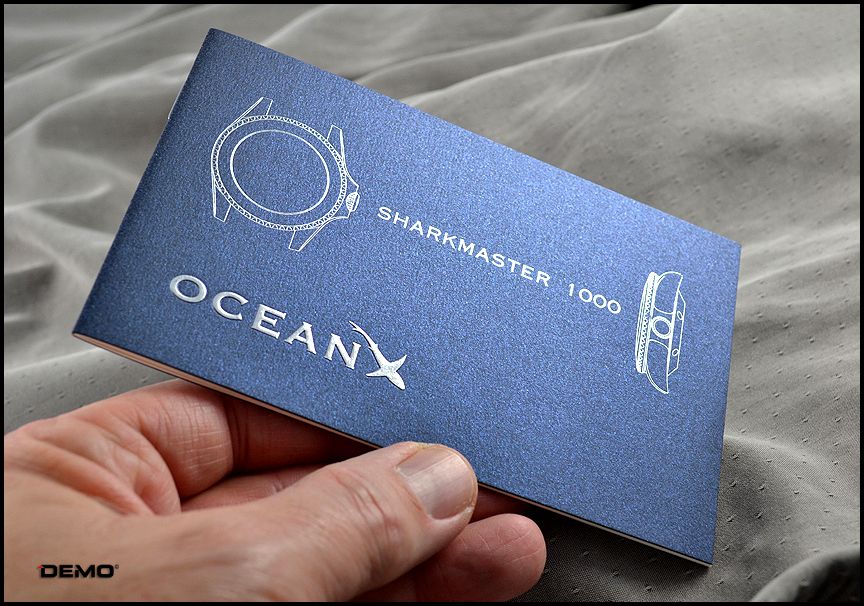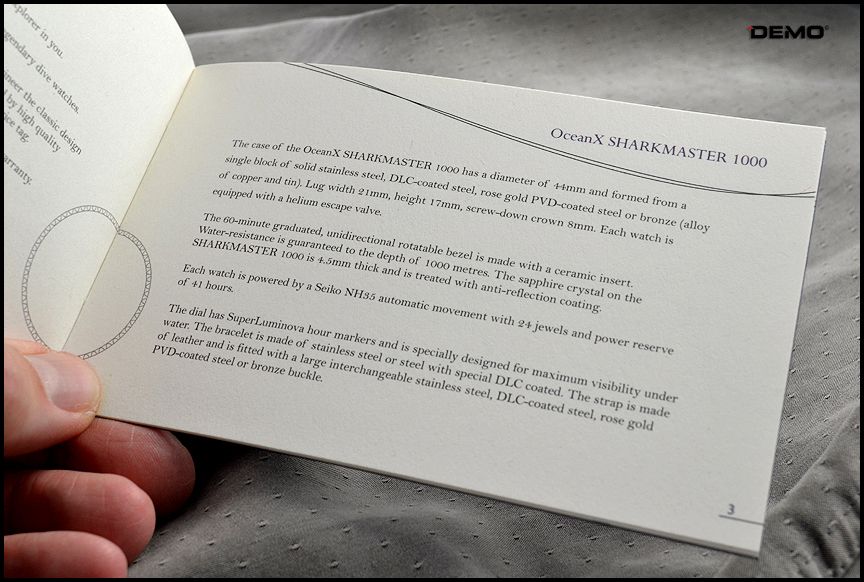 Like I said earlier, the watch itself is very nicely finished. Here are a few pics of the watch itself.....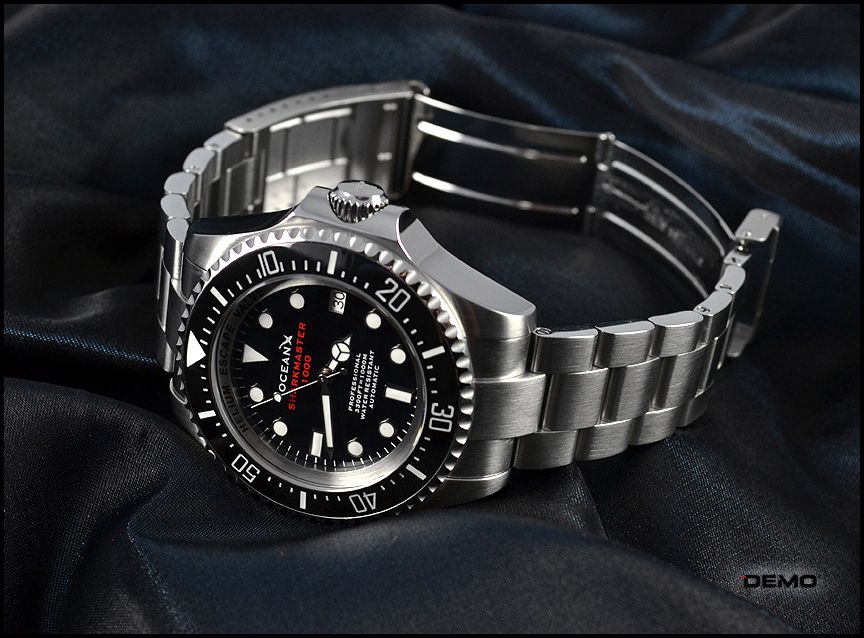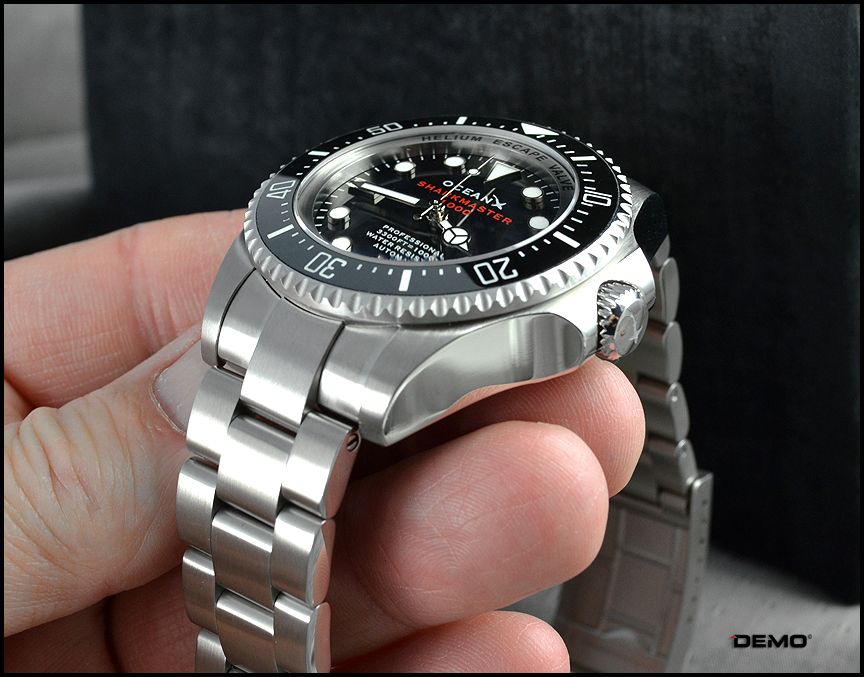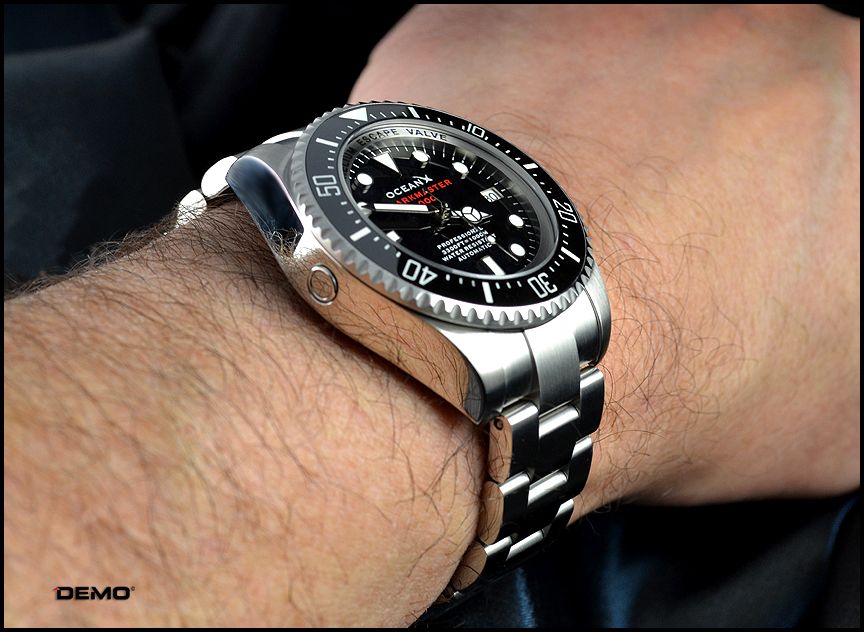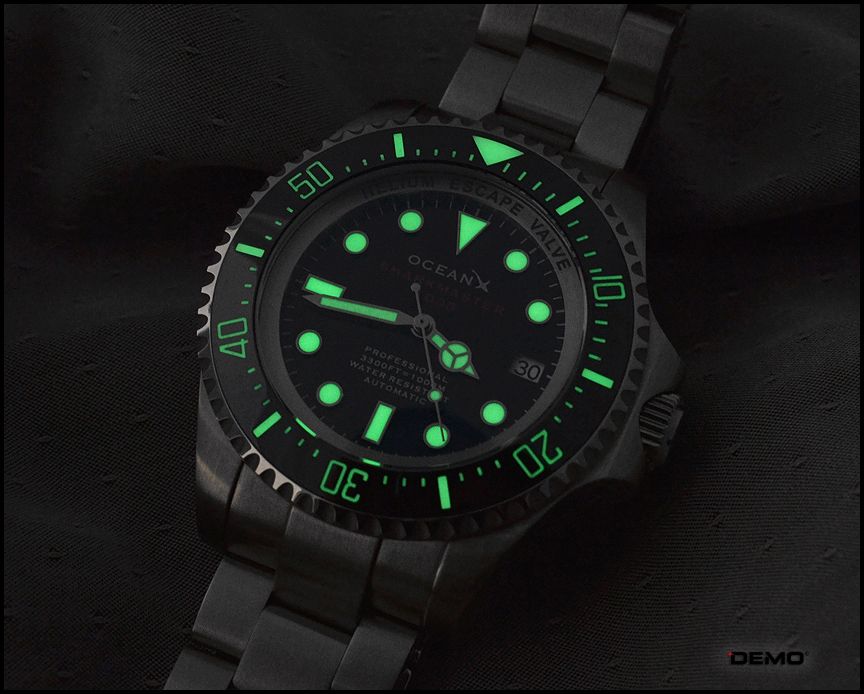 Thanks for looking,
Cheers.