I'm not good at reviews. Short and sweet, it's great.
Very thin and folds in the hardware nicely. A little stiff but it has to be, otherwise it would stretch being so thin. I'm sure it'll get softer with wear like any other Leather.
Perfect length and amount of holes. Hate when they make 15 holes for midgets and people with 10" wrists. These holes are enough for any adult raised with proper nutrition

Some pics on Pelagos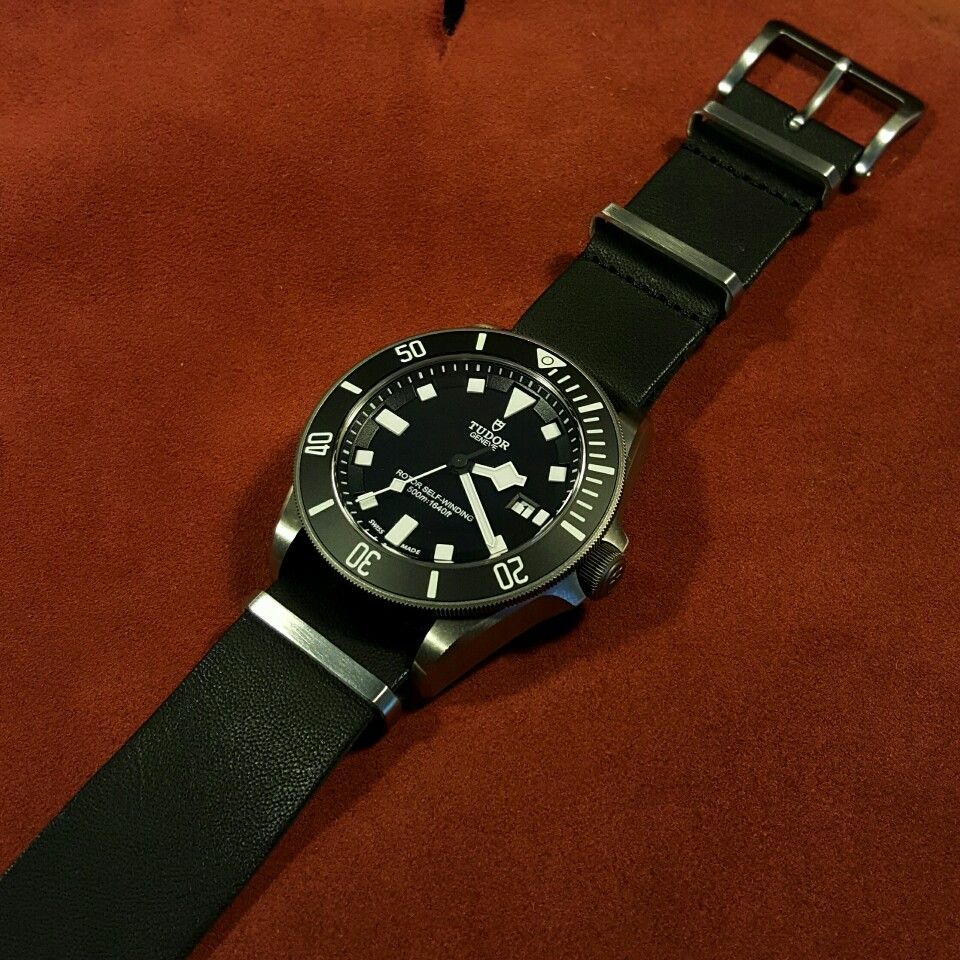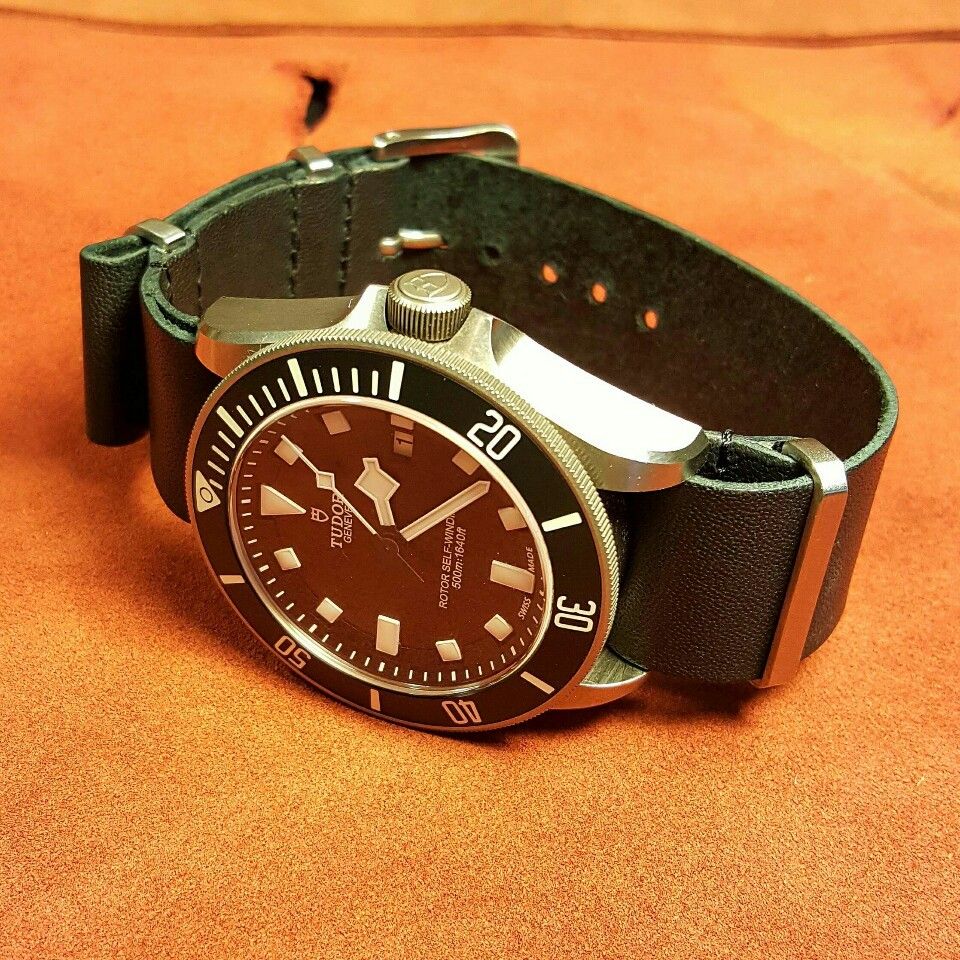 Of course I had to castrate mine because I like the buckle and hardware to be centered on the wrist, give or take. And also find the extra flap takes away from the slickness of the watch/strap combo. Just IMHO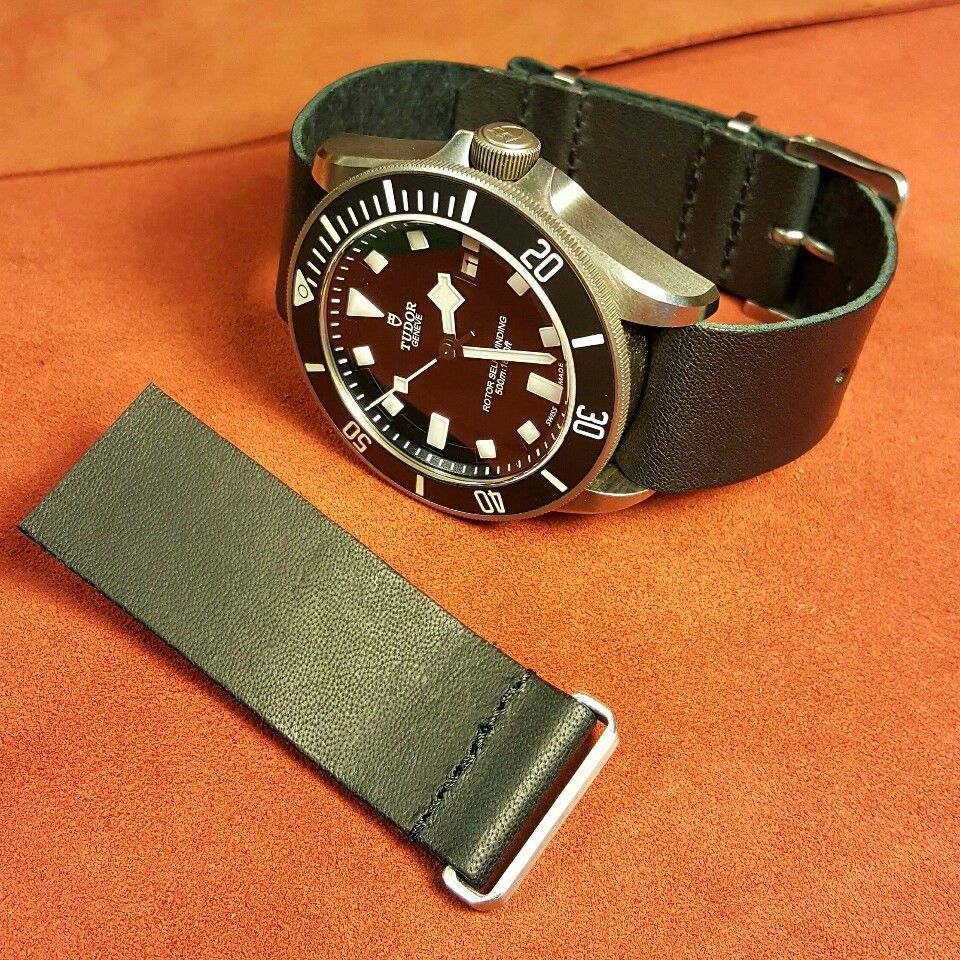 I've never had a Kangaroo Leather strap before so I'm not a pro at it but the Leather feels great and feels like high quality that will last a very long time. The flesh side is slicked but not sticky so it's comfortable against the wrist.
All in all this is a winner, especially combined with BP style hardware. BTW, it's stitched in securely and I like how it's not standing stiff but folds for comfort and not going to snag on anything.
Great job Terry for bringing yet another quality product to DWC.
Maybe not for the summer but highly recommended for cooler months or climates