I just wanted to share some initial impressions along with additional photos.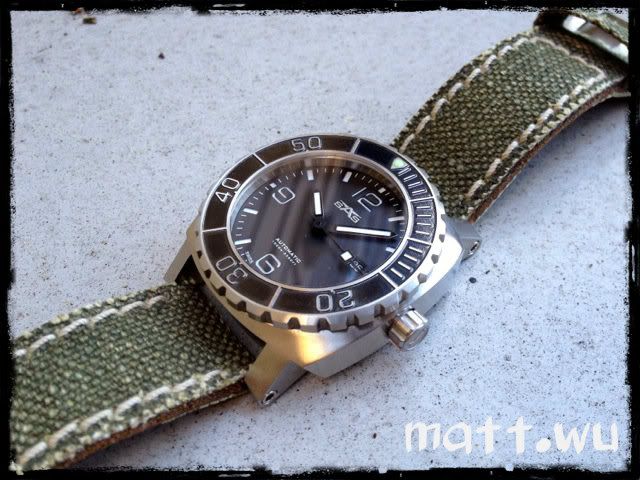 First off - the category everyone cares about. The watch is a FANTASTIC "bang for the buck". It's amazing to think that MSRP, delivered from Ireland, comes in under $1000. Pretty unheard of even by most micro-brand standards, much less by a quality company lead by an individual trying to do it right like Graeme.
The watch comes in a nice package:
I am liking it a lot. It's a really unique design in EVERY aspect. Folks who see it straight on might initially think Panerai, but other than the squarish overall shape and the use of a sandwich, there really isn't too much resemblance. The mix of finishings is fantastic, with a nicely brushed case, the enamel-looking bezel, and the matte finish of the dial. The LE dial/hand combo is spot on - love the white lume. The date window is nice (and the date sits close to the dial - one of my pet peeves is when the date sits too low). Bezel is ridiculously secure and easy to grasp. The crown screws down with several turns.
And it's a perfect strap watch. Lots of space at the lugs, but since it's a flat case in between the lugs, the gap doesn't look too bad even with this straps like an ISO or my custom Micah straps. And short of a quick-release mechanism like Panerai or IWC employs, the hex screws on the SAS combined with the well-built, included tool, probably make for the easiest, most-secure strap changes around.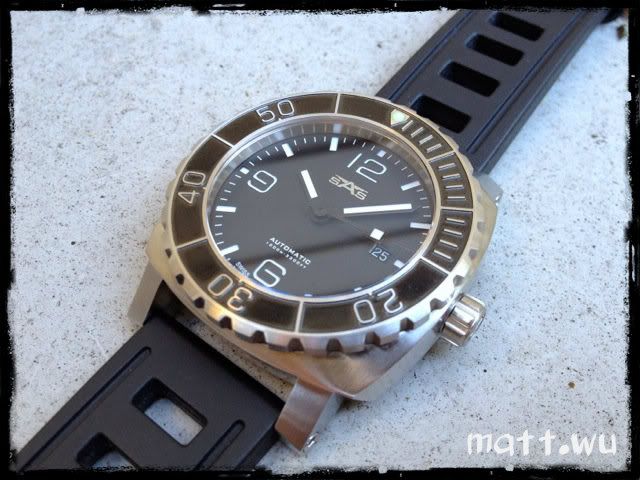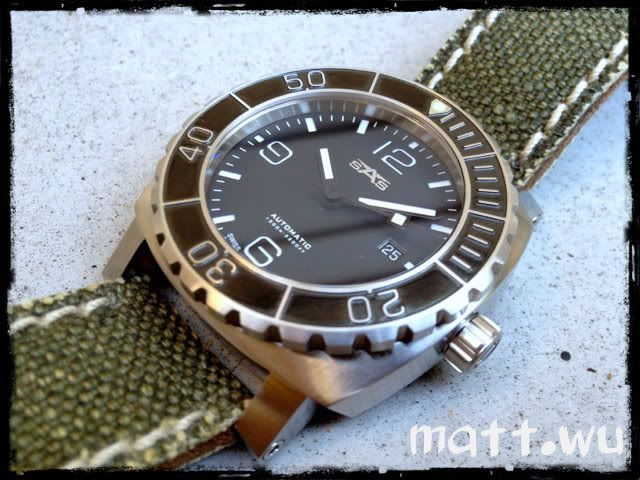 I think my only reservations are that it does wear pretty large (almost too large for me) because the lugs don't really slope downward at all (they do on top, but not on the bottom). Also, I think it could benefit from a slightly domed crystal. It's already such an angular watch, it'd be nice to soften it up a little.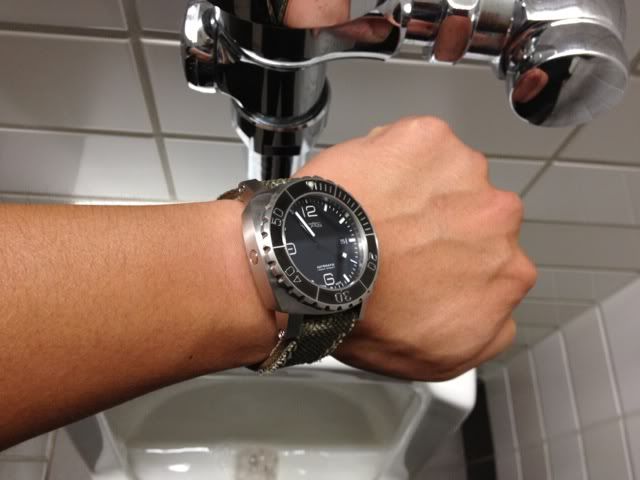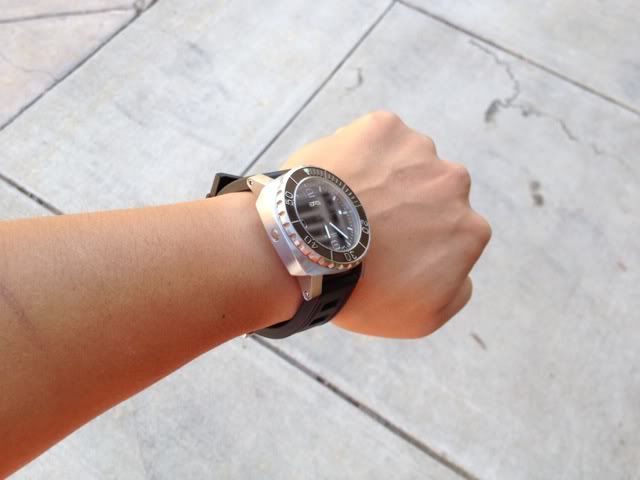 All-in-all, another home run from one of the "good guys" when it comes to startup brands. The bar was set high, as I've had great experiences with Todd and AEgir watches, but Graeme did not disappoint.
I've wanted to try out an SAS for awhile, and I'm thrilled to finally have one of my own. Thanks for putting together this LE, Graeme. I think the one modification I might want to do is to paint the hands white where they are painted glossy black, to give it that "floating hands" feel and make the hands a little bolder. For those who can't see it in person, pictures don't make it apparent, but the hands are matte at the center and glossy as they go outward. Really nice little touch. You can kind of see it in this picture: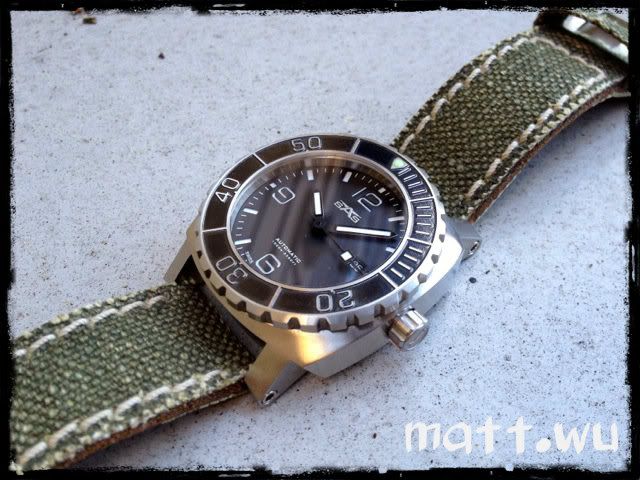 And a few more concluding photos: