I guess you can say I'm a fan of the brand.

7" Black toe capped farmer rancher's, leather lined with block heel.
These are on the White's Classic work boot last. A bit of a clownish upturned toe. It's not as dramatic with the single row stitching.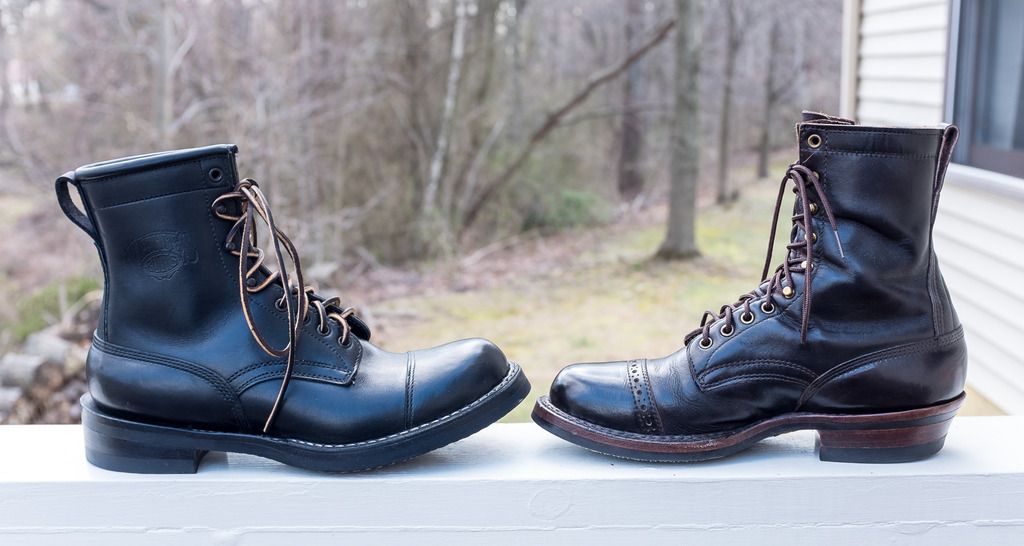 And pics with the siblings.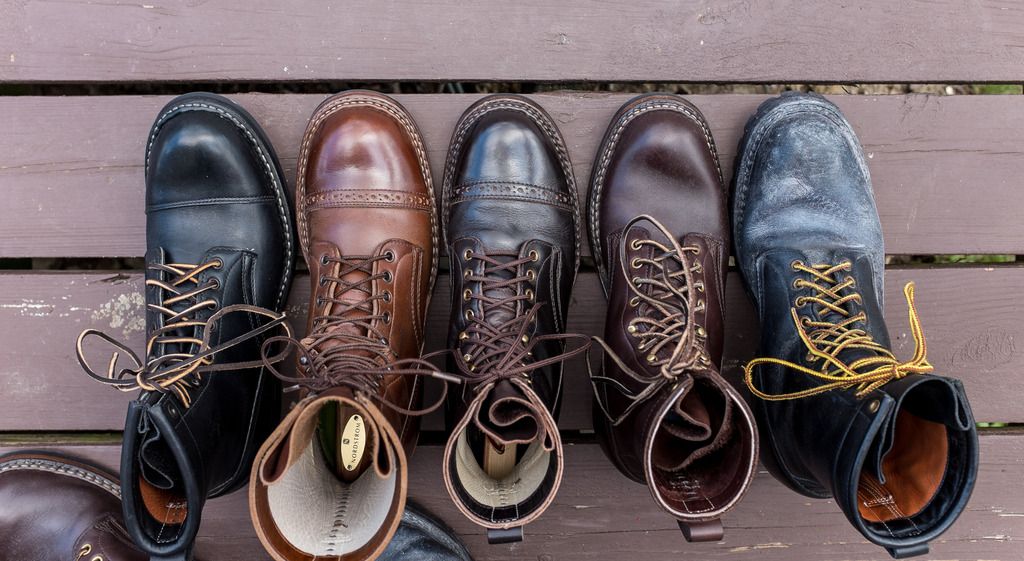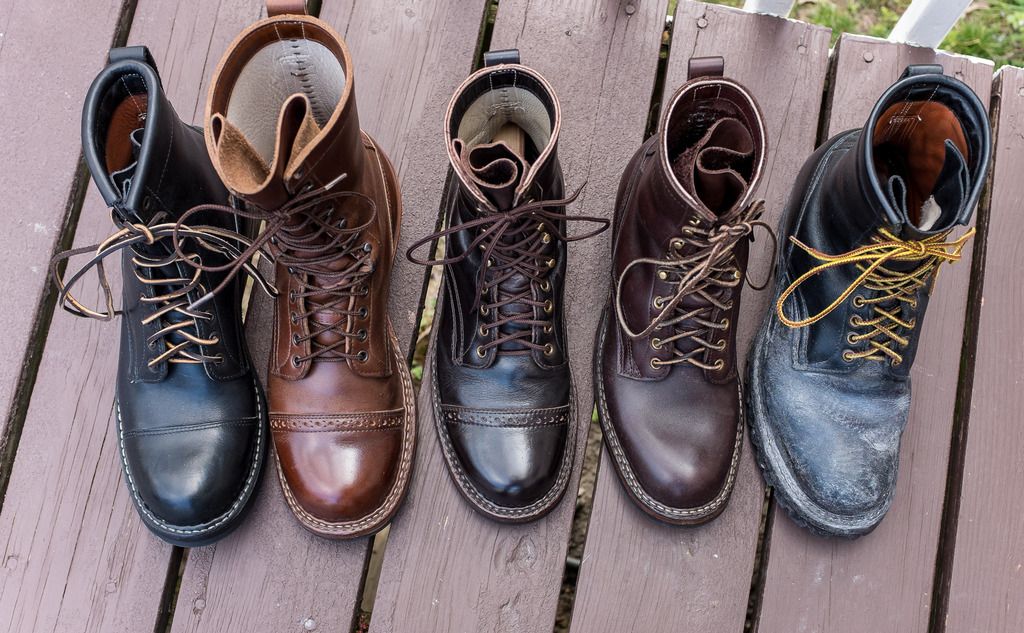 Ass shot.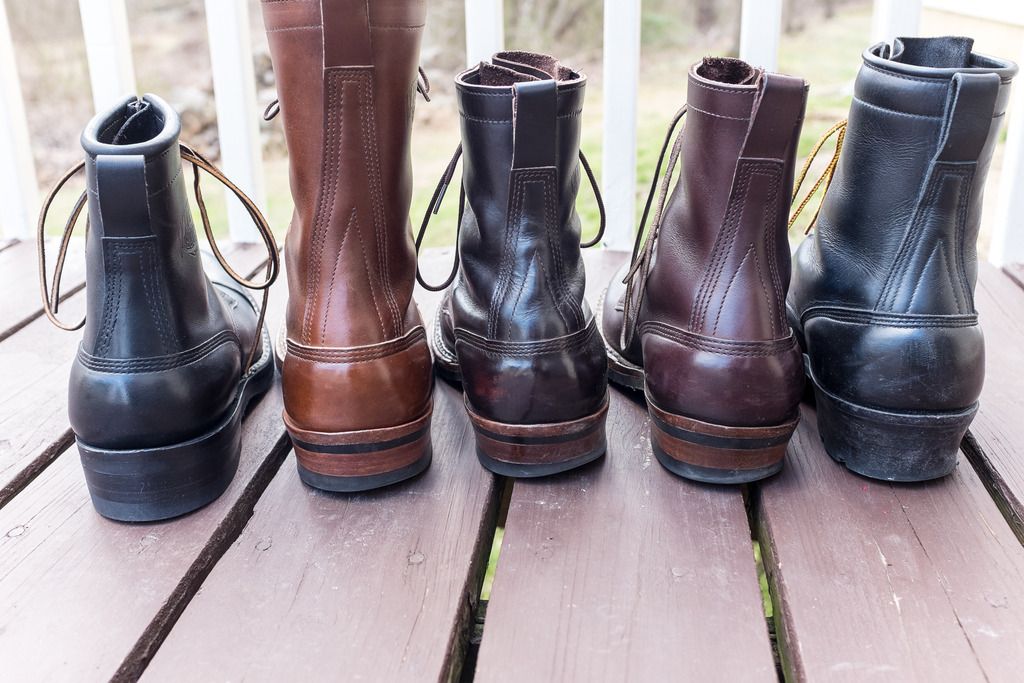 Bring on the Tibia bruising