Hey guys,
I've received a couple of questions regarding my metal camo G Shock 5600 recently, so as requested, I want to put this out there in case someone is interest in doing one. I would not call this a mod as its just changing the case and band of the watch, a small screwdriver and springbar tool will do. Before starting, when buying a metal case for a square G Shock, check which models it will fit. Most 5600 models are the same, but the are some like most of the 5610 line and the GLX 5600 models (non solar or atomic G-lide) which are a bit different and the pusher will not line in with the metal cases.
Starting with the "most requested" one:
Let me start by saying that the real deal has a Ti case and bracelet and costs more than $1,300 (on the left):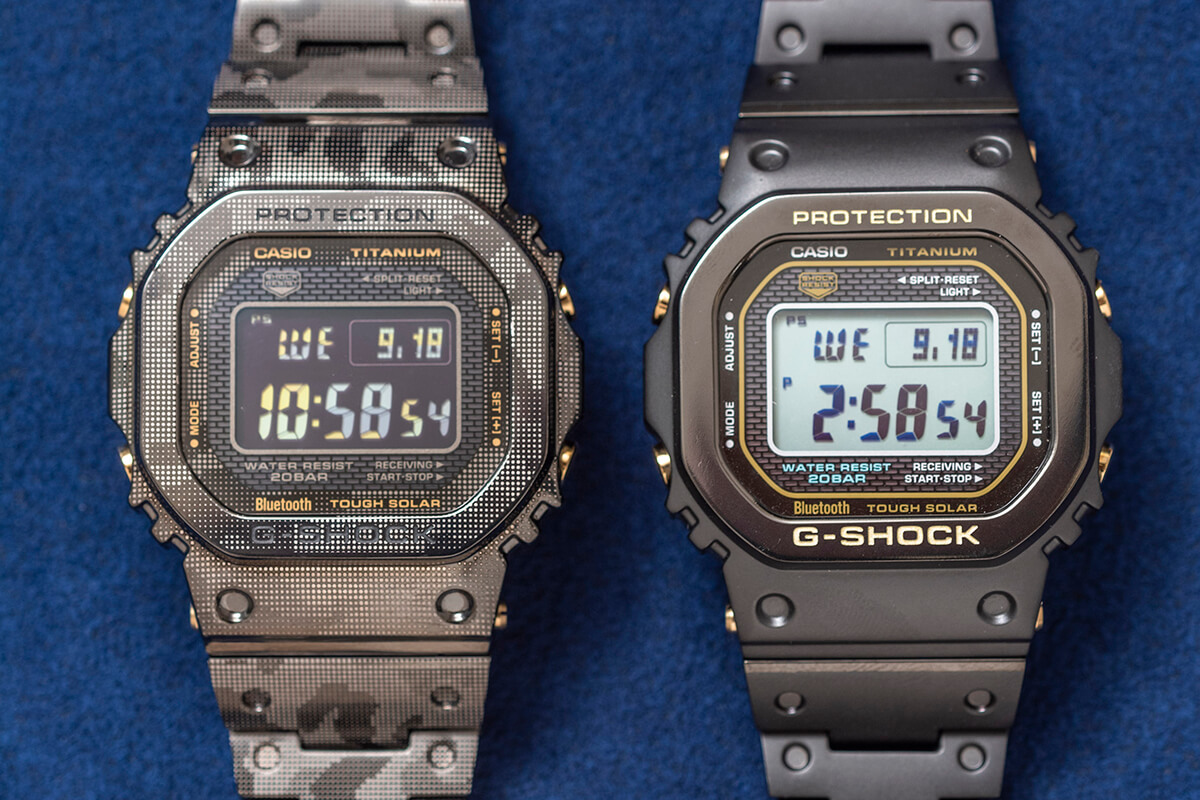 https://www.g-central.com/gmw-b5000-titanium-edition/
But I'm just not going to spend that kind of money on a G Shock.
What I did was buying this case and bracelet on eBay (steel, not titanium):
And added one of my favorite 5600 modules from a GWX-5600. This module is atomic and solar, plus shows the tides, which I dig. You can get it in positive and negative (black background) display: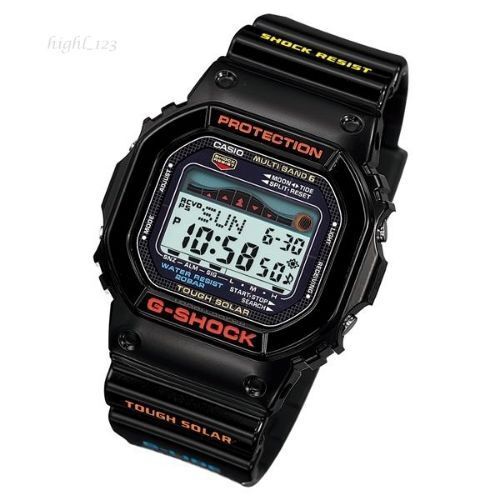 So, you only take out four screws that hold the case to the module, take out the band (with a regular springbar tool) and put the metal case and bracelet back. That's it.
I did the same with this one, but with the cheapest 5600 module you can get:
Cool watch for the weekend, again, not going to wear it a lot so I went with a cheap module. I've seen this one for sale on eBay as is, which is a nice deal actually.
Finally, I wanted another black/green "military" or "tacticool" looking watch to replace my Rangemaster (which wore too big for me), and really liked this one: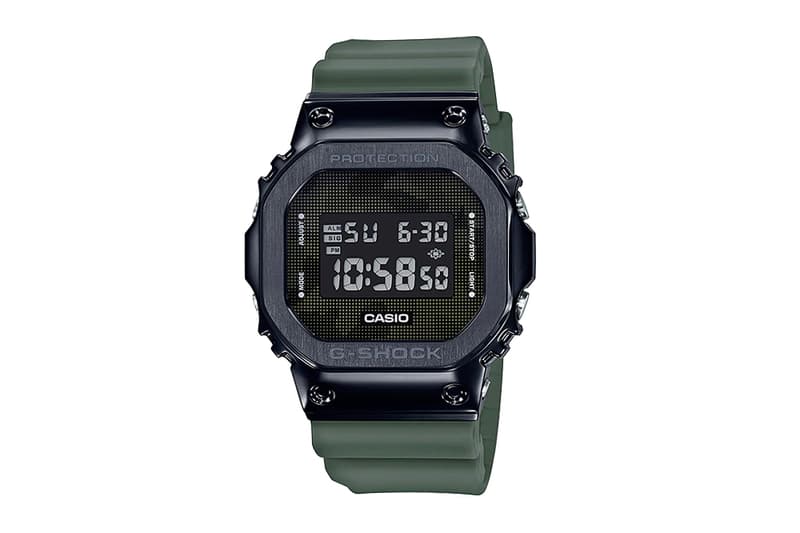 But this module is nothing to write home about, so again, I got a metal case and green band from eBay, and went with a brand new GW-B5600BC-1BJF which has bluetooth connectivity to the G Shock app on your phone (you can set alarms and other stuff from the phone, but you won't receive notification on the watch).
If I'm not mistaken, this is a similar module to the one that comes in the recently released full steel or Ti square G Shocks.
Hope this helps! Feel free to contact me if you have any questions. Ben told me that he found a Ti case for one of these watches, so eventually you might be able to go full Ti case and bracelet combo if you want.
If you like the square G Shocks and enjoy wasting small amounts of money on eBay, its pretty cool to buy modules and different cases and bands and make the watches your own