"G"
Anyways to cut through the chase! I was taking a few photos for a thread I'd post in few days regarding my thoughts on the GW-A1000-1AJF Sky Cockpit.
While messing around, I placed it (or I should say balanced it) on the surface of a metal table saw.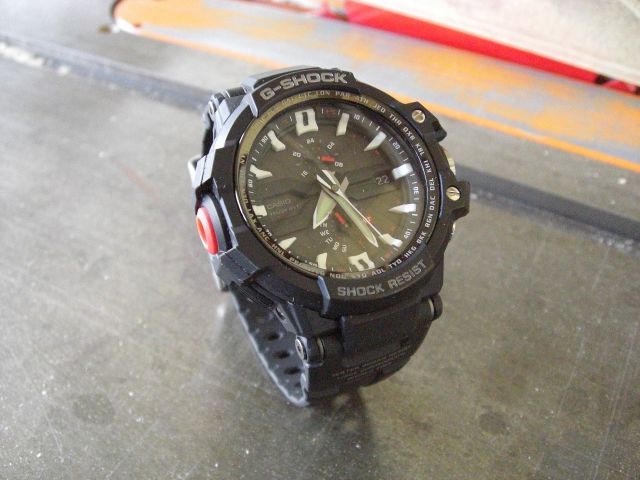 When I tried to moved it, the M'thr F'r JUMPED out of my Freak'in hand, bounced on the table, then

launched it's self (about 3 feet without a parachute) directly on the concrete floor!
The Sum'mum'a'beach bounced a few times, settled on the floor, looked up at me, then ask,....
That was Fun, can I Do It again?
...

I put it in a Vise instead! ...