I sent my Great White bracelet to Topper Jewelers to install the Omega adjustable clasp and connecting links.
Unfortunately, the clasp is longer than expected.
Here is a picture of the clasp alongside the clasp I had installed (with Ed's help) on the SMP-C bracelet.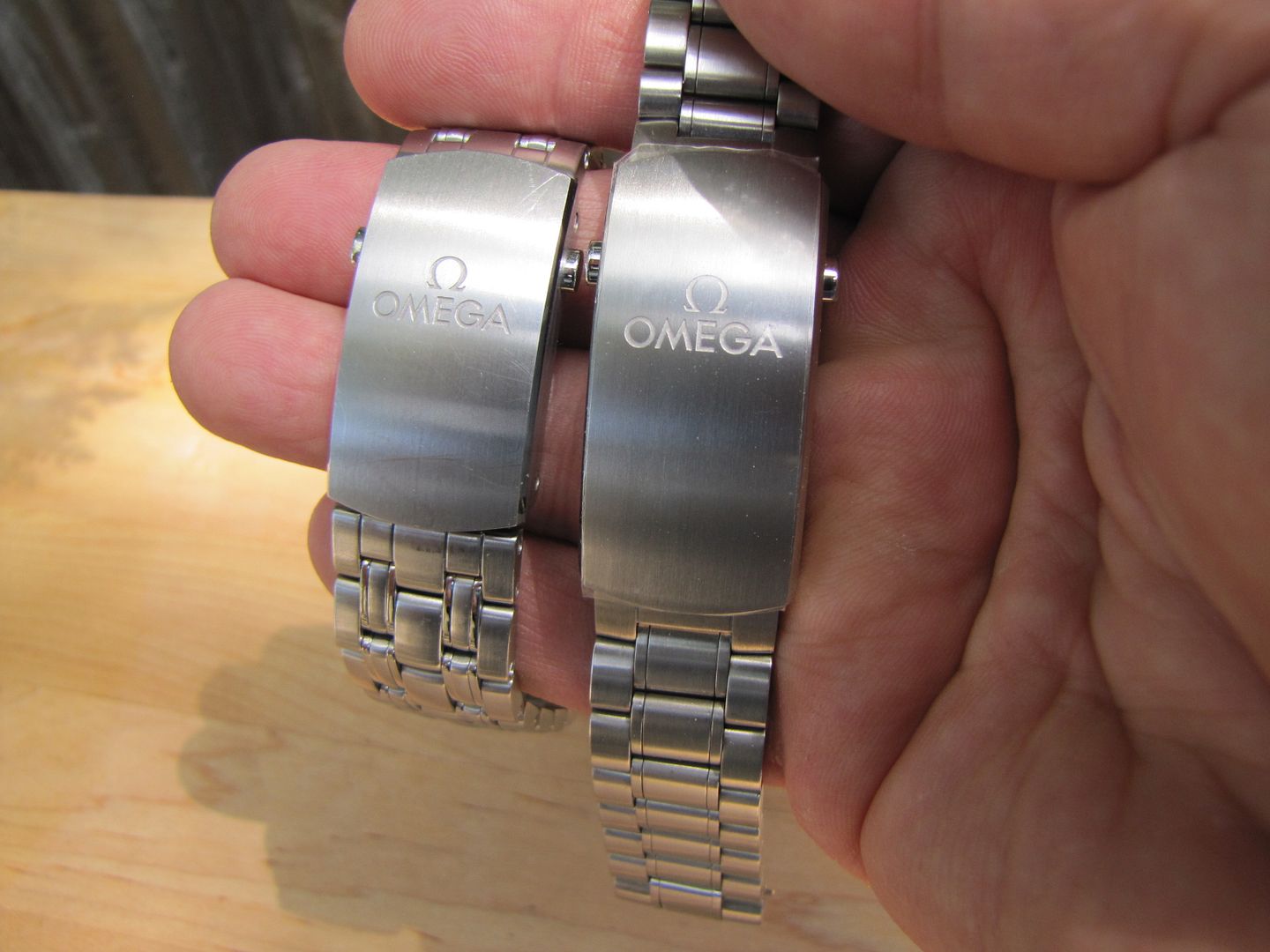 I got back in touch with Topper's and learned there are three clasps that fit the bracelet:
The clasp ending in 4666 is 34.5mm long.
The clasp ending in 1154 is 39.5mm long.
The clasp ending in 1159 is 44mm long.
Clasp 4666 has 3 adjustments, while 1154 and 1159 both have 6 adjustments.
In hindsight, I should have done a better job researching options before sending the bracelet to Topper's.
Cholie at Topper's has been great to deal with.
I contacted her about replacing the longer clasp with the 1154 clasp.
She got back in touch, has one left in stock and will hold it for me.
Thanks again to Jason for suggesting Topper's.