Friday, along with a few other parents, I helped chaperone the 4th grade field trip to the State Capital in ATL and then to lunch at the famous/historic/landmark Varsity restaurant.
"Move 'em on, Head 'em up, Move 'em, out...Rawhide"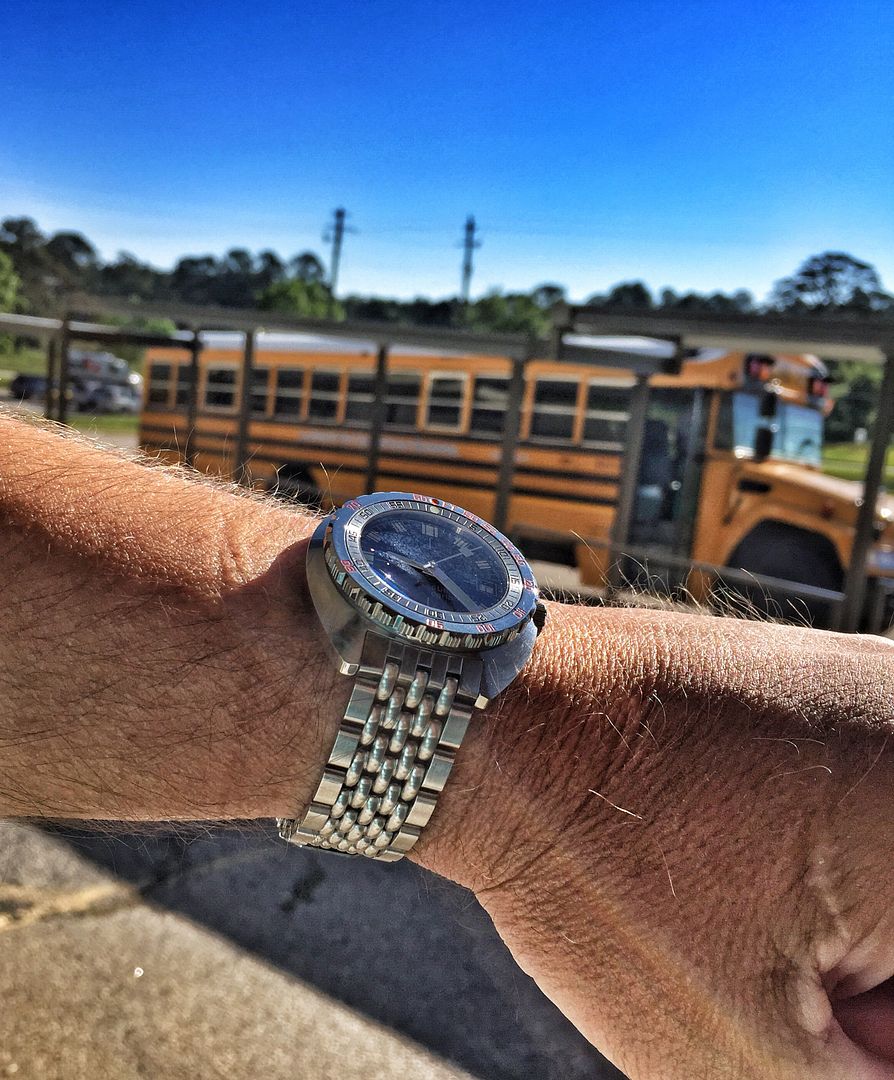 "Miss Freedom" atop the gold dome of the Capital Bldg.
The Rotunda looking up:
Directly beneath the Rotunda we met our tour guide for a quick briefing:
A quick shot of the Doxa on the same spot: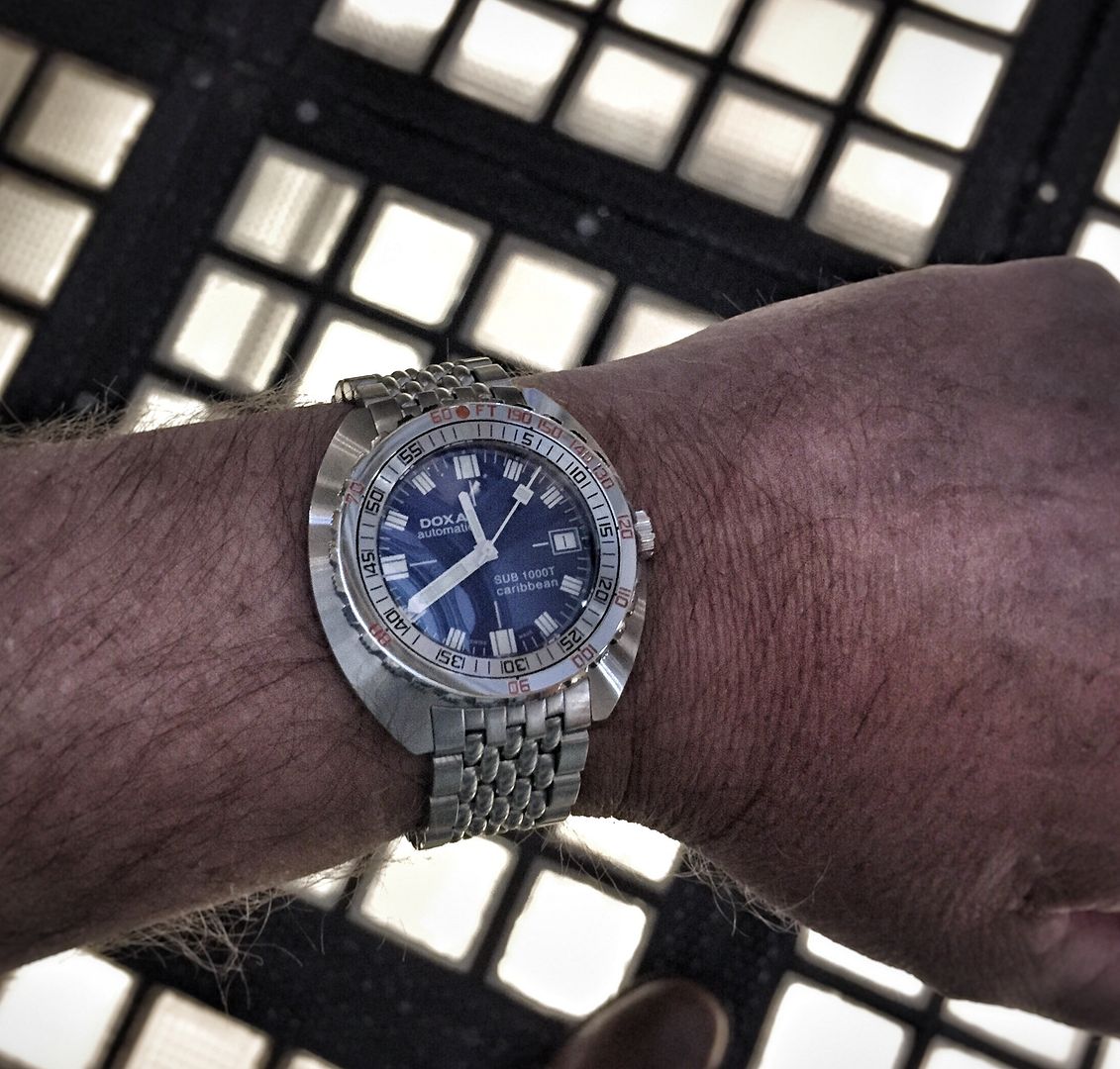 This will be on the test: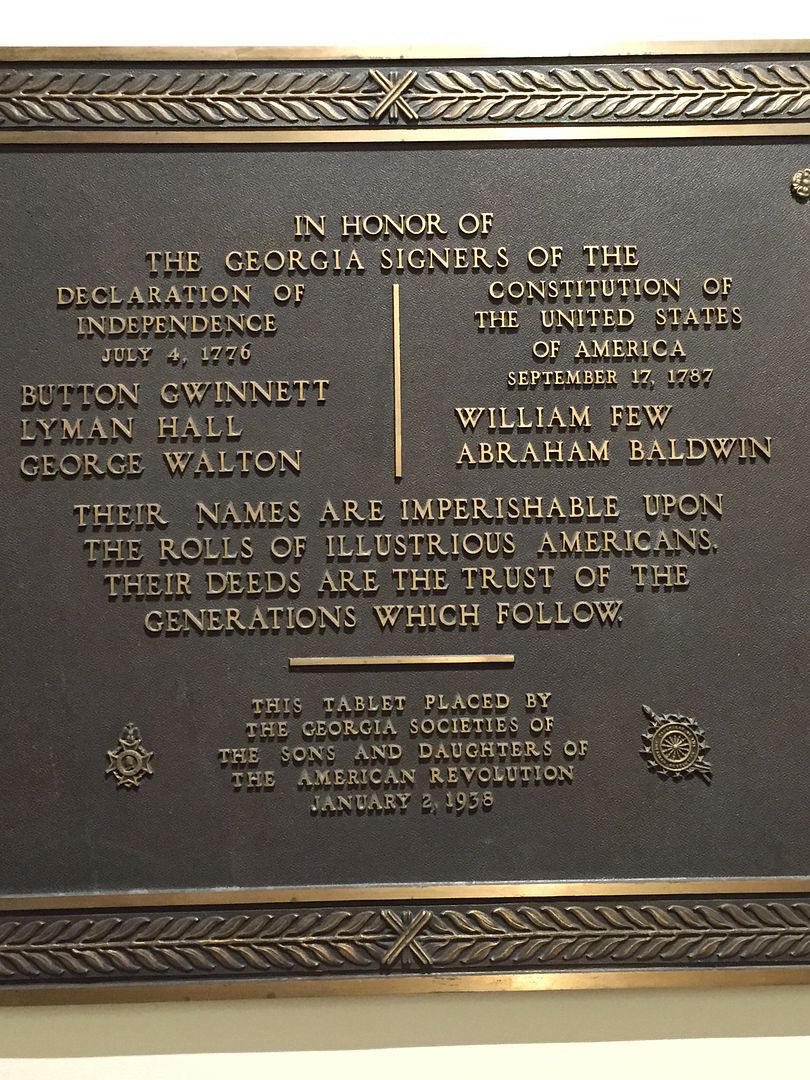 The business end of the Capital - the wooden desks are original to when the building was built.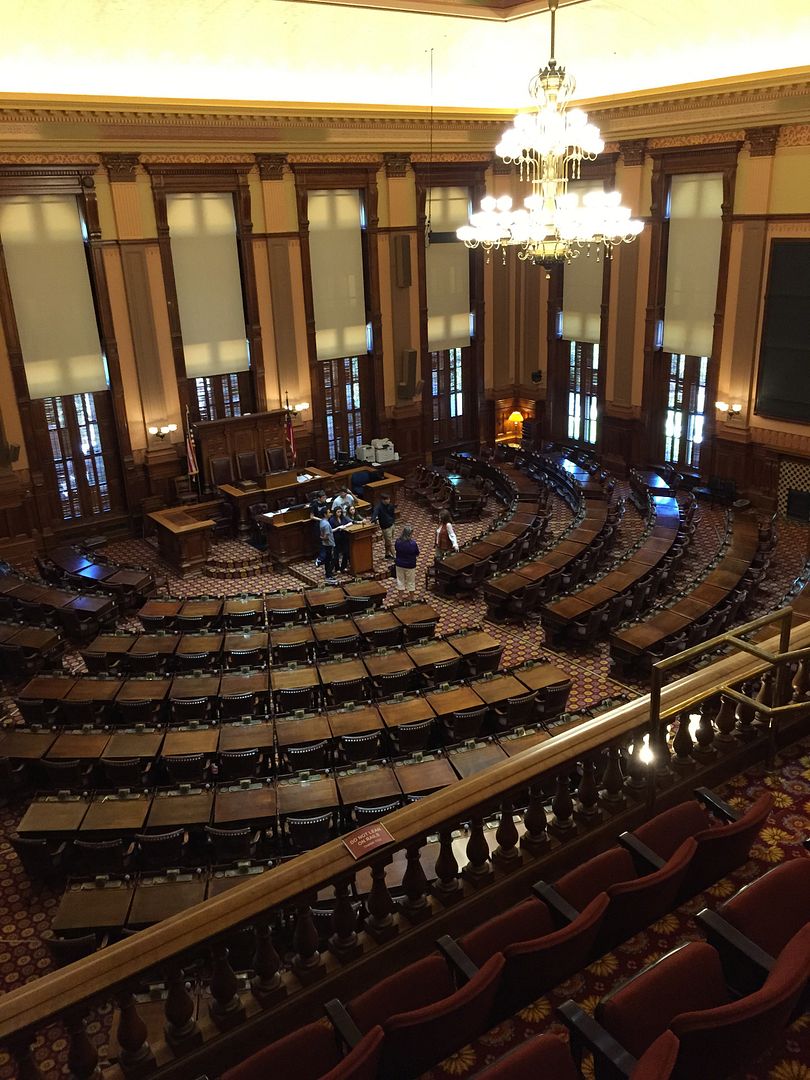 And of course a wrist shot in the most important room in our state: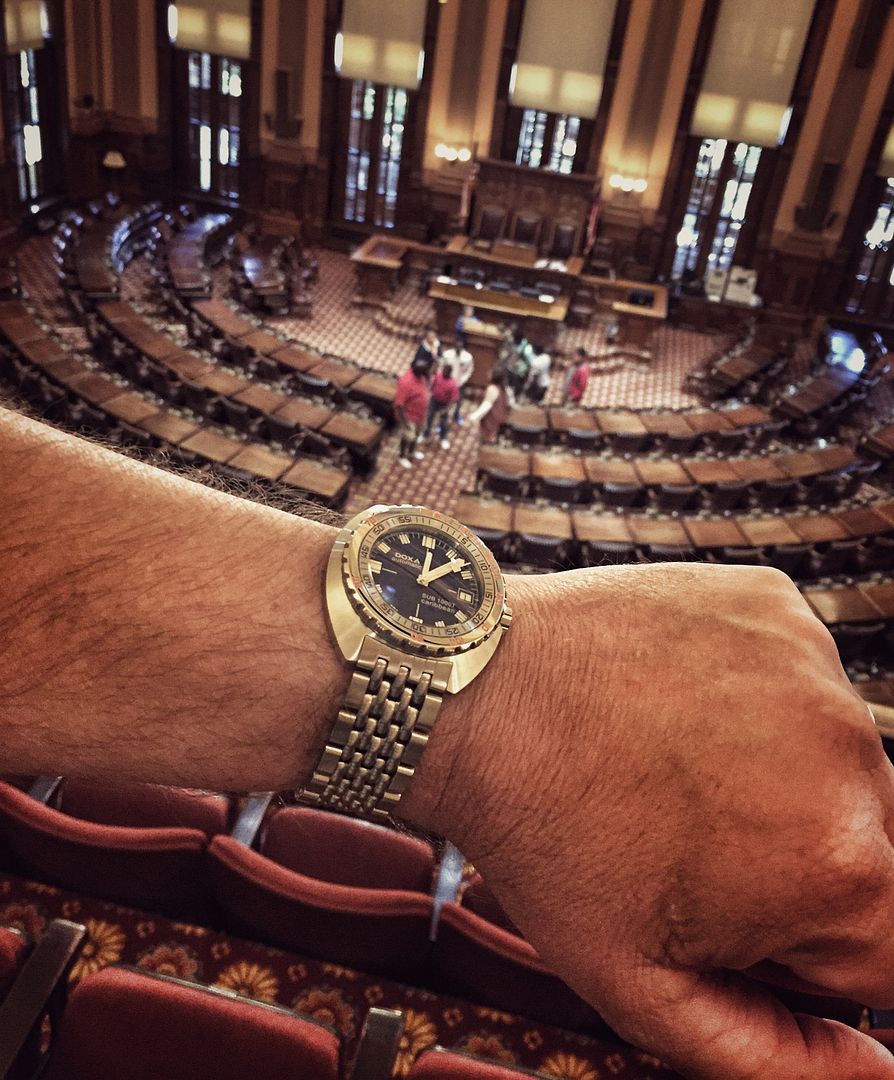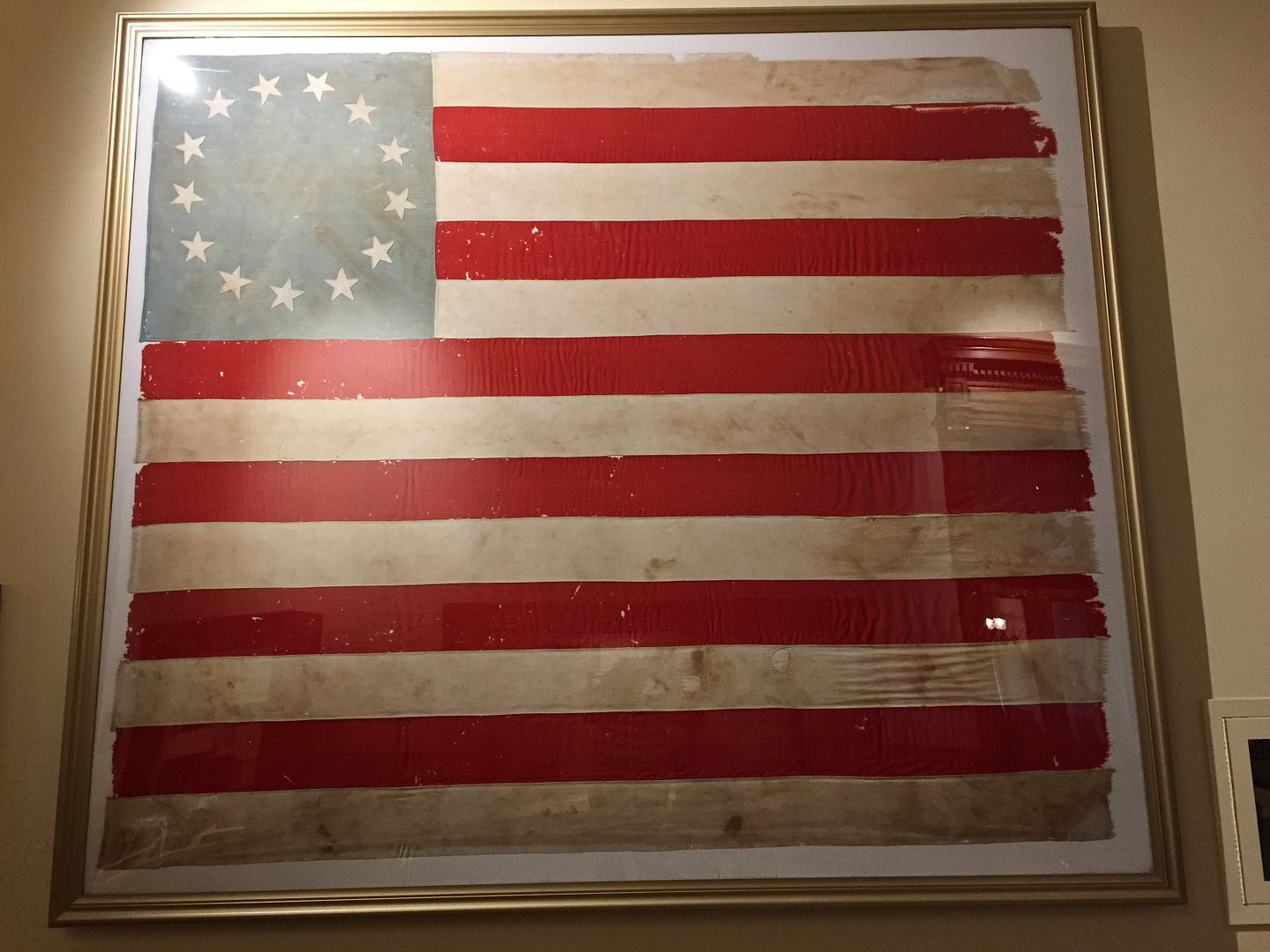 Group shot before lunch:
Just a little busy at The Varisty for lunch: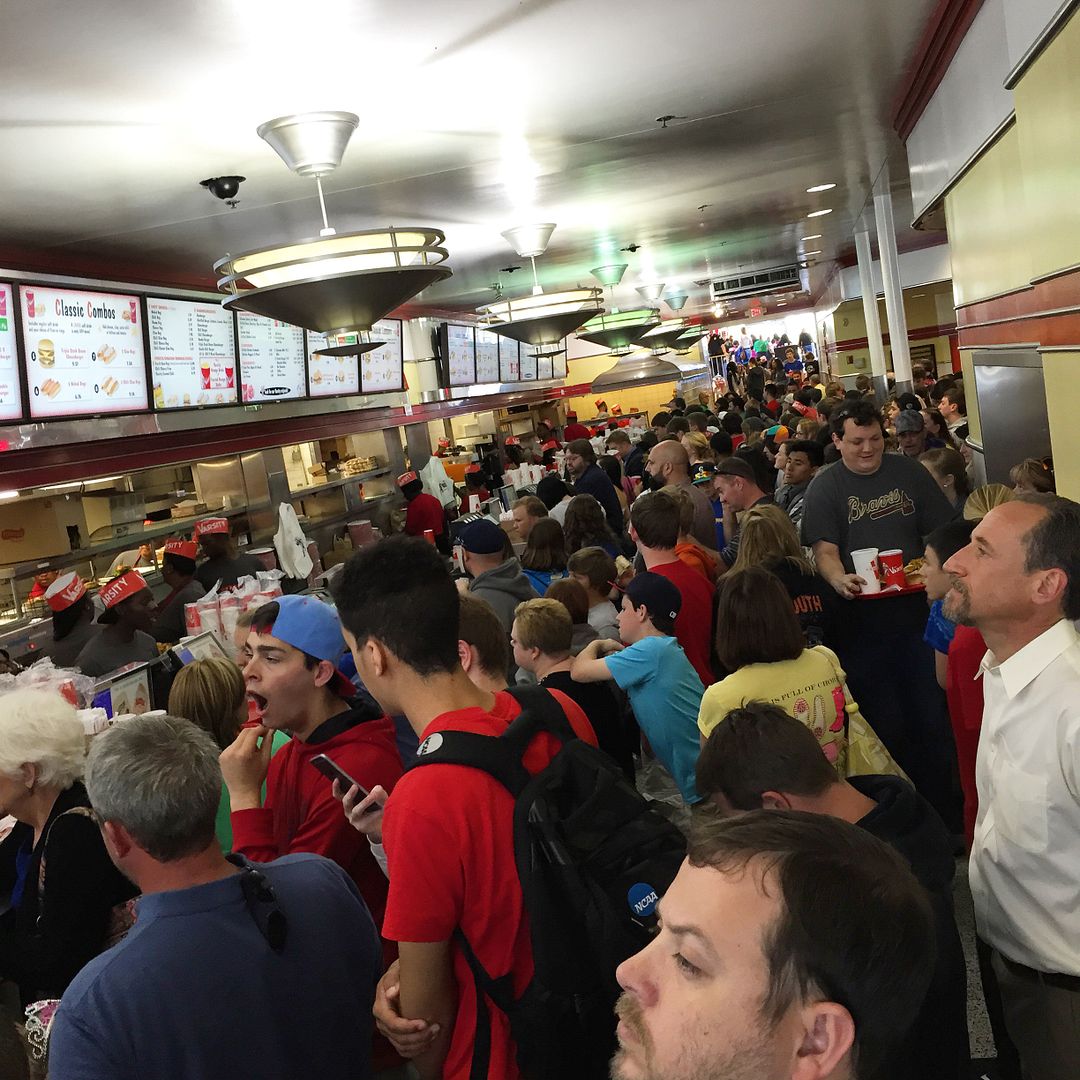 Just two dudes: