Some buzz words for you to give away what I pulled the trigger on (see thread below) - I have a good buddy that is a pawn broker and if any of you remember from a couple years back I had the opportunity to pick up this watch from him from a massive collection he was helping a guy cull out a few pieces - I bought an IWC BP instead and he picked up this. I've been lusting over it ever since and when I went in yesterday to look for a pocket knife for a gift (he's a Benchmade and HK dealer) he was wearing a T dial, J serial 243 so I told him he should be over this and can let it go. I also told him I want first dibs on the 243 since I let mine go to Carlos (craustin).
It's the first batch of LV Subs w / MK1 dial (oval "O" in Rolex) and flat four on a lighter green colored bezel. It shows a good amount of wear but it's completely unpolished and never been serviced so I get to take care of it as I wish. The case back sticker is worn but still intact even.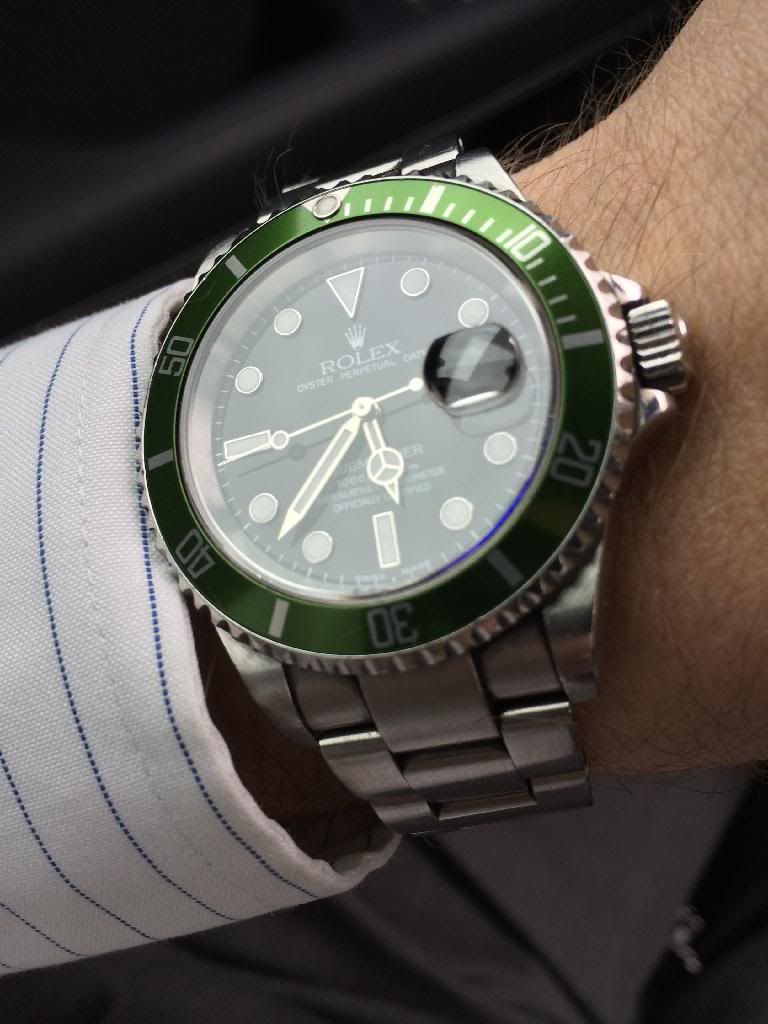 I'm very happy with it even though I might not get to wear it for a while - it'll come back on a black bezel and the original will get put up for safekeeping (since it's worth probably a grand by itself).
BZ