Picked up this affordable ($250 retail) micro brand in a trade. Bottom line at the bottom for those who don't want to read it all.
Specs from the site
https://danhenrywatch.com/products/1970
CASE
44mm stainless steel 316L
24mm lugs size
50.5mm lug to lug
2 o'clock crown operates the inner rotating bezel while the 4 o'clock crown adjusts the date and time
Screw-back case with Scaphtopus 3D medal
Sapphire coated double domed mineral glass with Anti-Reflective treatment
MOVEMENT
Automatic Seiko Caliber NH35 with 24 jewels
41-hours power reserve
DIAL
Mate black with date and 60-min inner rotating bezel
Swiss lumens
Orange minutes chapter ring
WATCH ROLL
1 Canvas and genuine leather roll with three watch slots
STRAPS
1 Tropic silicone band
Out of the box (or roll) - the roll is canvas/leather, 3 slots and embossed with Dan Henry on the lower right.
There are 2 versions - mine is the muted orange chapter ring and second hand, the other has a grey chapter ring and second hand. They accomplished their mission of a cool retro vintage vibe look to the watch.
Dual Crowns, one for the internal bezel and the other for winding/date/time setting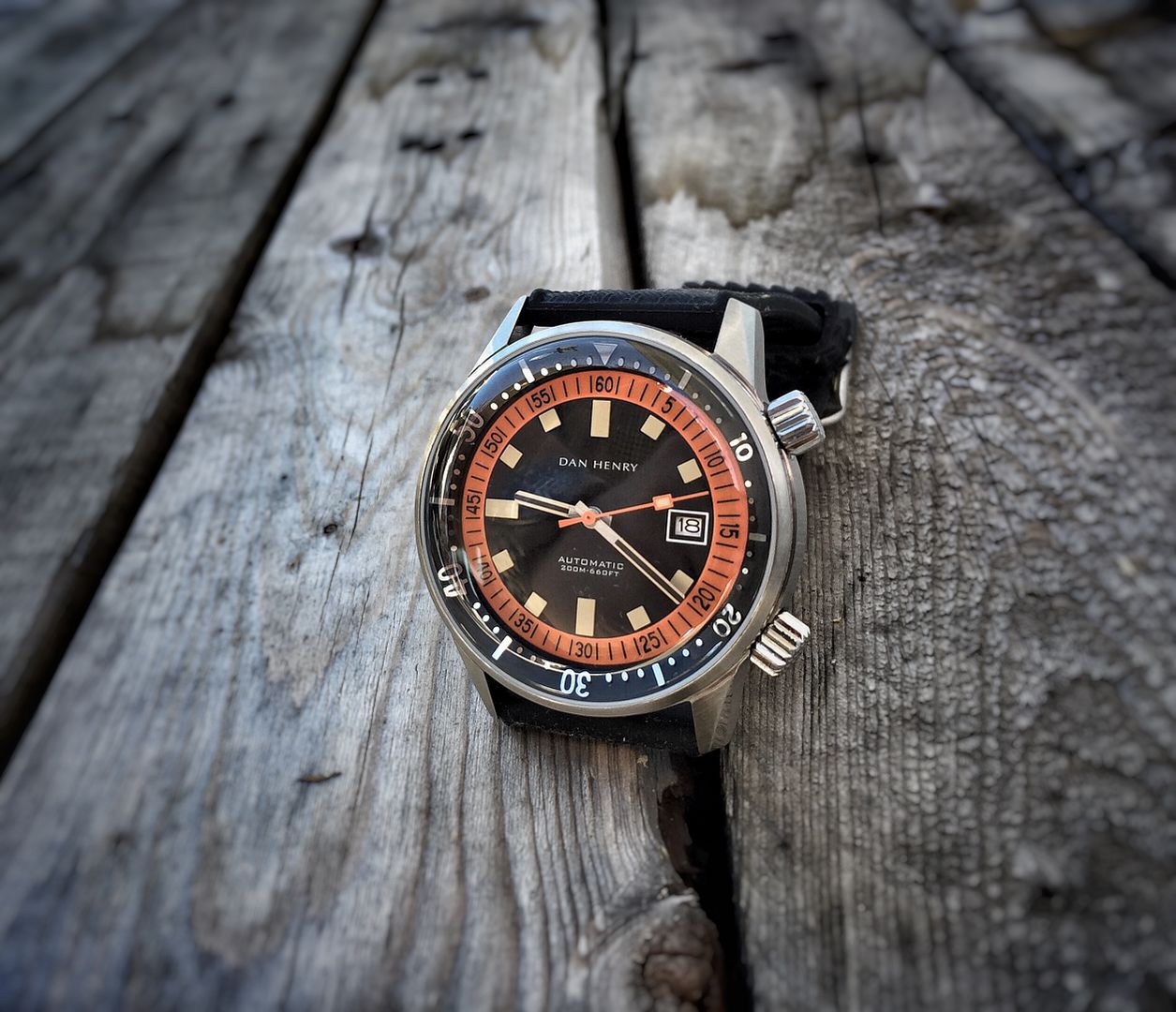 24mm tropic inspired rubber strap that is super soft and supple - pleasantly surprised with the strap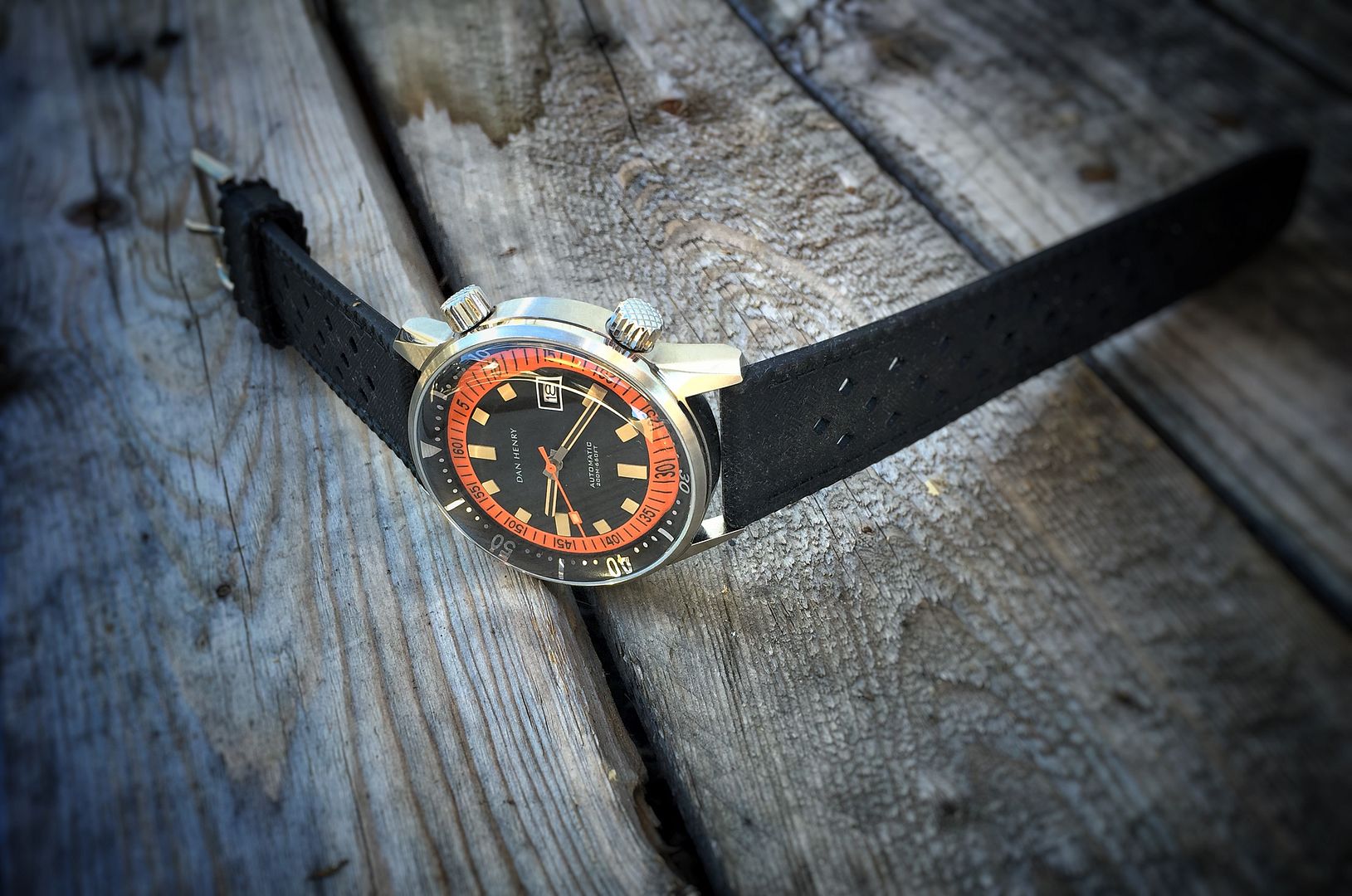 44mm case that is all dial. But your attention is drawn to the super domed mineral crystal - Seriously Domed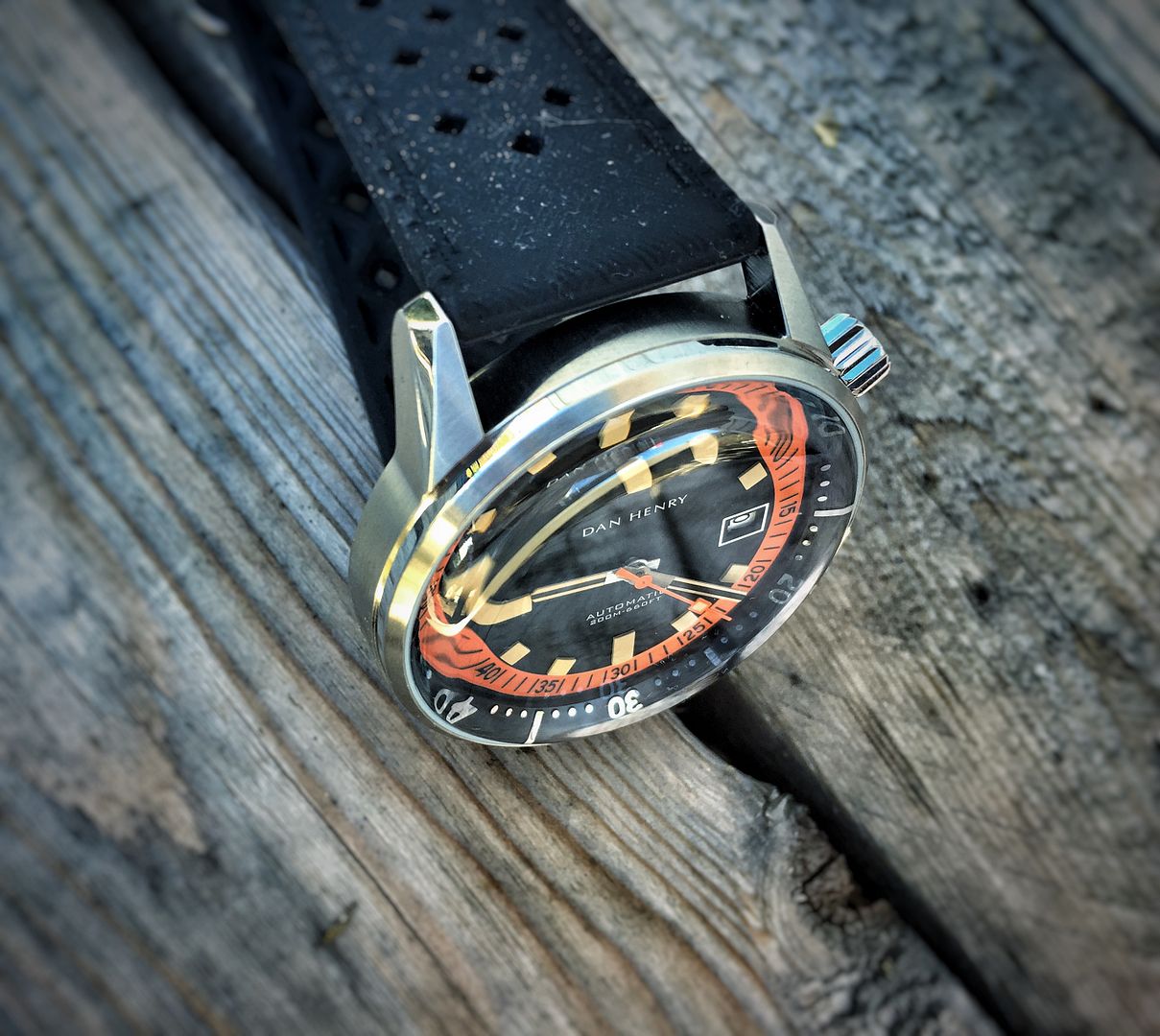 Nice case back, too. Deep 3D octopus creature. Again, pleasantly surprised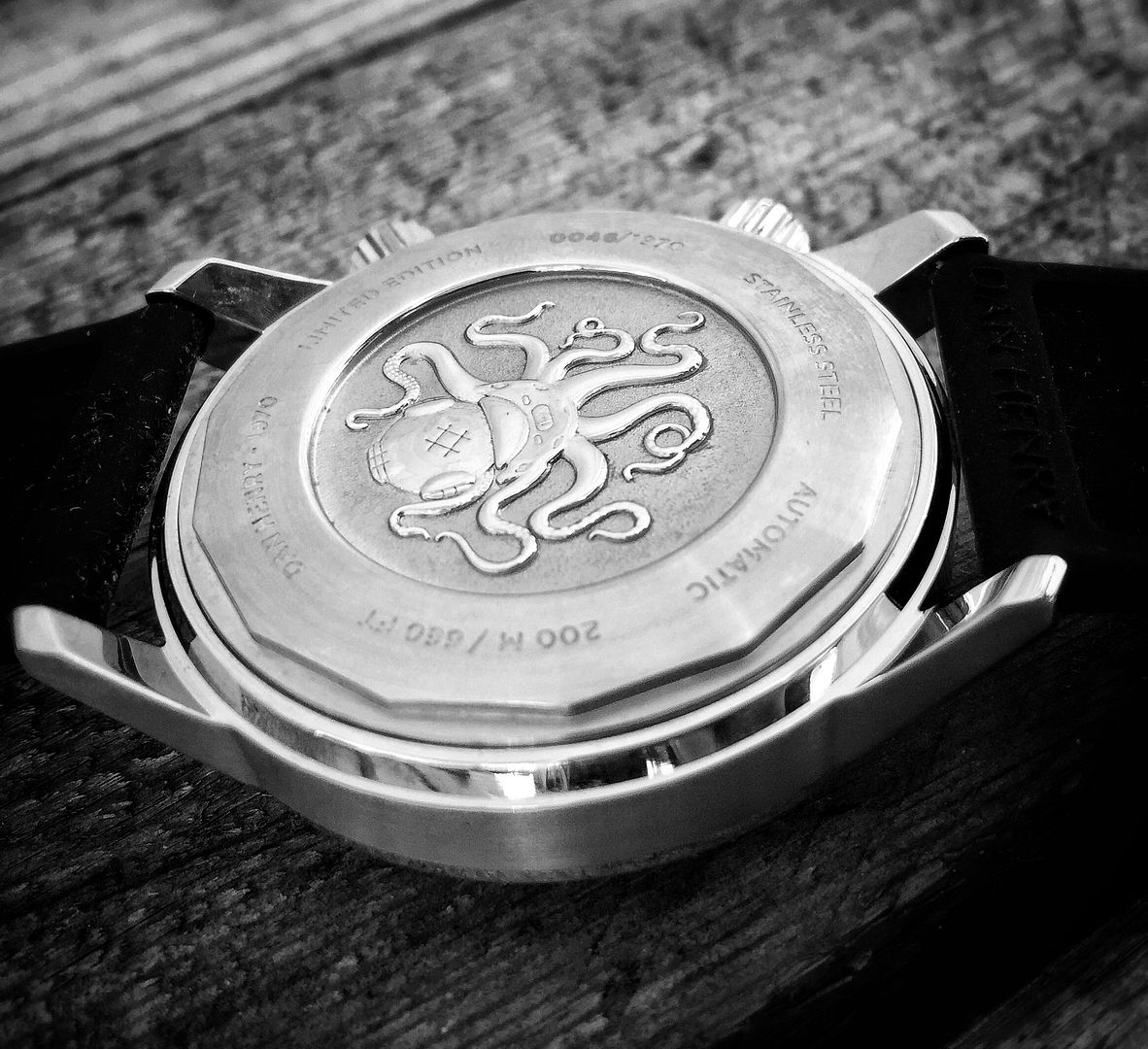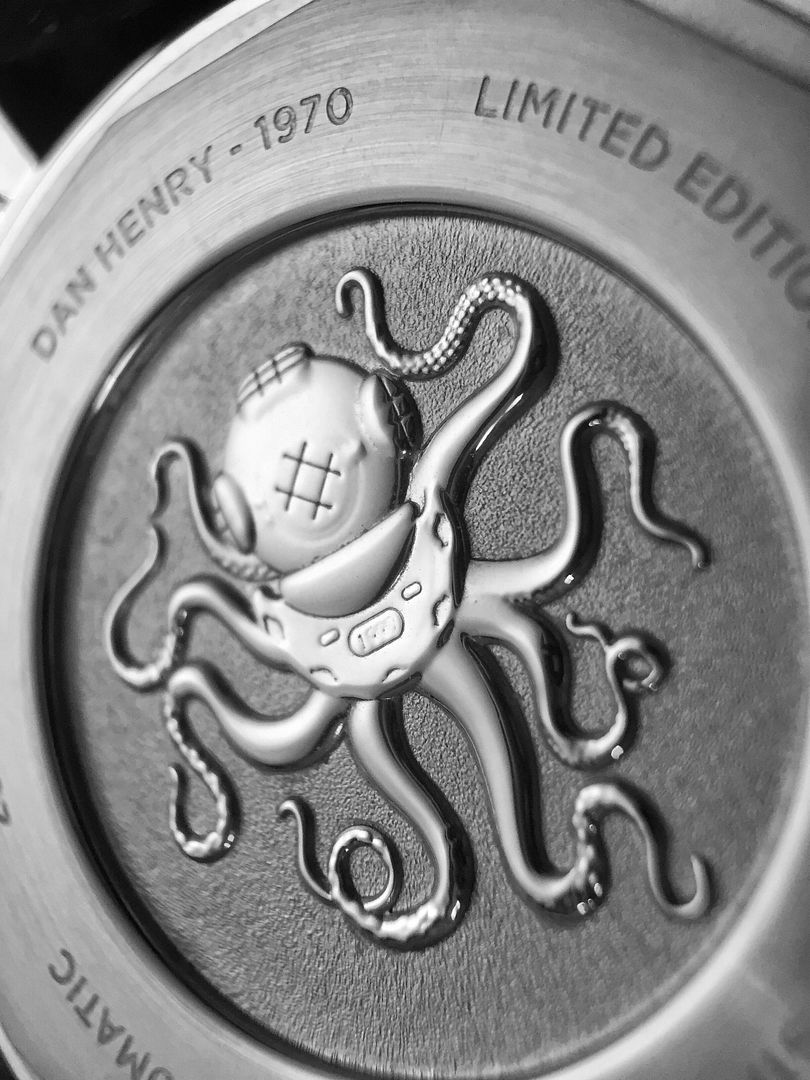 Nice Deep Cross-Hatching on the Dual Crowns
Lugs - faceted and go from brushed to polished to brushed again. Nice effort but a little sloppy when defining the edges
under magnification
.....Looks good to the eye on the wrist!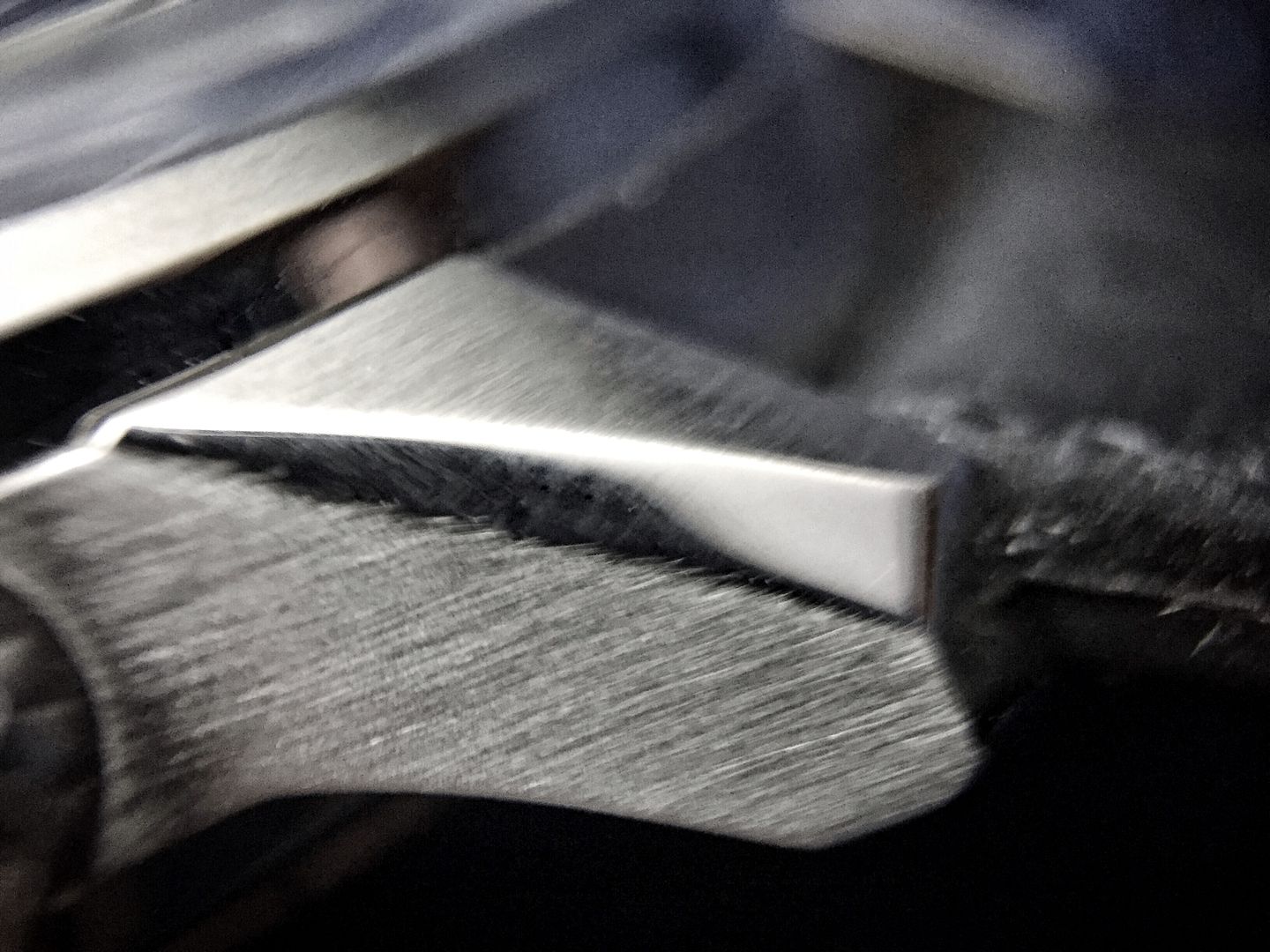 The Case has nicer than expected design. No the "slab wall" that you normally see at this price. Again, it goes from brushed to polished to brushed. Nice feature when it catches the light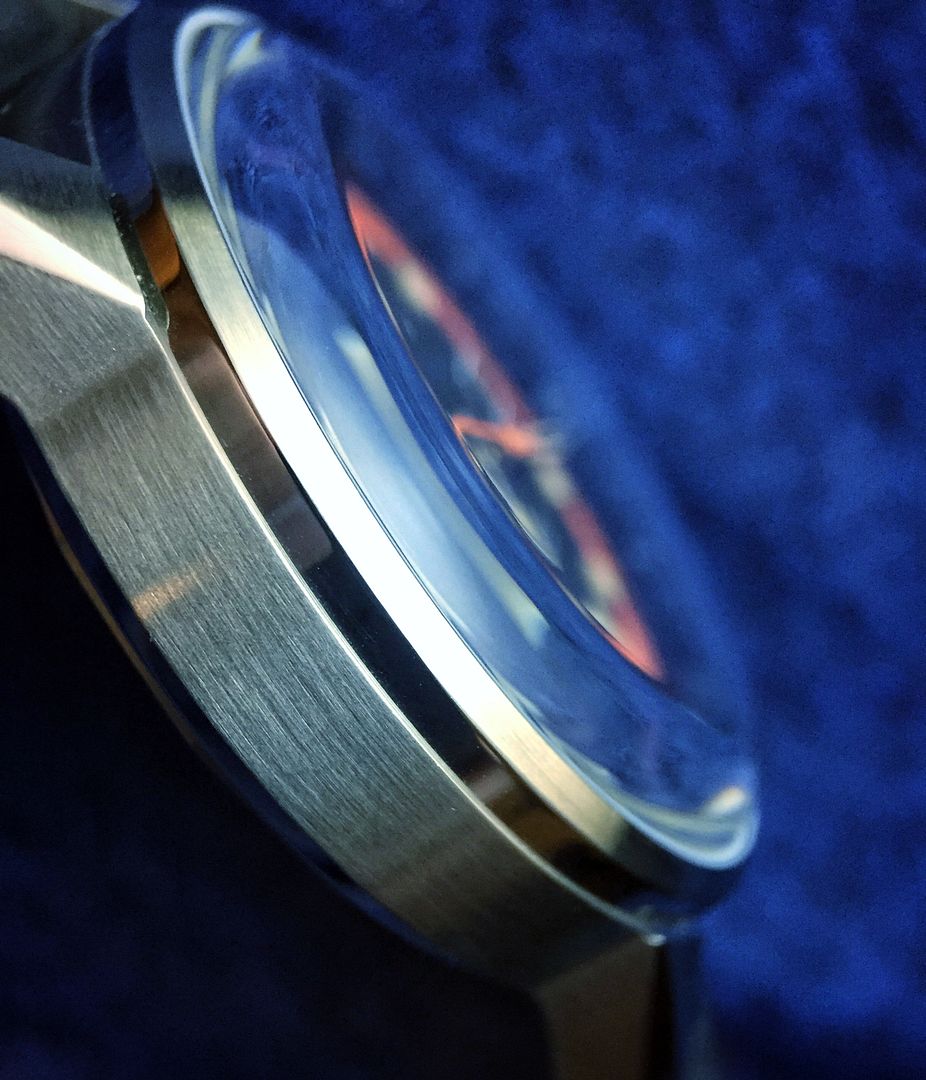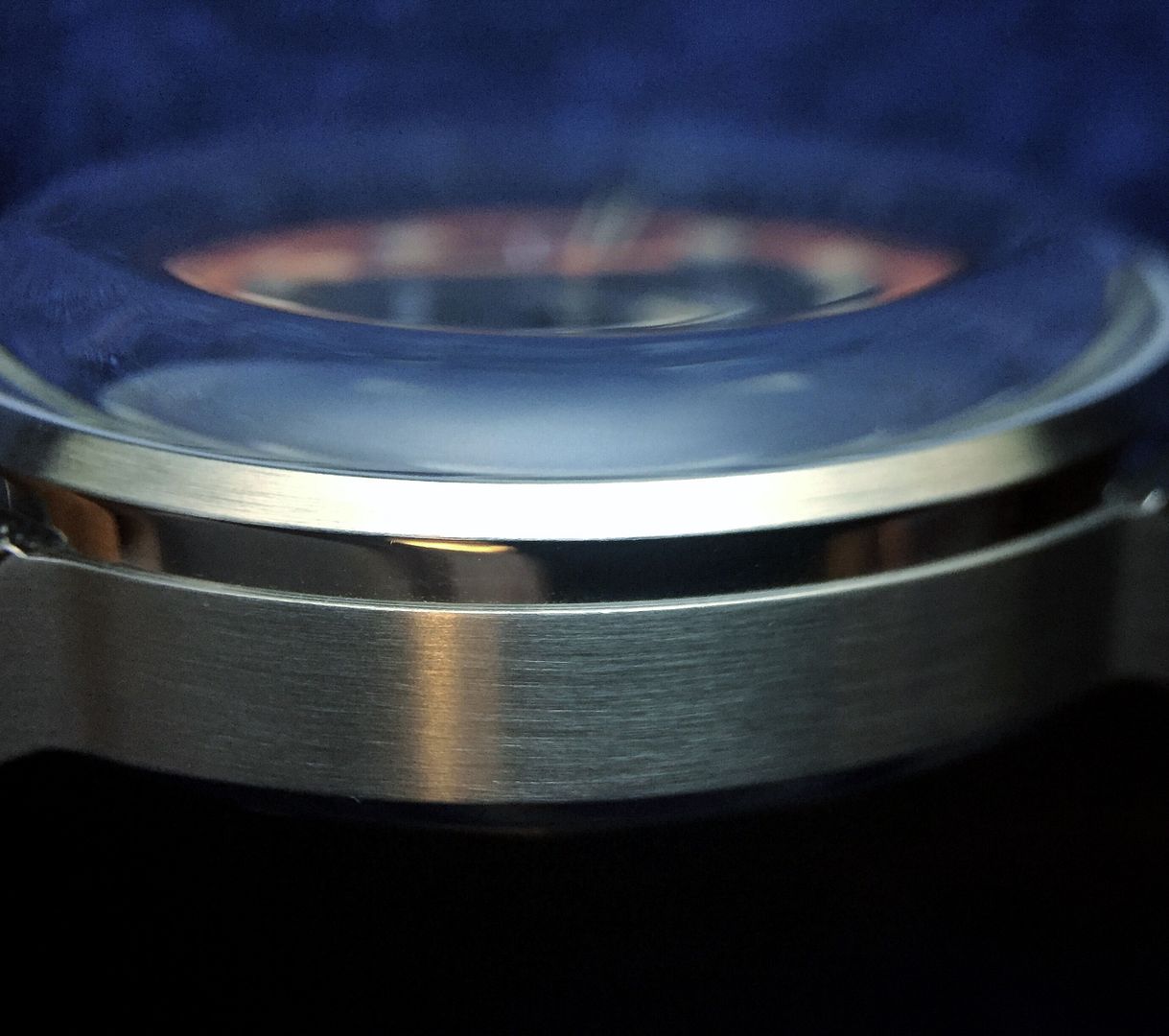 Lugs slope down making it easier to wear. Don't worry about the size/wearability. Again, check out the serious dome
Another little touch is raised minute markers on the rotating bezel. Nice subtle feature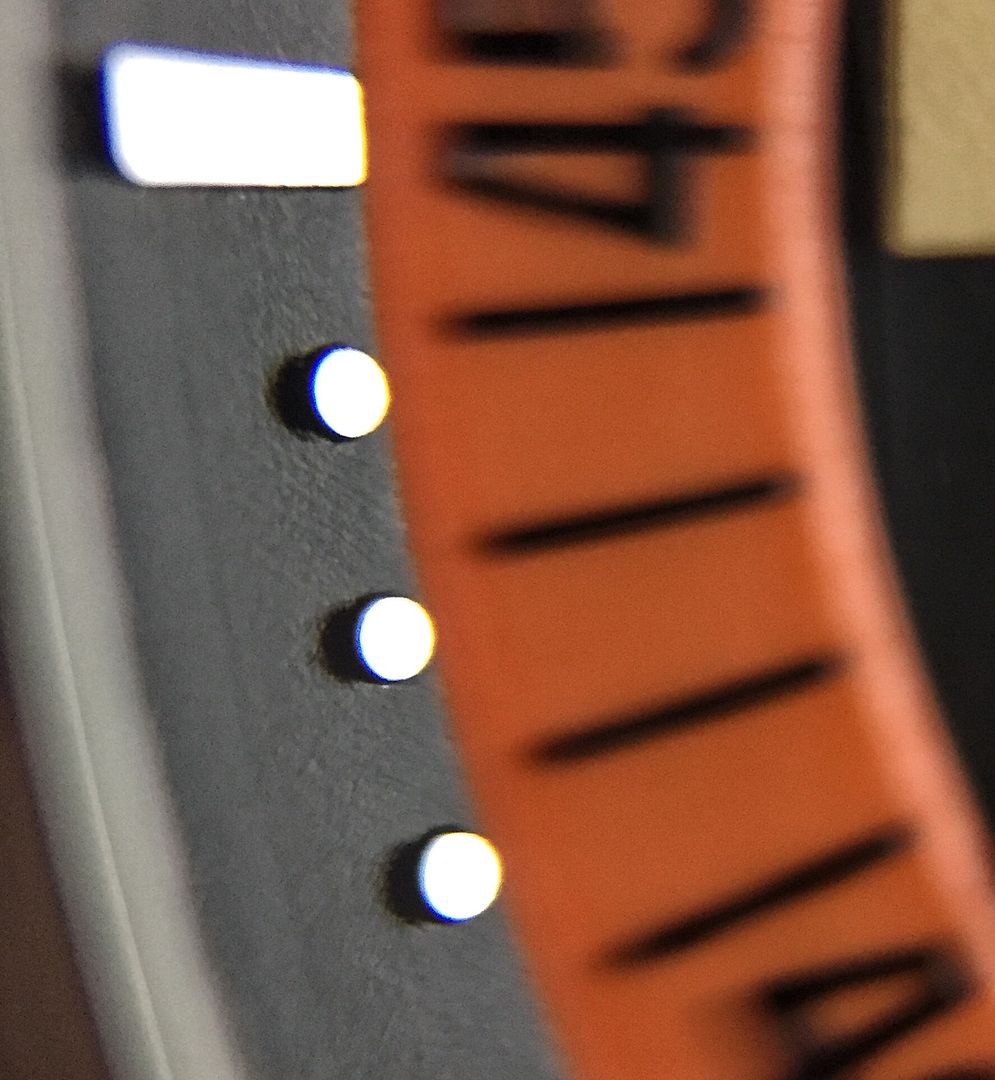 The Orange chapter ring shows number/numbers that are somewhat raised - not flat/painted on. Another little thing I did not expect
Lume: Hands, hour markers and internal bezel. Strikingly/Surprisingly bright initially and while the bezel fades significantly, the hands/hour markers are definitely respectable.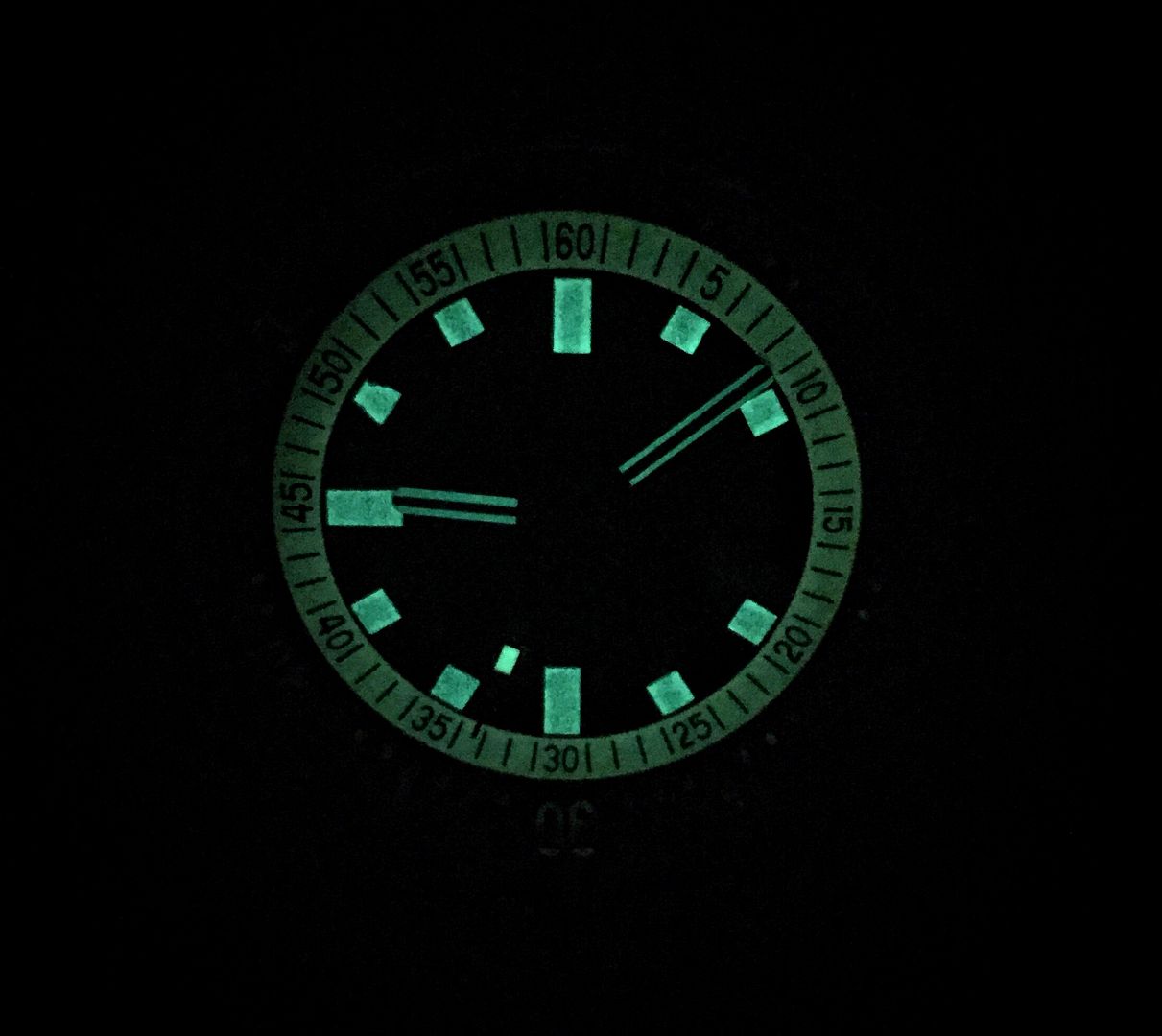 Bottom line:
$250 retail yields more than I expected.
Pros:
better than expected tropic style strap
crazy domed crystal
wears comfortable for 44mm
Subtle things like nice case back detail, deep cross hatch on the crowns
Cons:
I have read horror stories about CS - hey, it's a $250 watch (less on the used market) I wouldn't get to bent out shape