"I like to think of Tudor as Rolex's Tyler Durden – an outlet for all the impulses and urges the company has, but is just too darn responsible to carry out without fear of consequence"
John Mayer said this of Tudor in his write up on the Black Bay, but I think this is more applicable to the more daring North Flag. With the North Flag Tudor is stepping out on a substantively different Horological world stage than their previous releases.
While there are significant, and well documented, cultural shifts at Tudor that are represented in the North Flag, there are also a multitude of subtle design ques that have, thus far, been overlooked or ignored by the online community.
A quick search of North Flag internet comments are, for the most part, opinions based off of Tudor's print and/or online ad campaign. "I speak not to disprove what they have spoke, but here I am to speak what I do know..." I stated in my Grand Seiko review that it is a watch that absolutely needs/deserves to be seen, held and worn to truly appreciate and the same holds true for the North Flag.
Let's do this:
The crown sits on a 40mm case and features a well done Shield and deep ridges for a secure grip and screws into the case without the spacer present in its Heritage siblings. The crown is also cone shaped....make no mistake this is a tool watch but right off the bat Tudor designs a subtle feature so that not everything is so "over the top."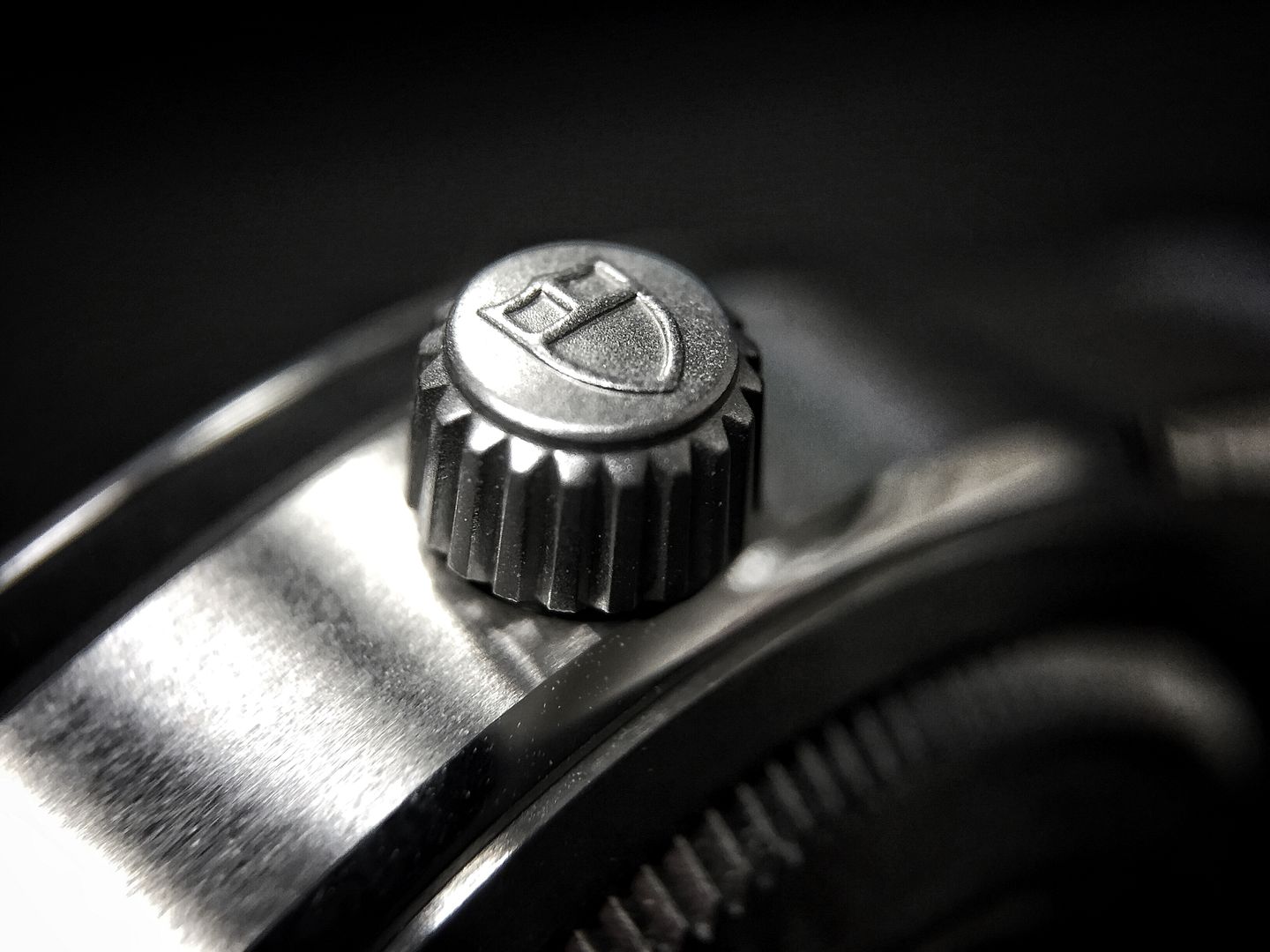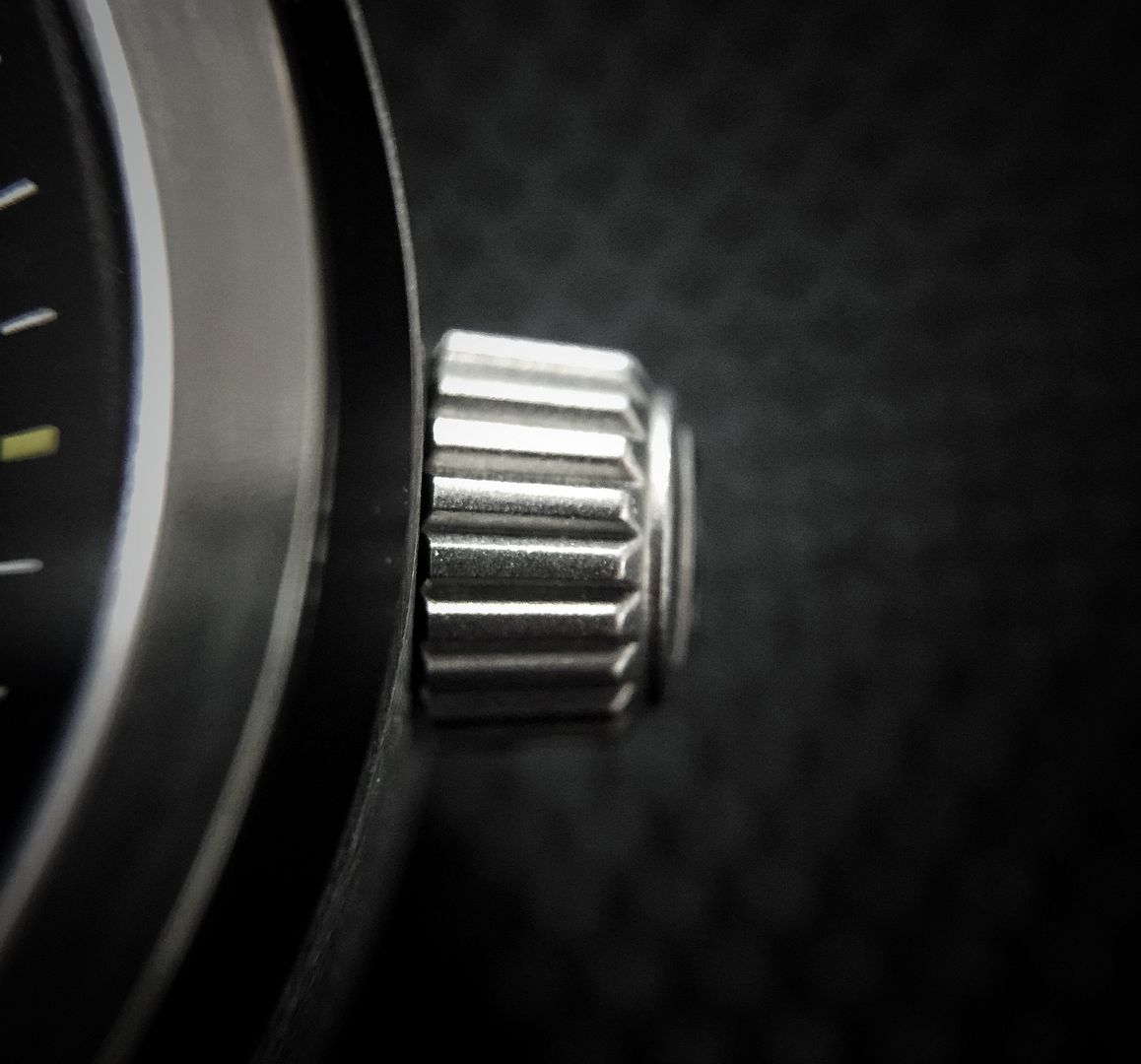 The bracelet is simply outstanding and uses a "H-style" link design with 3 adjustment holes in the clasp.
Another design feature that mostly goes unnoticed is that the top of the inside edges of the center links are polished.
You don't really notice until the light hits it the right way but when it does, it is a very nice effect. Sometimes you see the polish effect, sometimes you don't. There is "fine watch" trying to break out of a tool watch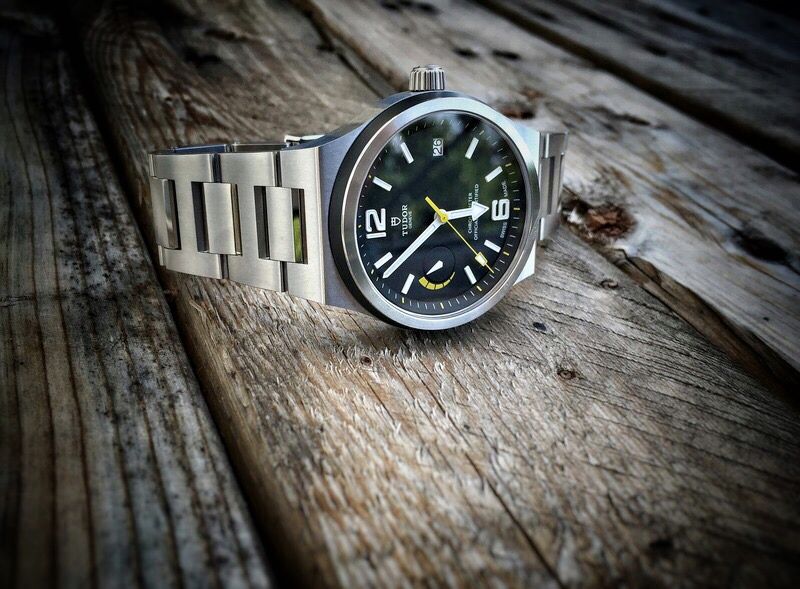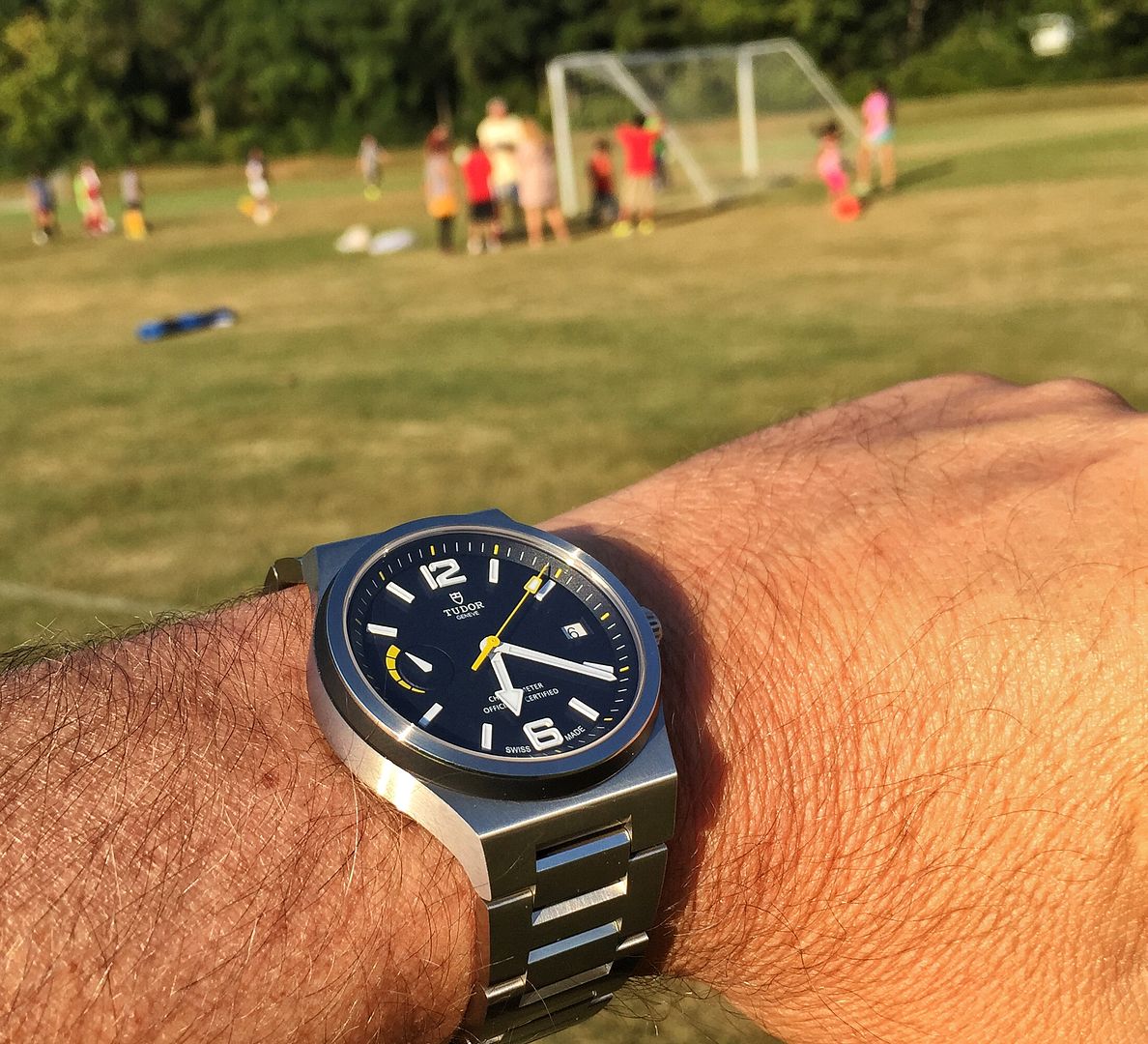 Again, notice the "hidden" polished area on the case. It is as if Tudor is hiding a "fine watch" underneath a tool watch.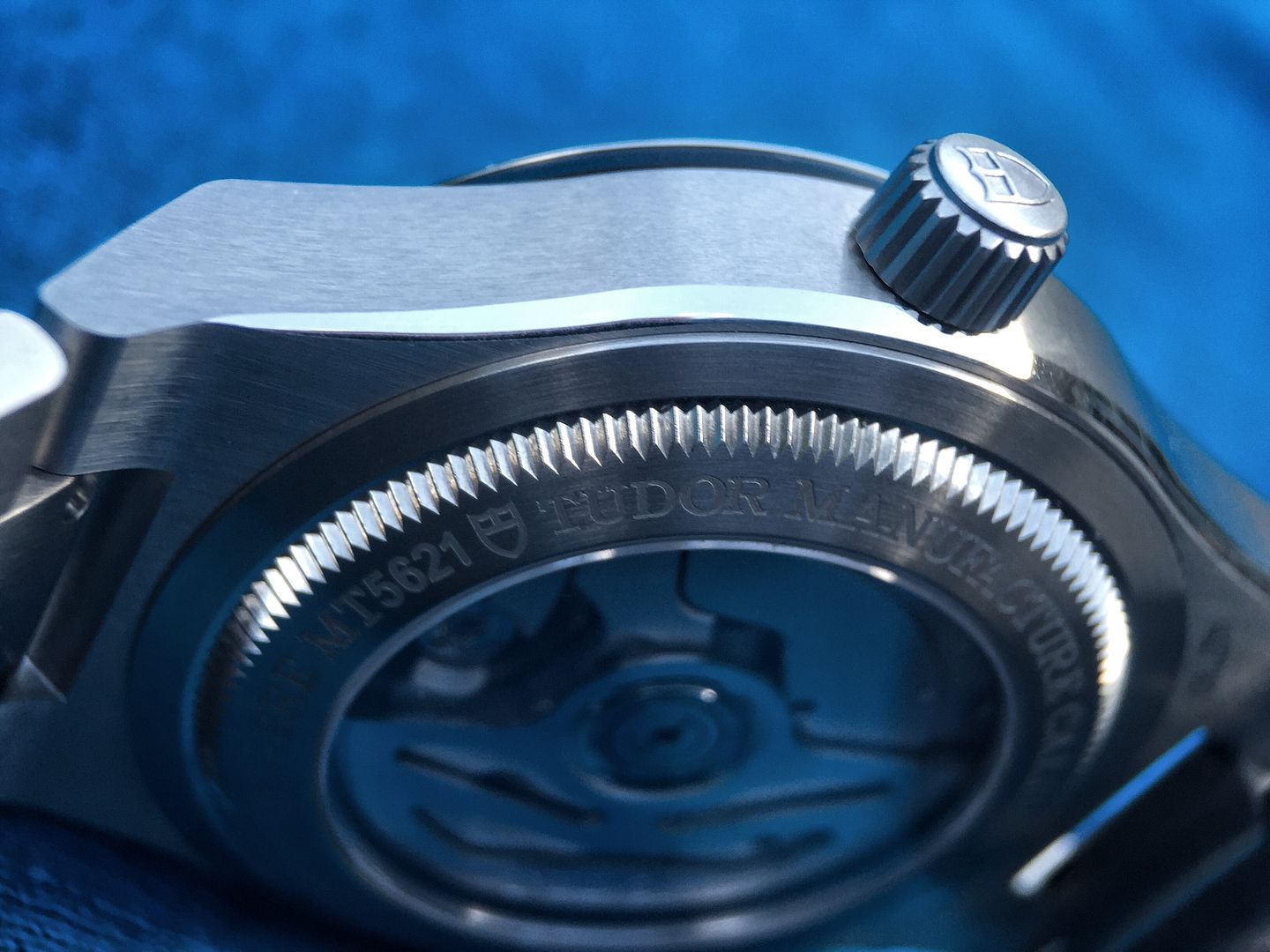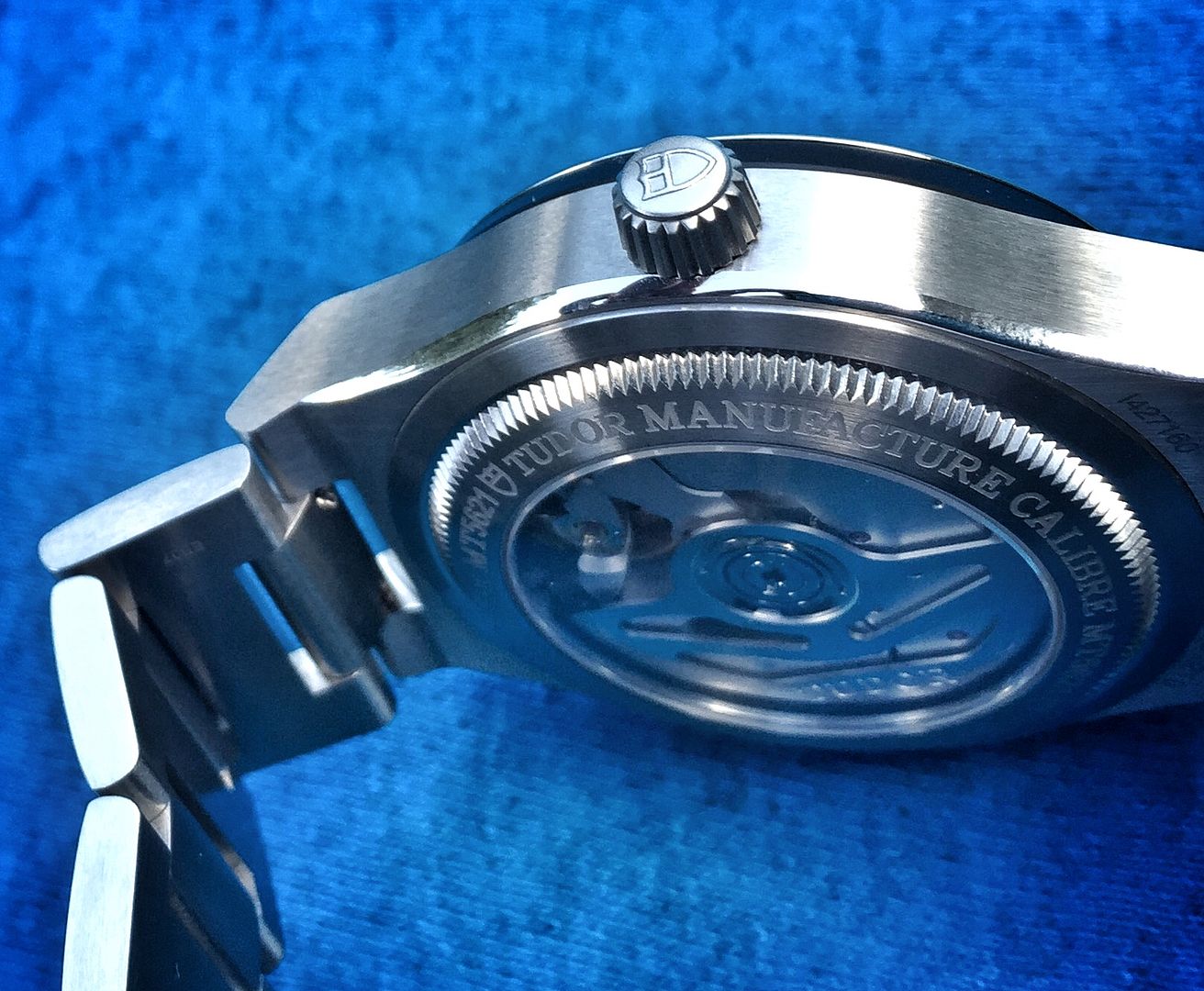 One last thing on the bracelet - it is a common internet rumor that you can't use aftermarket straps - that is a lie. It attaches using smaller springbars so a strap maker need only get the correct measurements and you're good to go. As this myth is corrected, I would bet we start seeing more aftermarket straps for the North Flag.
Tudor recognized the bezel is a scratch heavy area and addressed it by incorporating a scratch resistant black ceramic bezel. The bezel is not as menacing as many think due to it slightly sloped and not wide as one would imagine. When looking down at your wrist you barely notice its small halo type ring around the dial.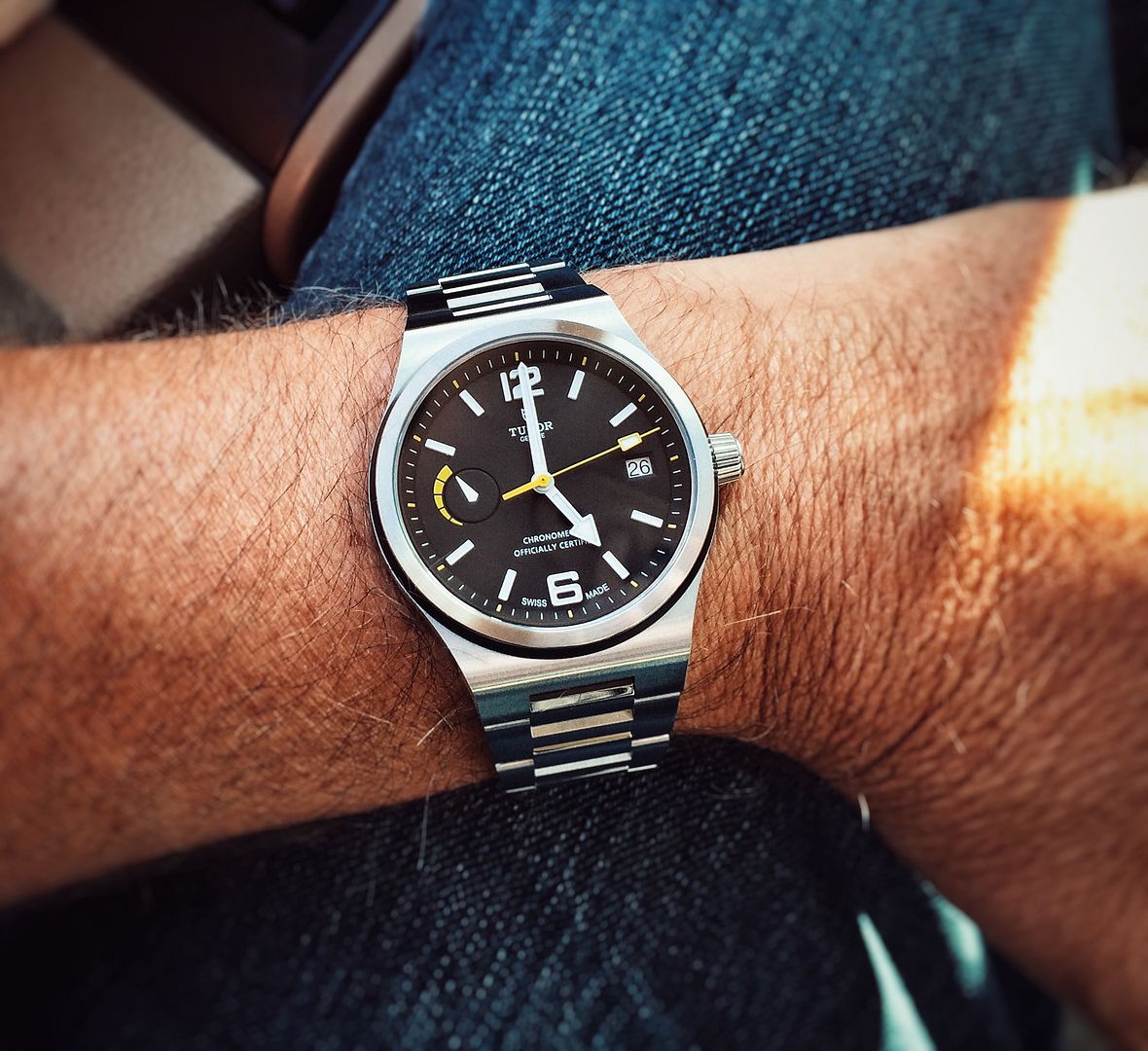 The matte dial is shows off muted eggshell finish with tall applied markers and numbers with large channels filled with lume. Very legible in all conditions with great depth due to the height of the markers and numbers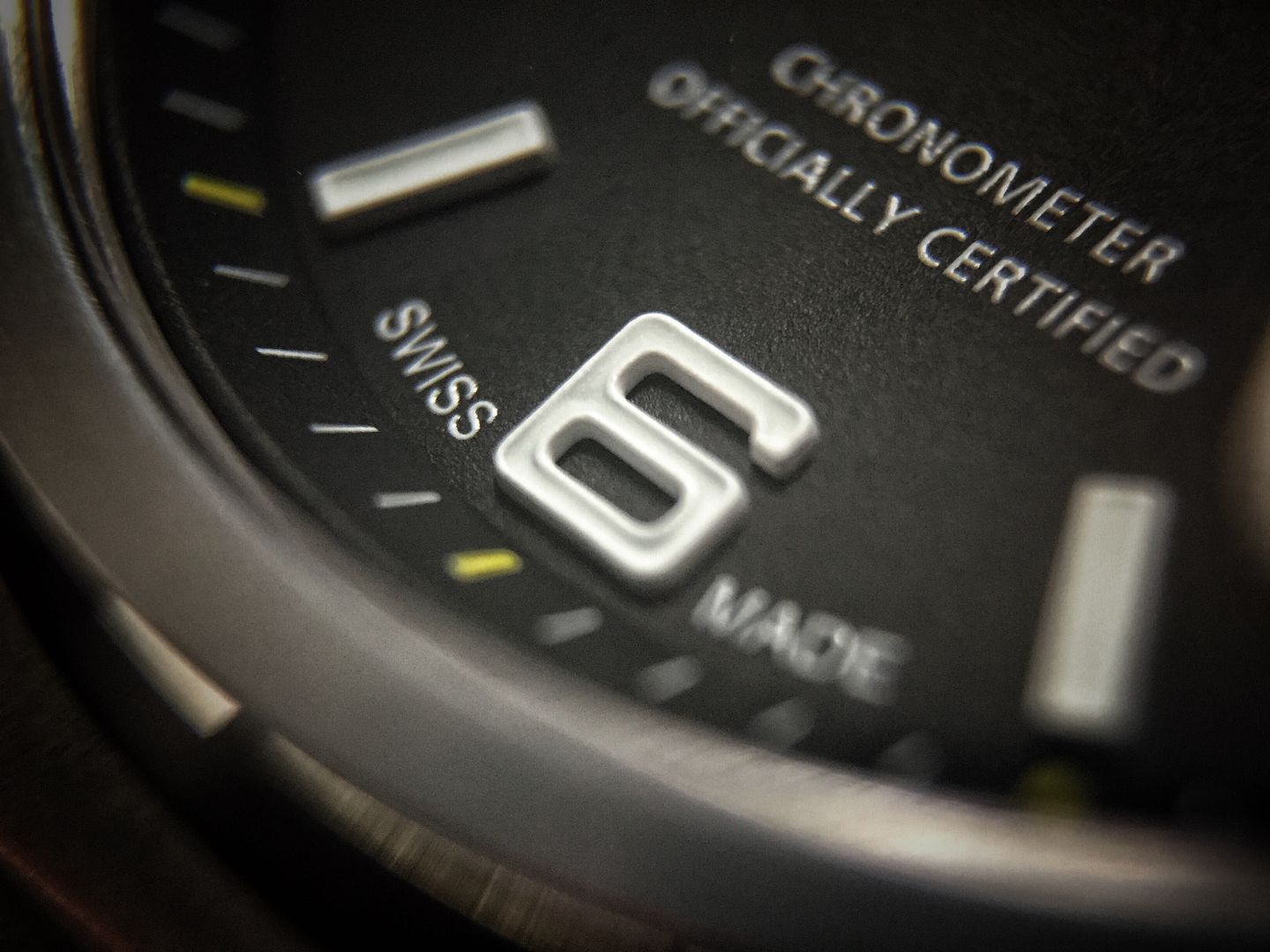 The new MT5621 In House movement - many have derided it's "simpleton" design and appearance. No, it's not decorated, that would go against it's tool watch nature. But, as we have seen above, Tudor does enough to keep us interested....if you know what to look for.
Silicon Hairspring - antimagnetic
full balance bridge with a free-sprung Microstella balance wheel - 28,800 vph
Chronometer Certified - COSC
70hr power reserve - weekend goodness
Deep Fluted edges to the scewdown back: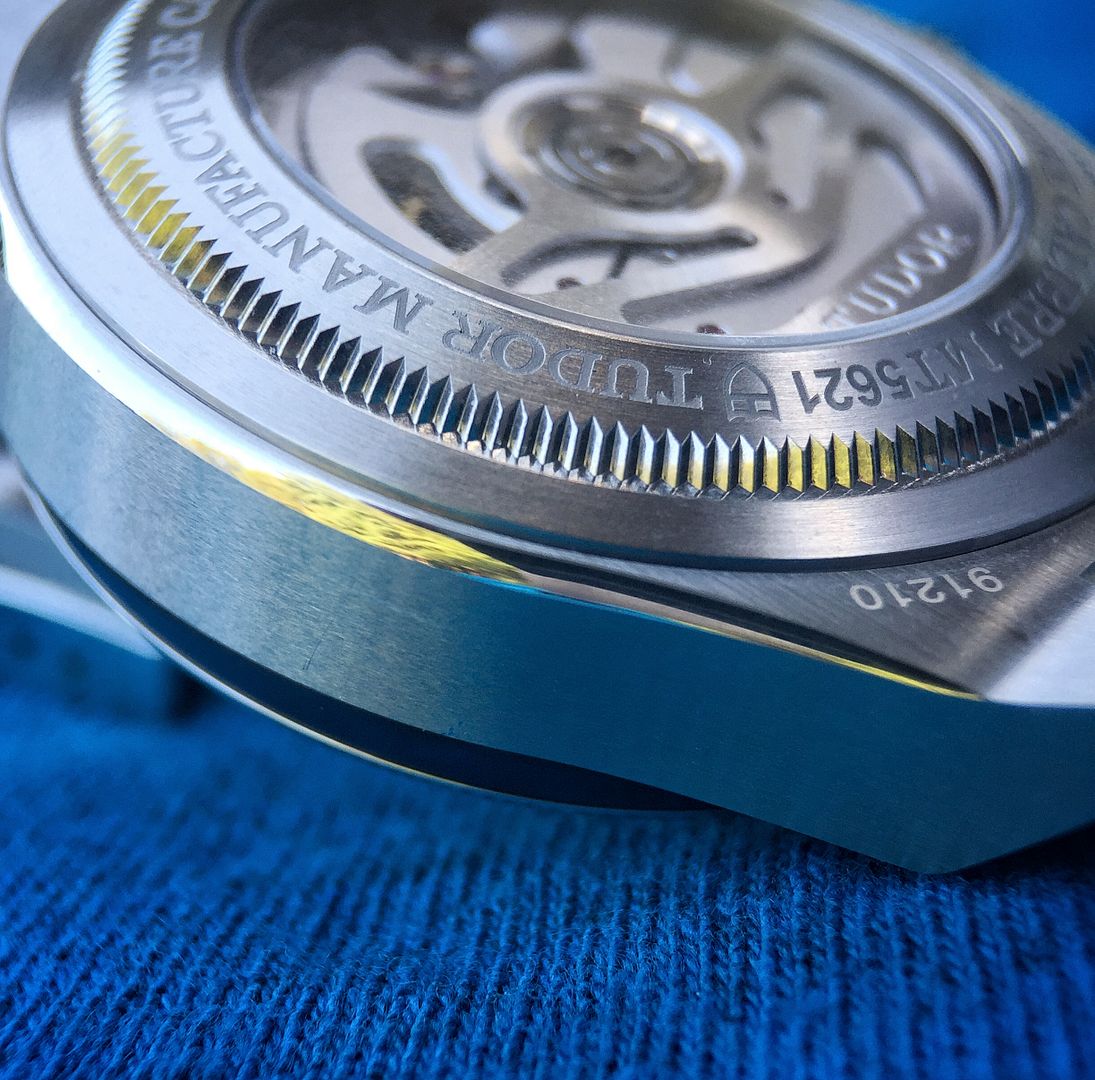 Silicon harispring, full balance bridge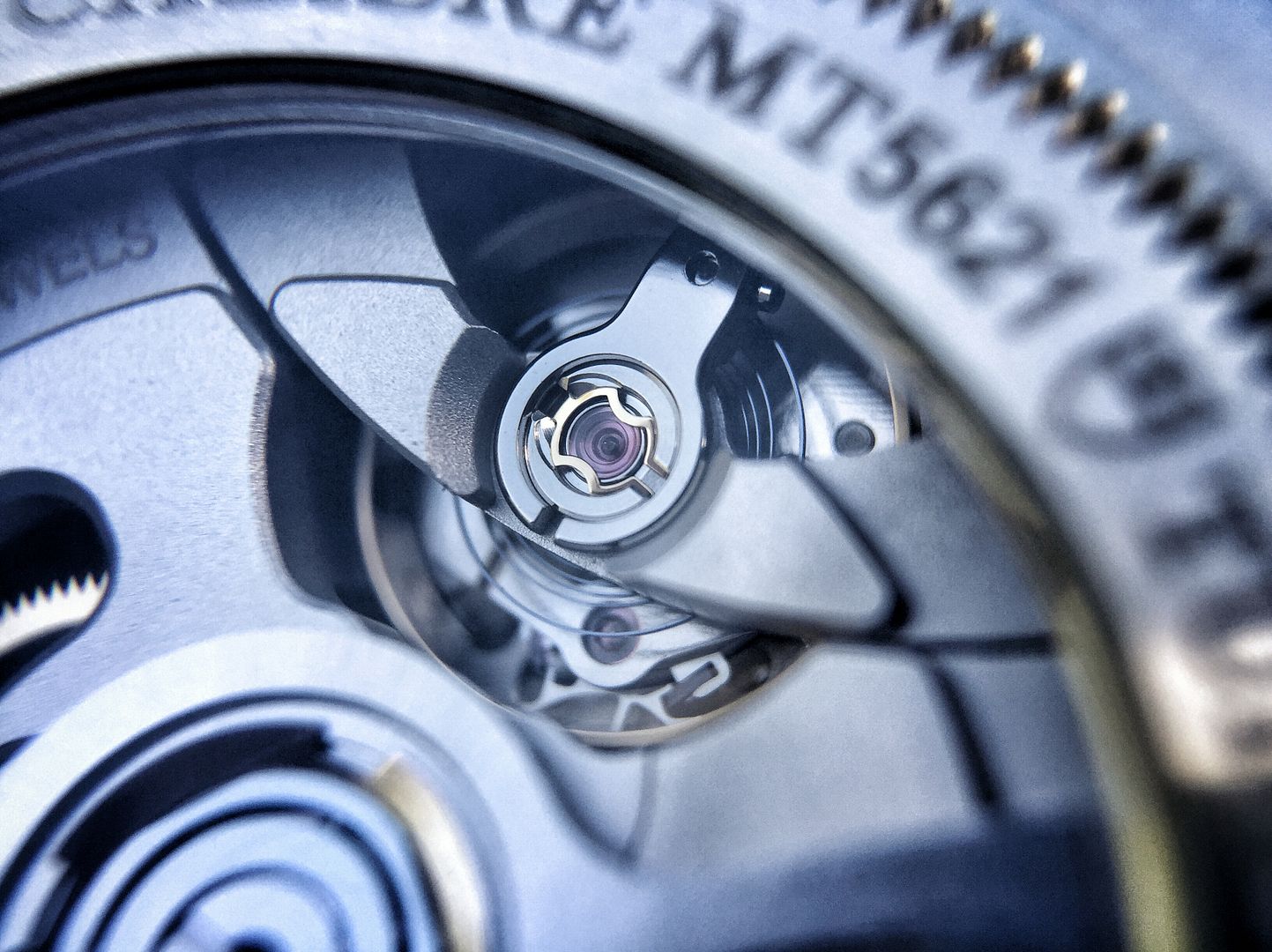 Ceramic bearings for the rotor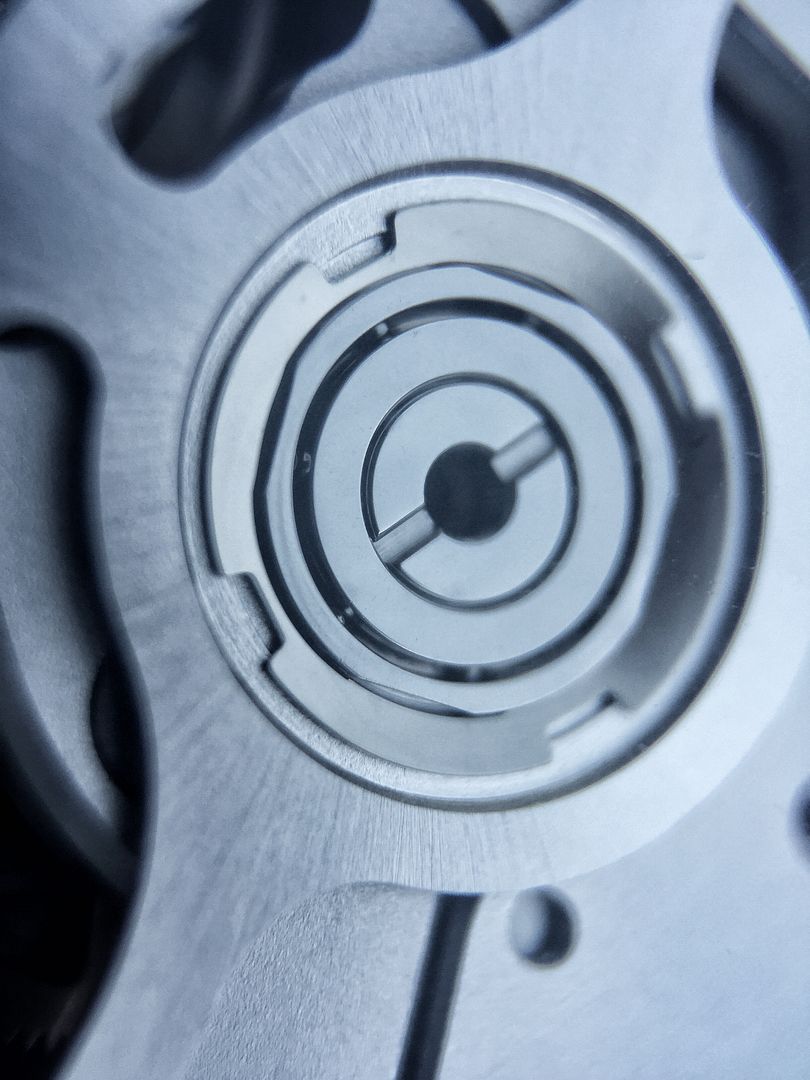 Small detail that I love - the difference and contrast in finishes between the rotor and the bridges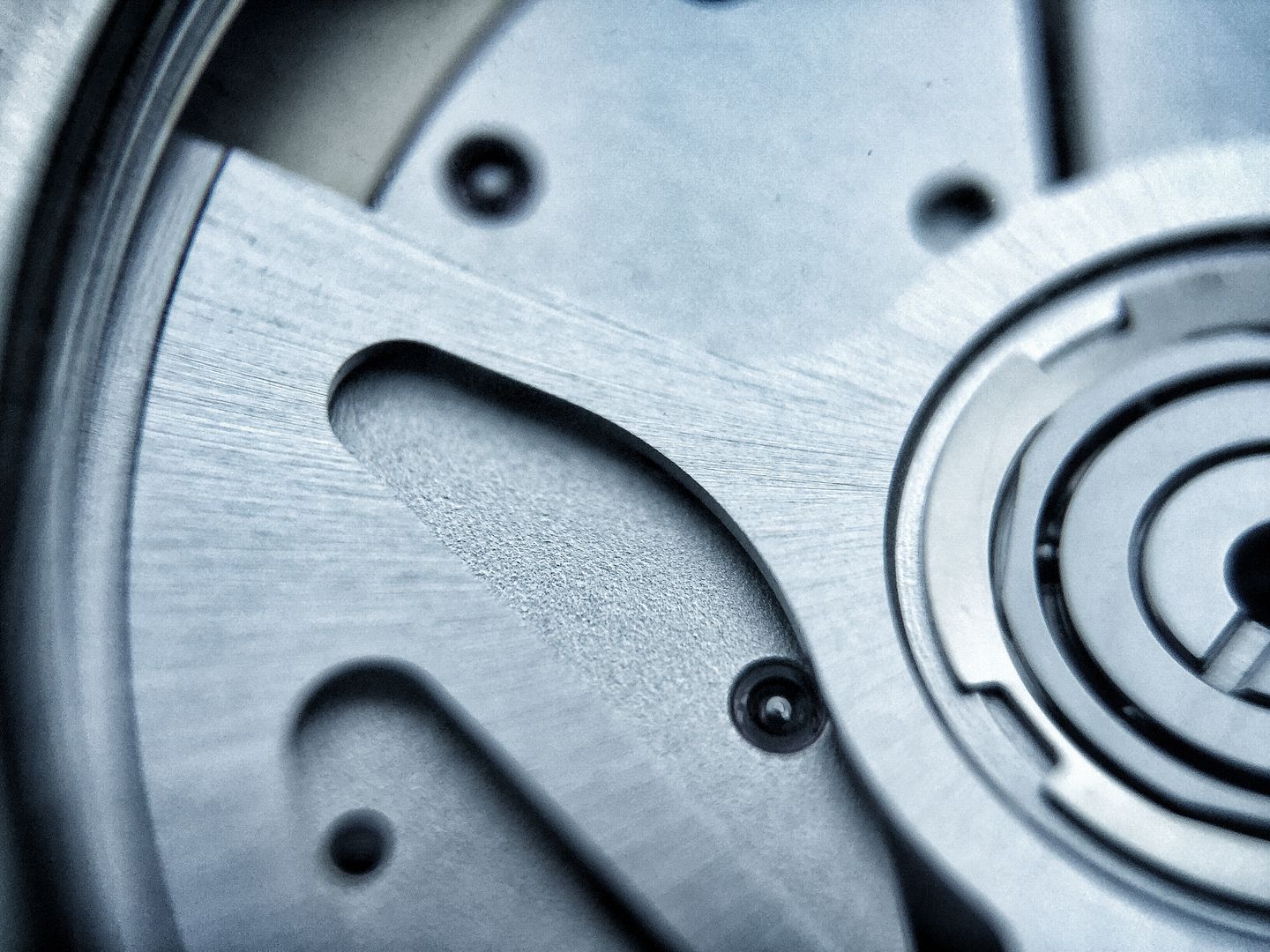 Deep engraving on the movement and rotor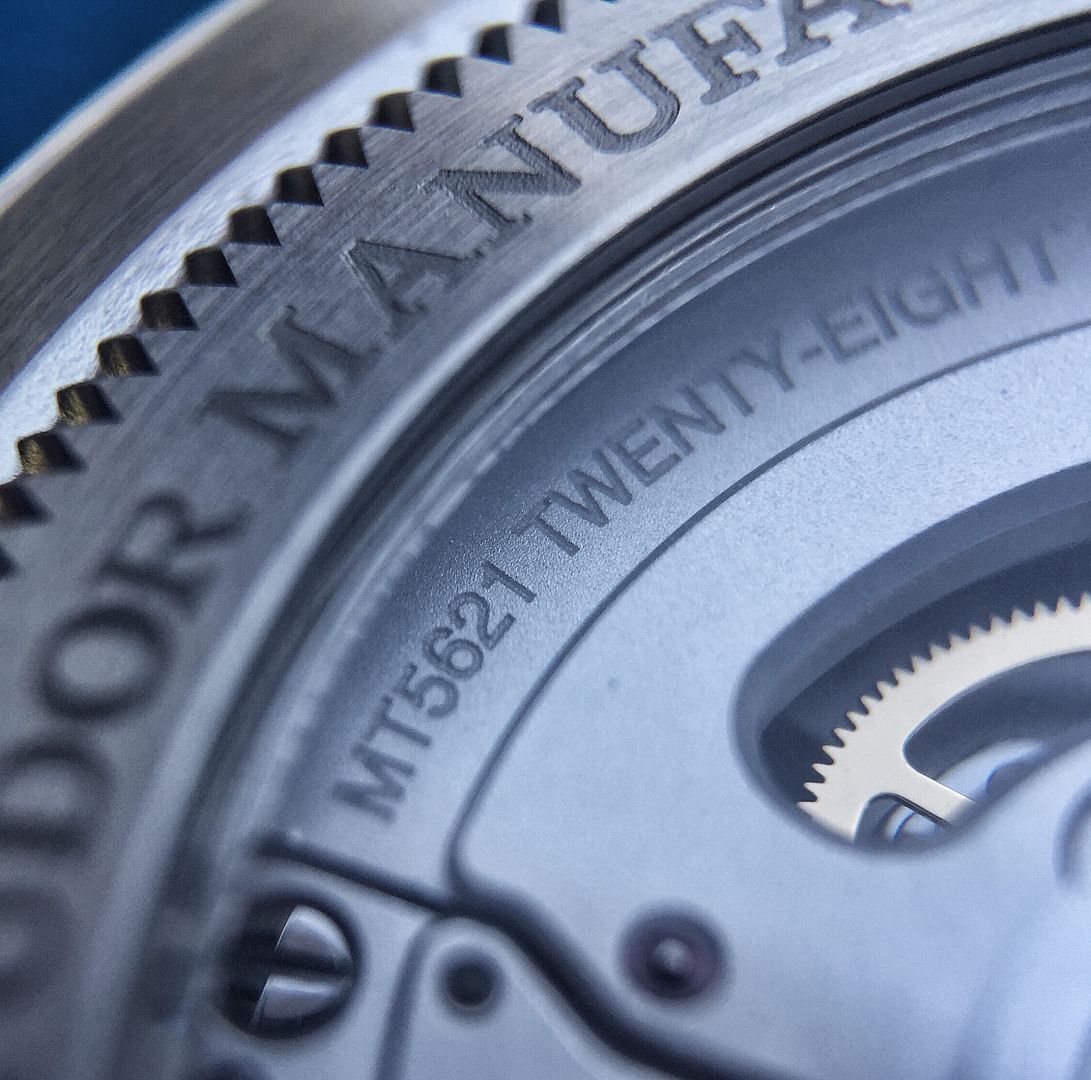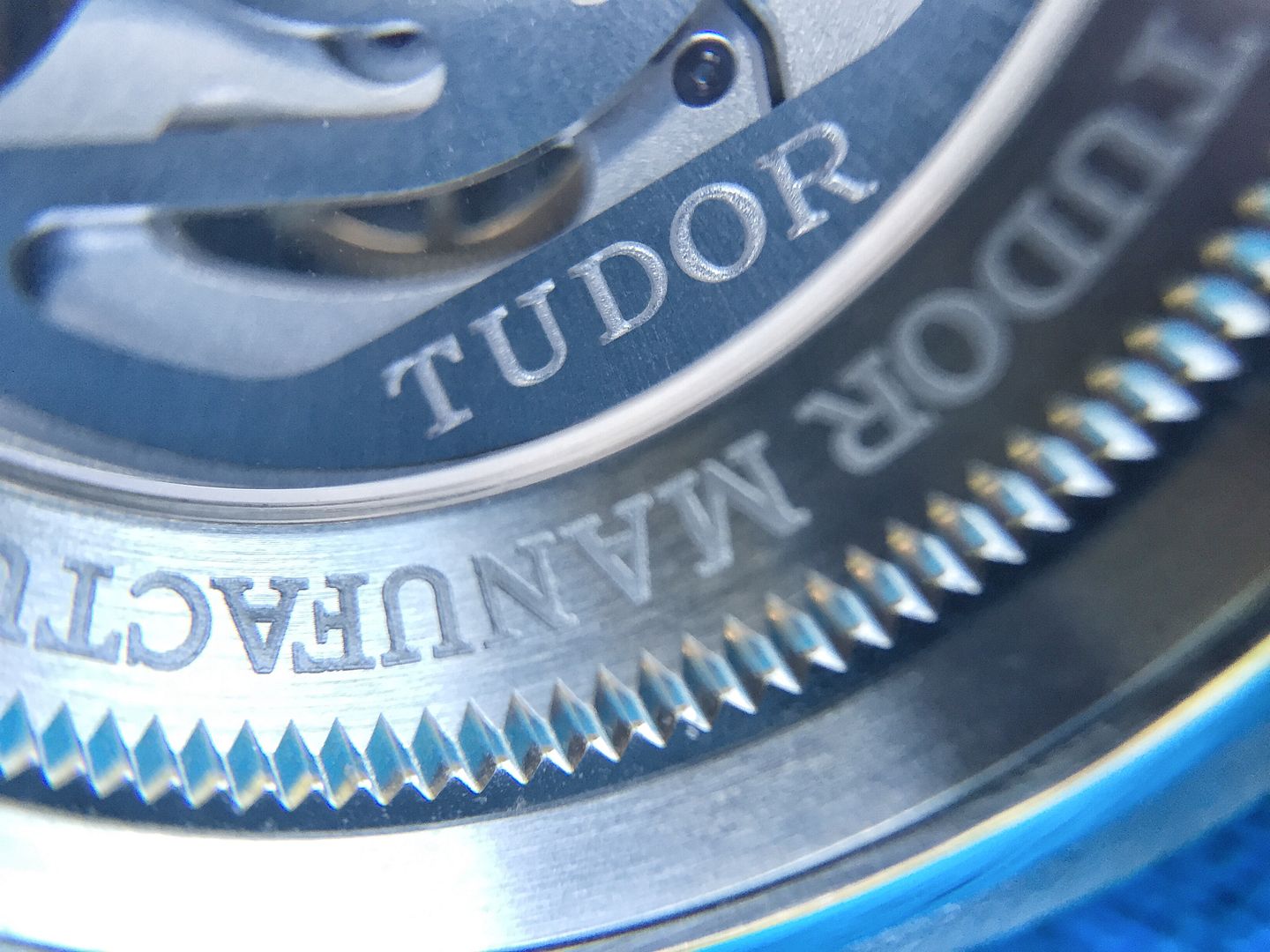 Date aperture is unadorned but is stepped, a window frame in a window frame - another subtle touch from Tudor
The power reserve indicator draws many opinions but I love it - it's neither distracting nor overpowering. It fits in balance within the dial set up.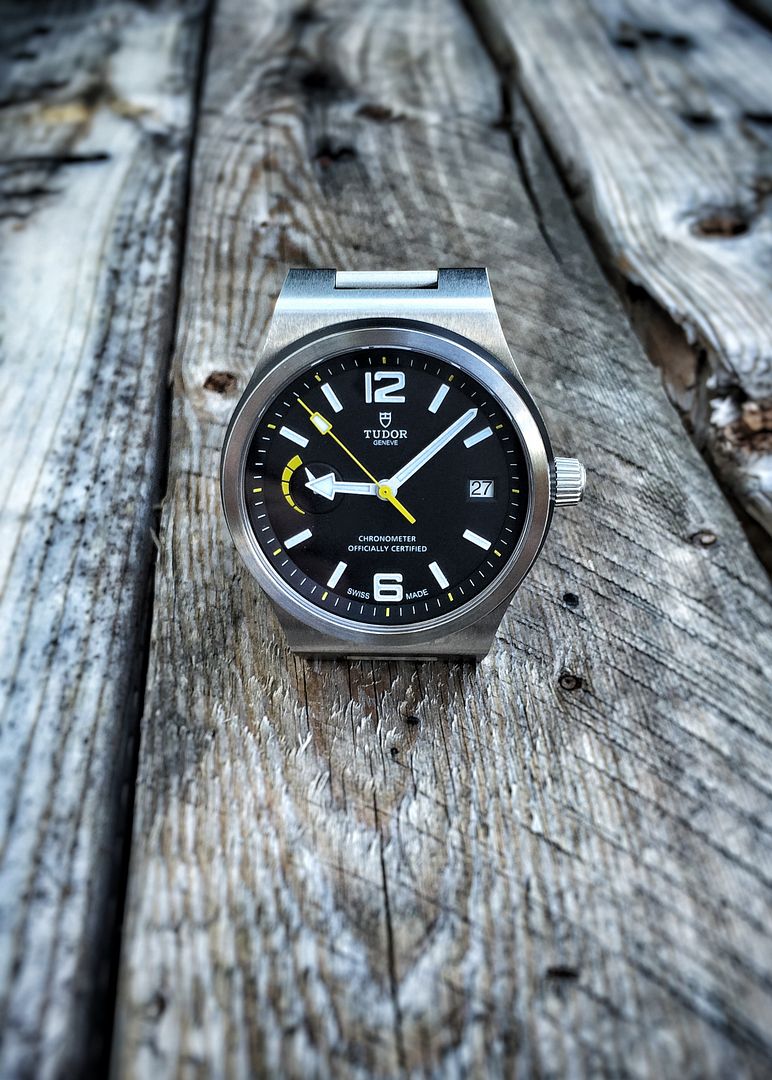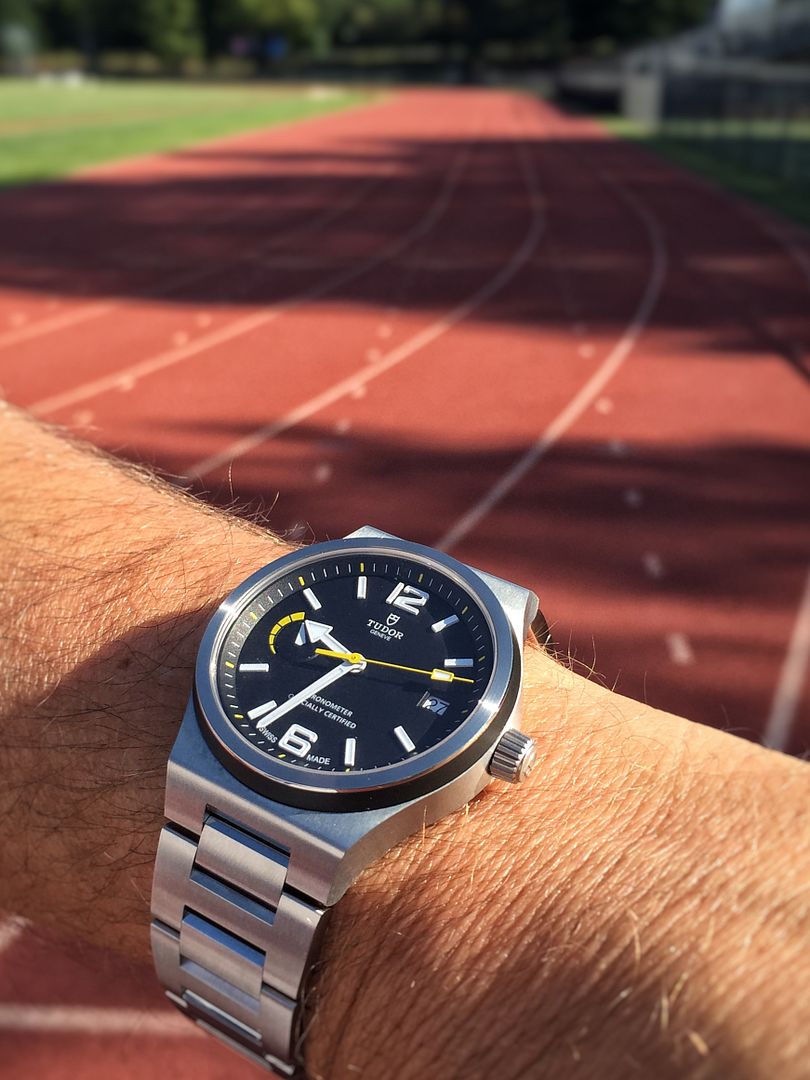 Very wearable, comfortable, accurate and soon to be versatile watch that incorporates several subtle features that belie it's tool watch designation. The whole is more than the sum of its parts and absolutely worthy of your consideration.