Just received my Stuckx Rock "Yell", thought I'd throw up a review. I don't do these often since most watches have been reviewed, but being this is a new model, I thought it was appropriate. I have not been solicited by Stuckx to review this watch, I actually purchased and own this piece.
Fit/Wearability – (9/10)
Fantastic! Considering the watch comes in at a towering 27mm tall it wears extremely comfy. The crown is well thought out and nicely placed so as to avoid diggin into the wrist. At 143gr it isn't super light but not overly heavy either. One would think the weight/height ratio would make this a top heavy watch, but that is not the case. I find no difference wearing this diver vs a traditional one. As one would imagine, there is an increased likelihood of bumping the watch against doors, etc due to the height. What I found interesting is that I naturally found myself being aware of this and avoided any potential issues.
The only issue I had with the fit was an aesthetic one. The case is shaped to match the contour of one's wrist. This concept works great when there is no strap installed. However, with a strap the case is raised off the wrist and the curved shape of the case looks slightly out of place.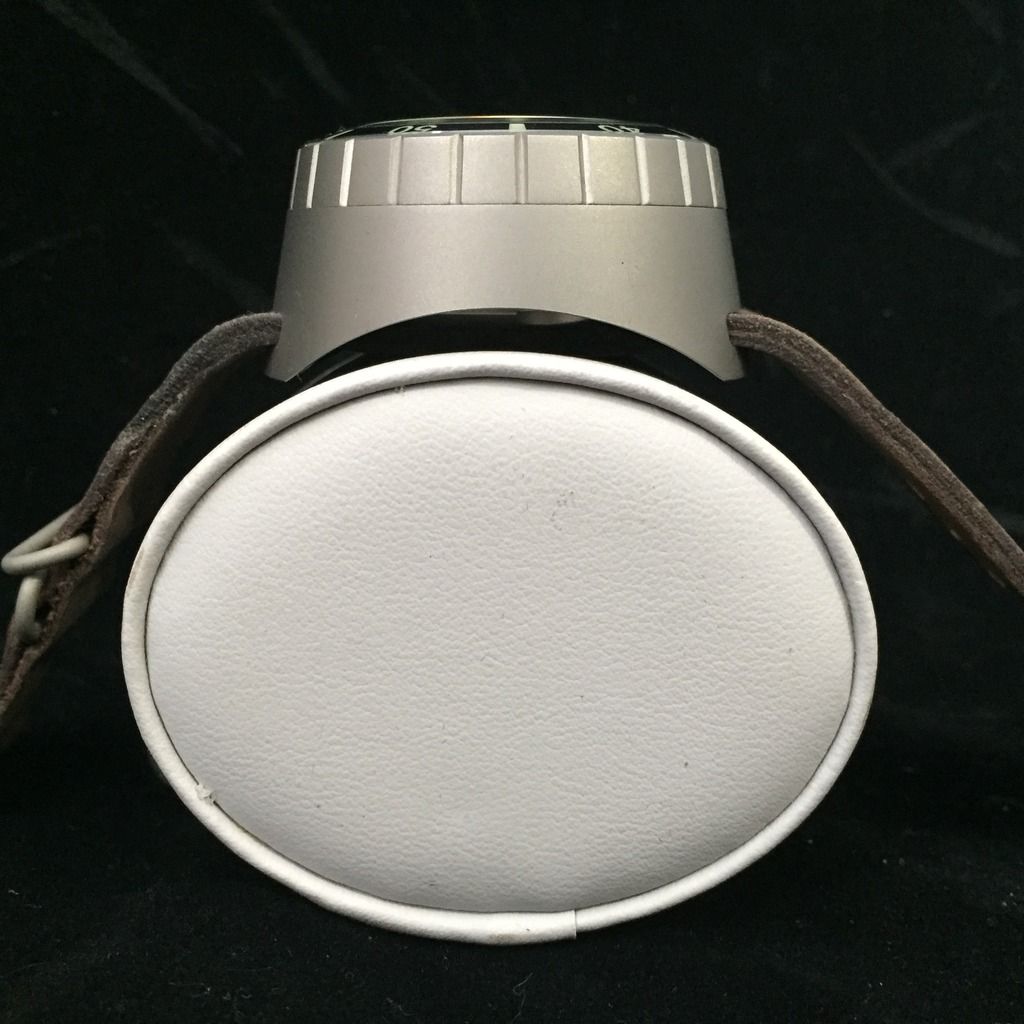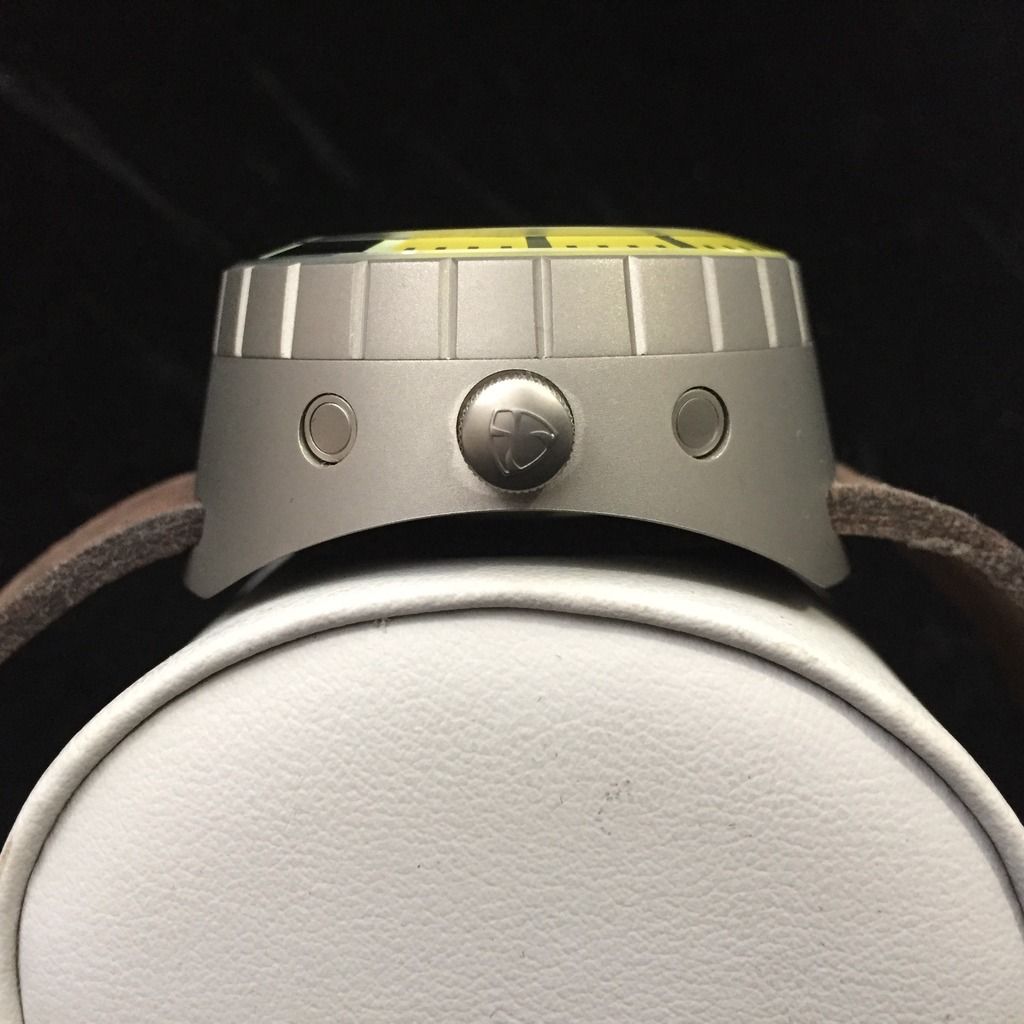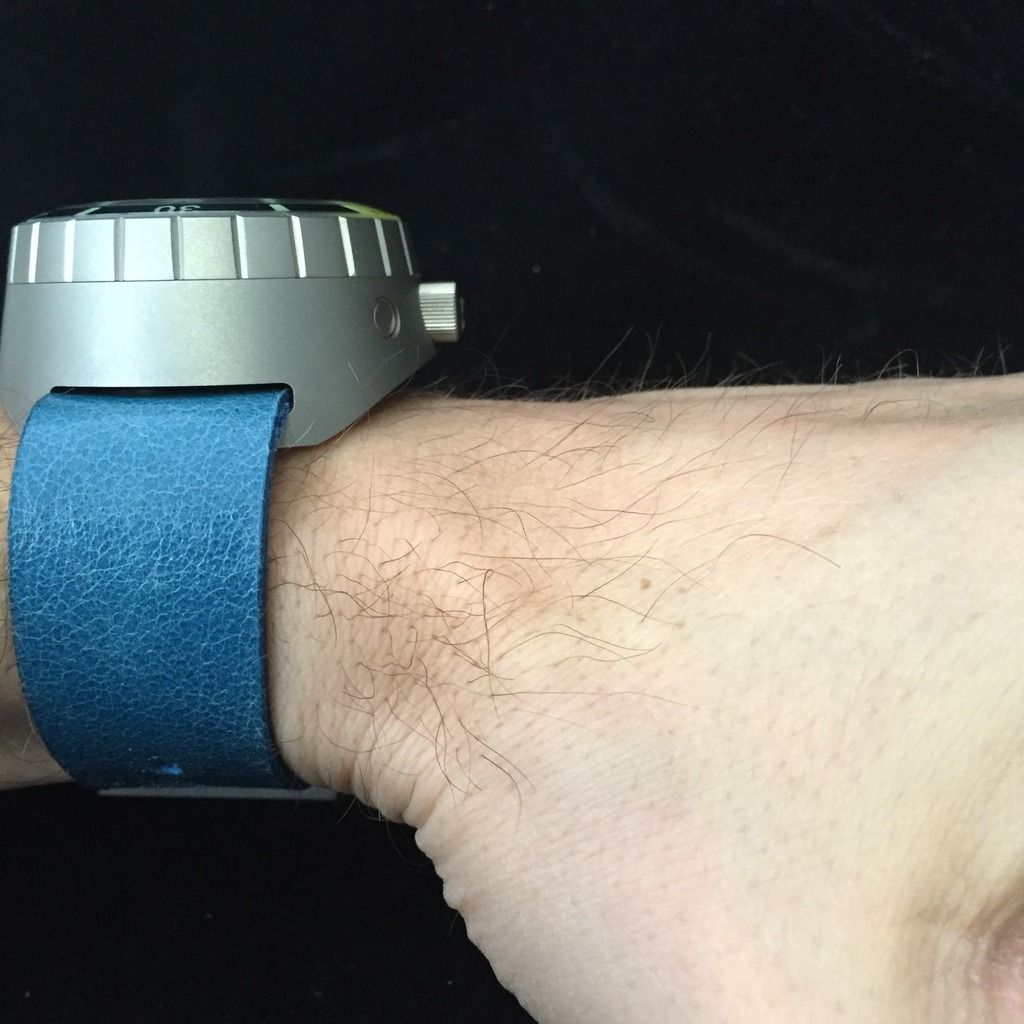 Finish – (10/10)
If you followed Stephan and his crew on Facebook then you know they were painstakingly careful with attention to detail. Sending back samples from the suppliers many times until the parts were just right. It should be noted that boutique watch manufacturers do not typically get the most attention from suppliers as their volumes are much lower than the big boys. Happy that Stuckx developed good relationships with suppliers and kept open communication with its backers in order to take the extra time required to get this one perfect.
Case – (10/10)
My version is a blasted finish and it is stunning, no imperfections, a beautiful mid grey colour, no sharp edges, bezel fits perfectly. There was a lot of thought put into the design of this case and they really did achieve an "outside the box" look that isn't seen anywhere else.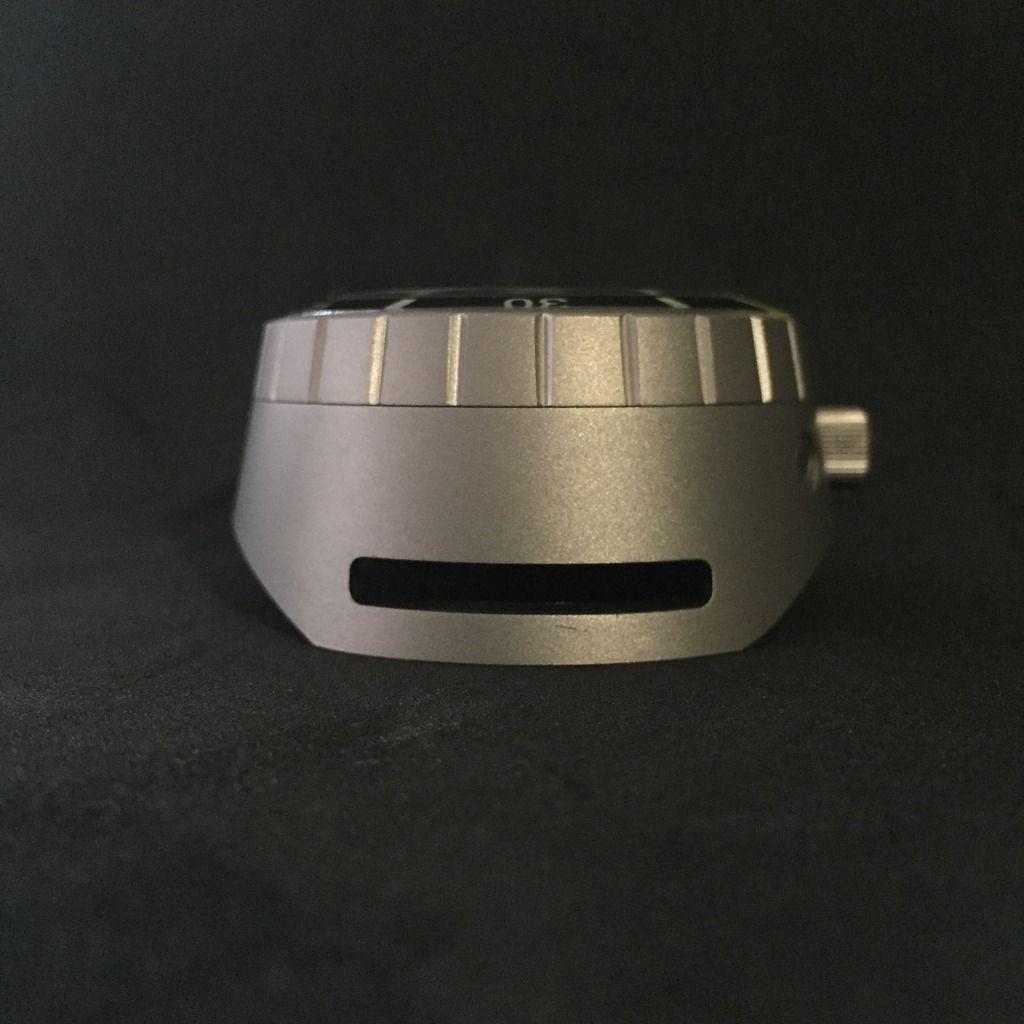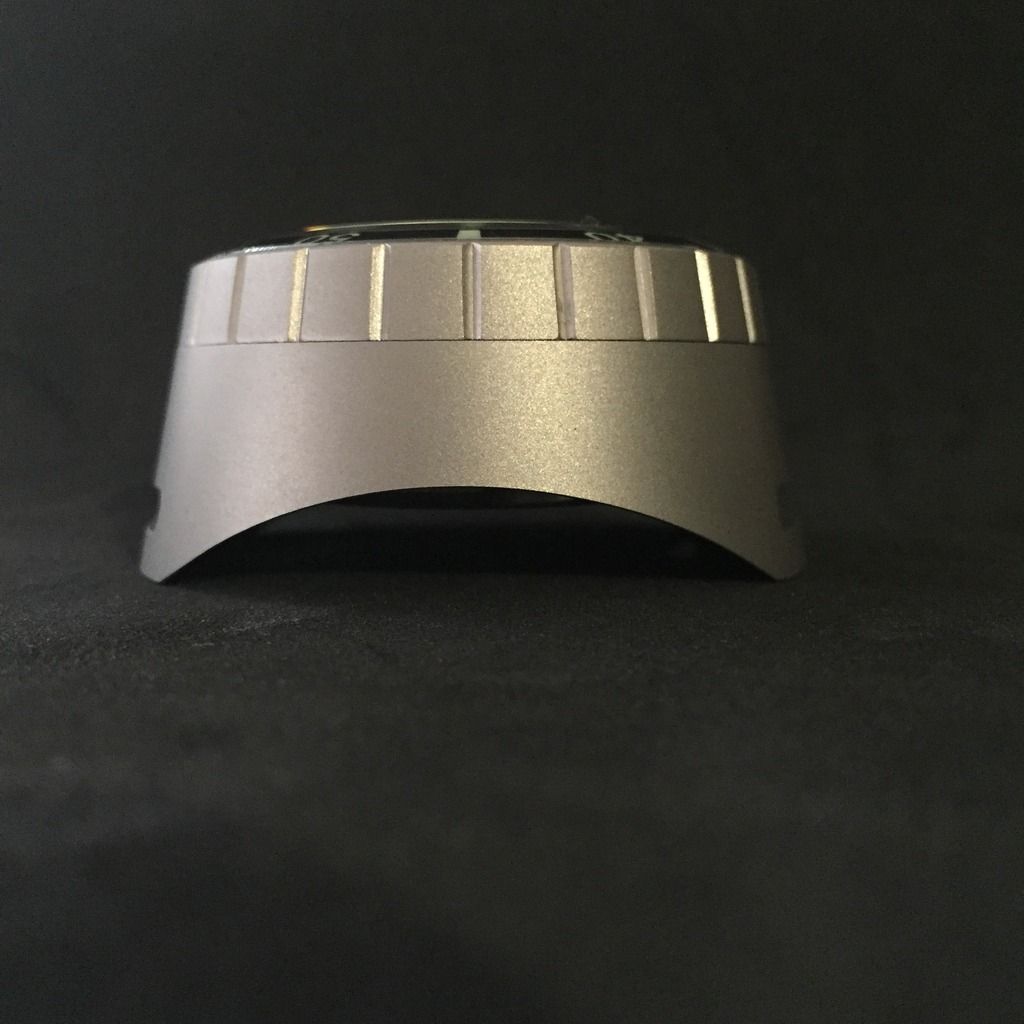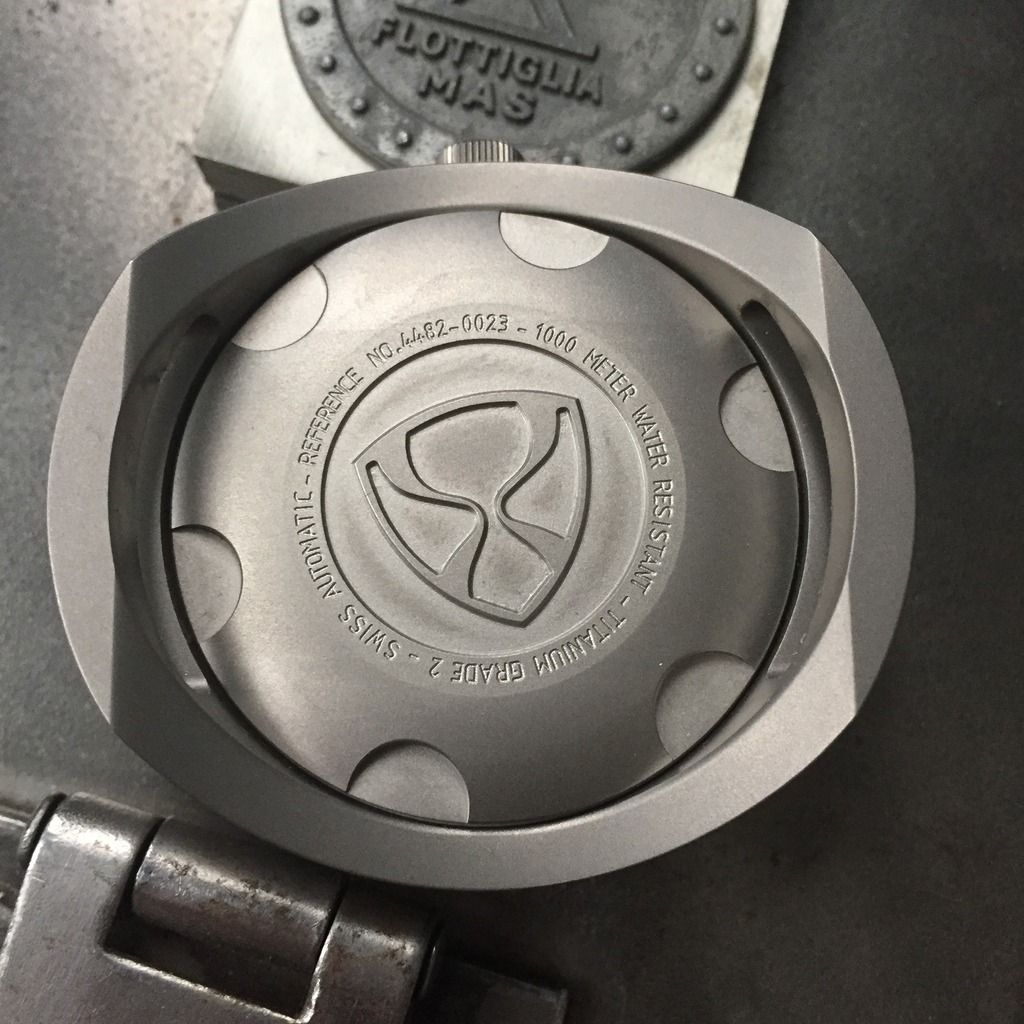 Dial – (10/10)
Besides the case and overall design this is truly where the Rock shines. Based on Facebook updates, Stephan and his crew accepted no shortcuts or imperfections in this department. It is intricate yet simple with a stunning 3D design that will not disappoint. What I appreciate most is that they did not impose a huge gaudy namesake on the dial. It is a simple, clean Stuckx logo void of any text. Nothing worse that feeling like you're a mobile billboard for some of these watchmakers.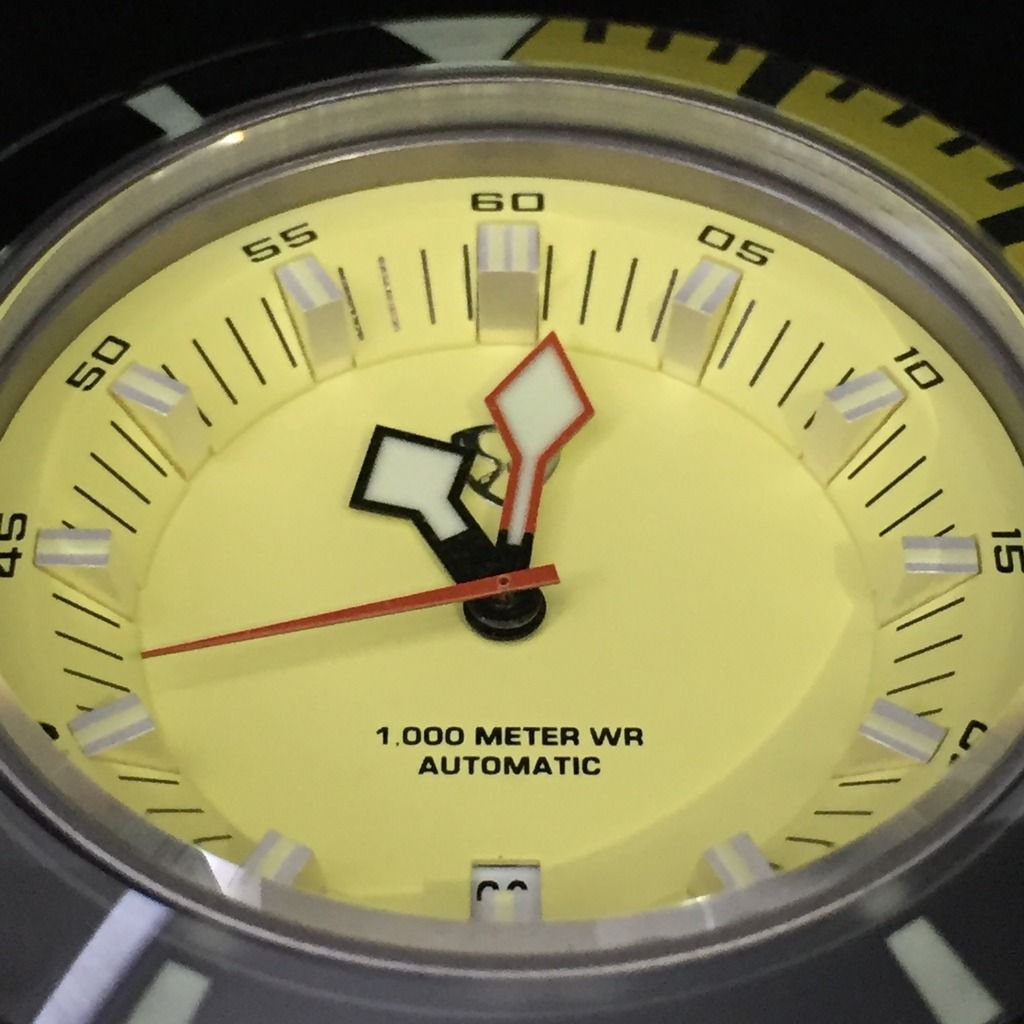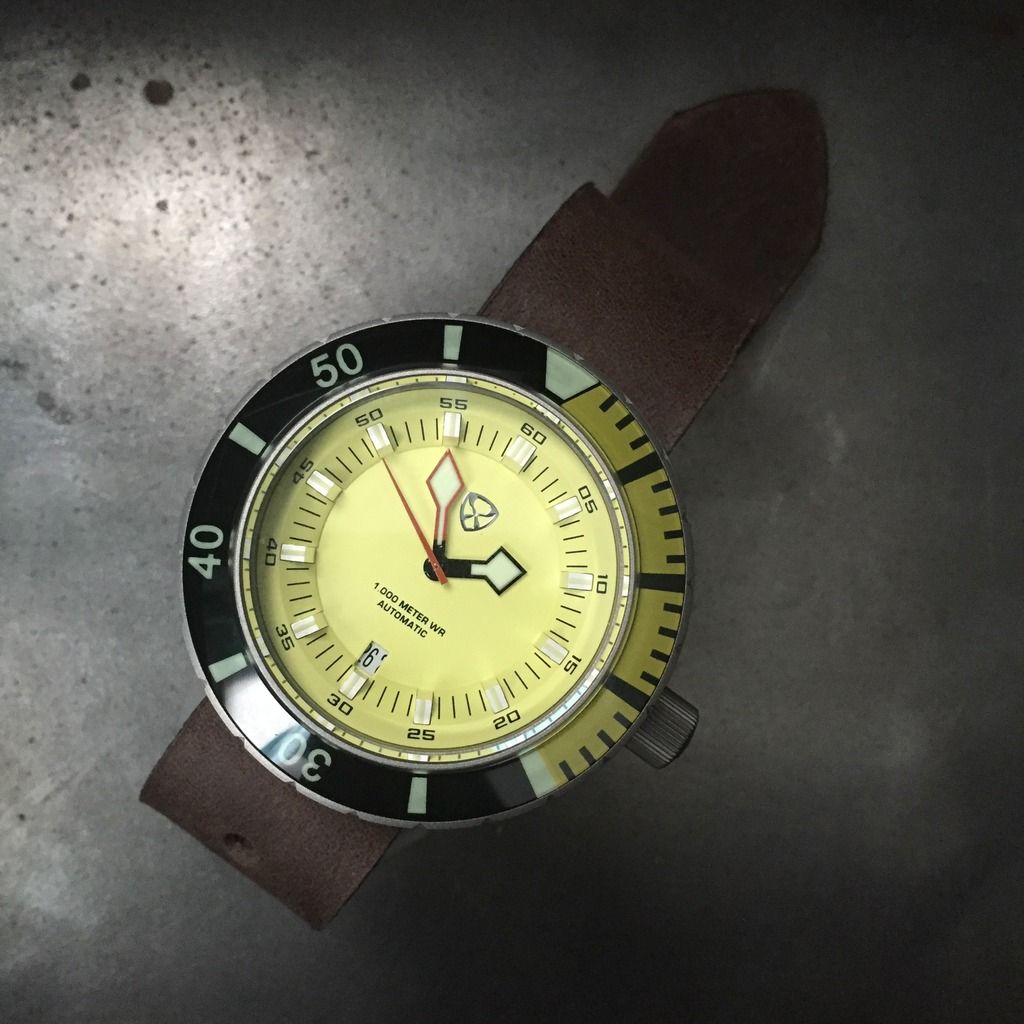 Lume – (10/10)
As far as the lume goes, they don't disappoint in this area. Brilliant C3 Luminova makes the dial and bezel shine, the hands literally look like they are lightsabres imposing their power onto the dial to make themselves standout like a Vegas billboard. They even found a way to slap some lume under the bezel between 12 & 4. While understandably not as bright as the indices or bezel markers, it is a nice touch that shows how much effort they put into this piece.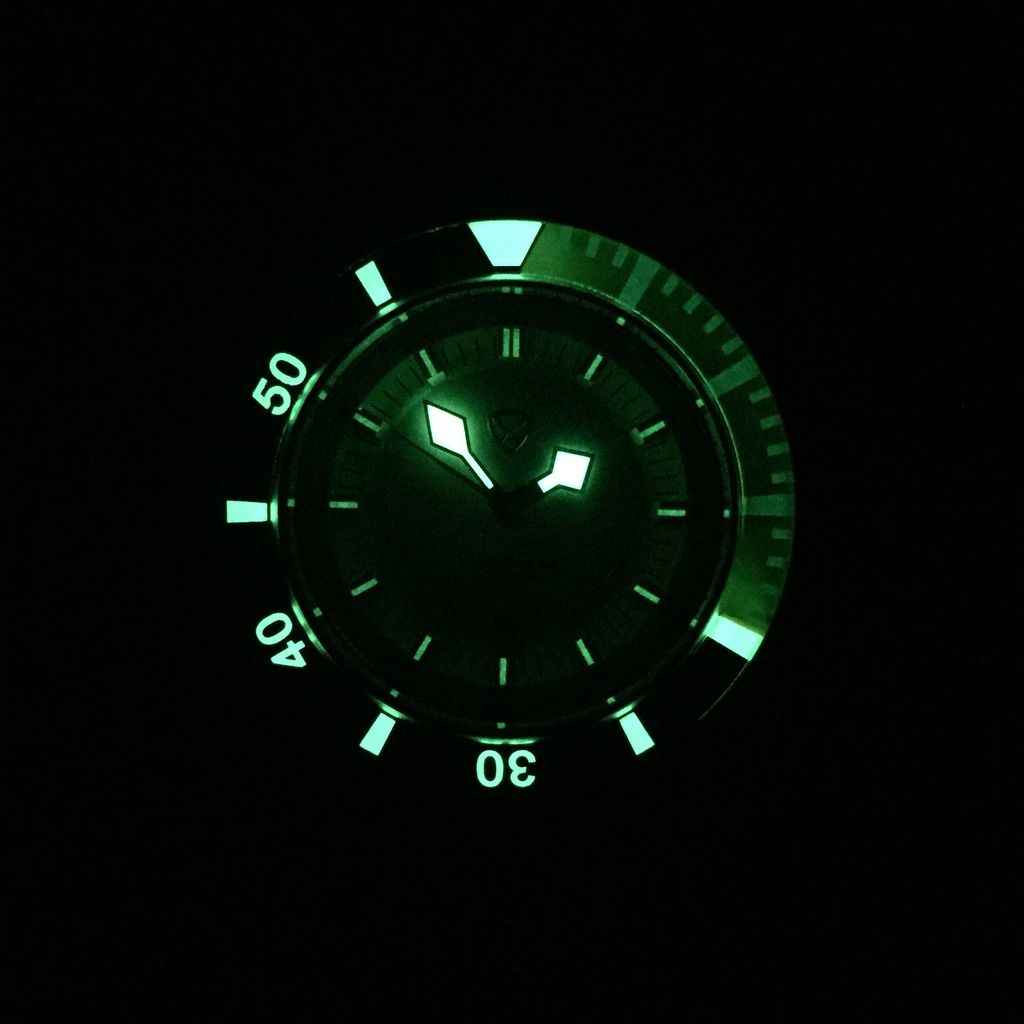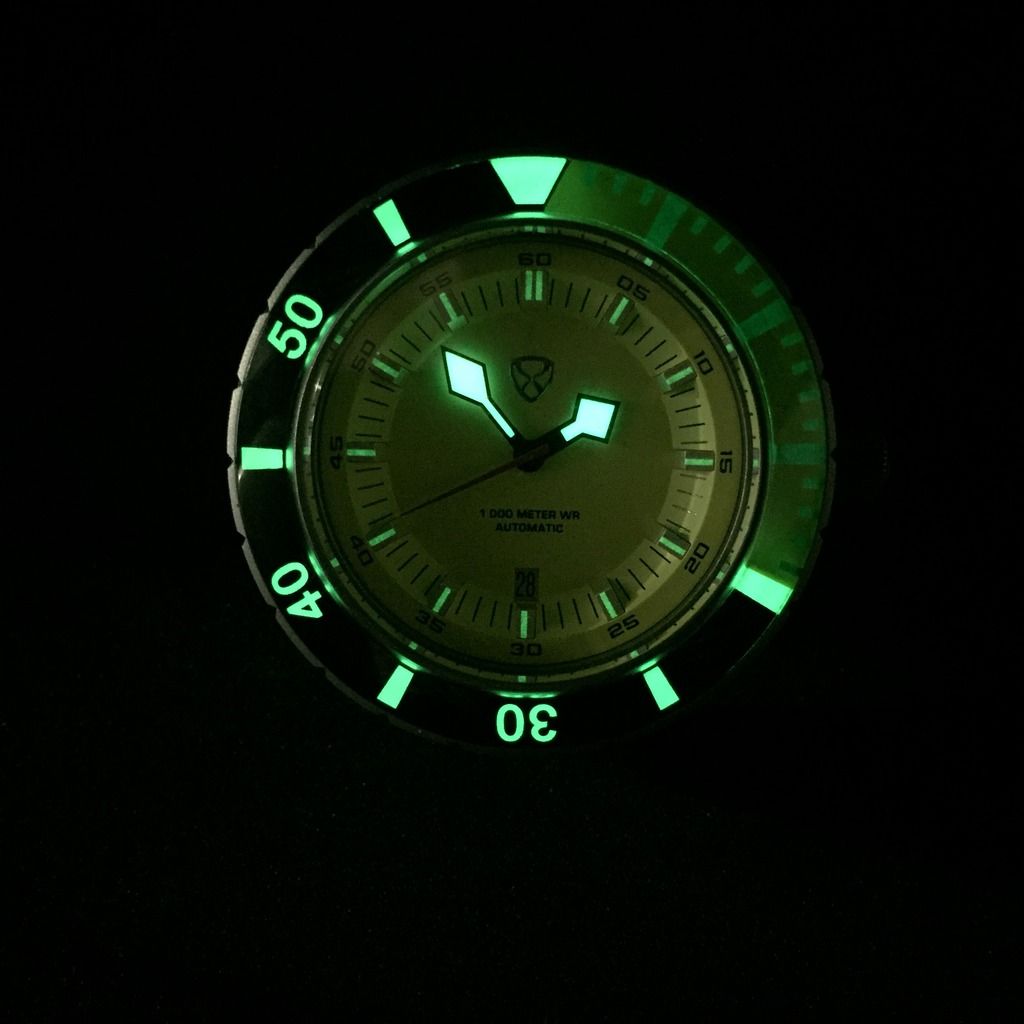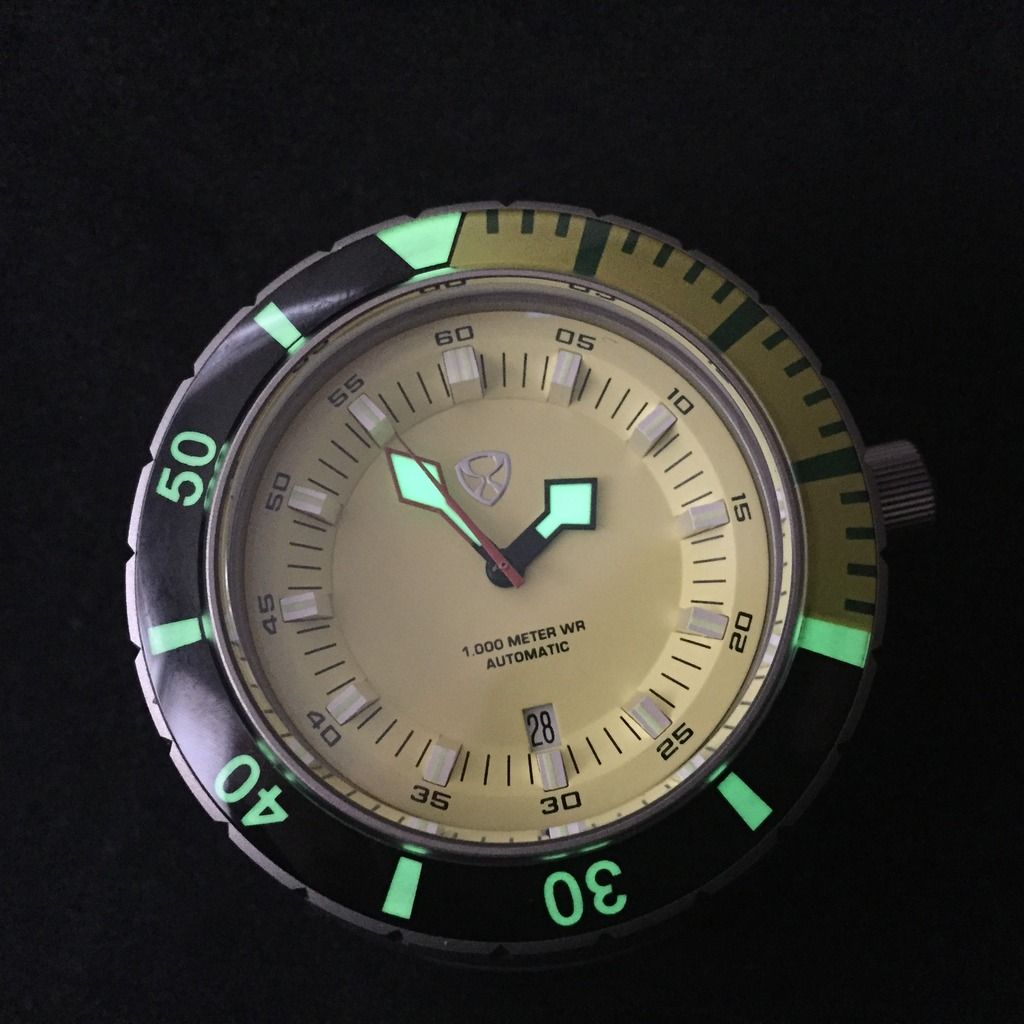 Bezel – (9/10)
While I would have preferred a nice matte bezel to match the whole package of the blasted case and matte dial, the move to go sapphire was solid. When Stuckx decided to move to the upgraded Sapphire bezel I immediately cringed when I saw the pics. I really do not like anything glossy on my watches, I find it cheapens the appearance. However, the sheen of the sapphire, while glossy, really only shows in bright light making for a smashing overall appearance. Bezel has smooth rotation and lines up nicely at 12.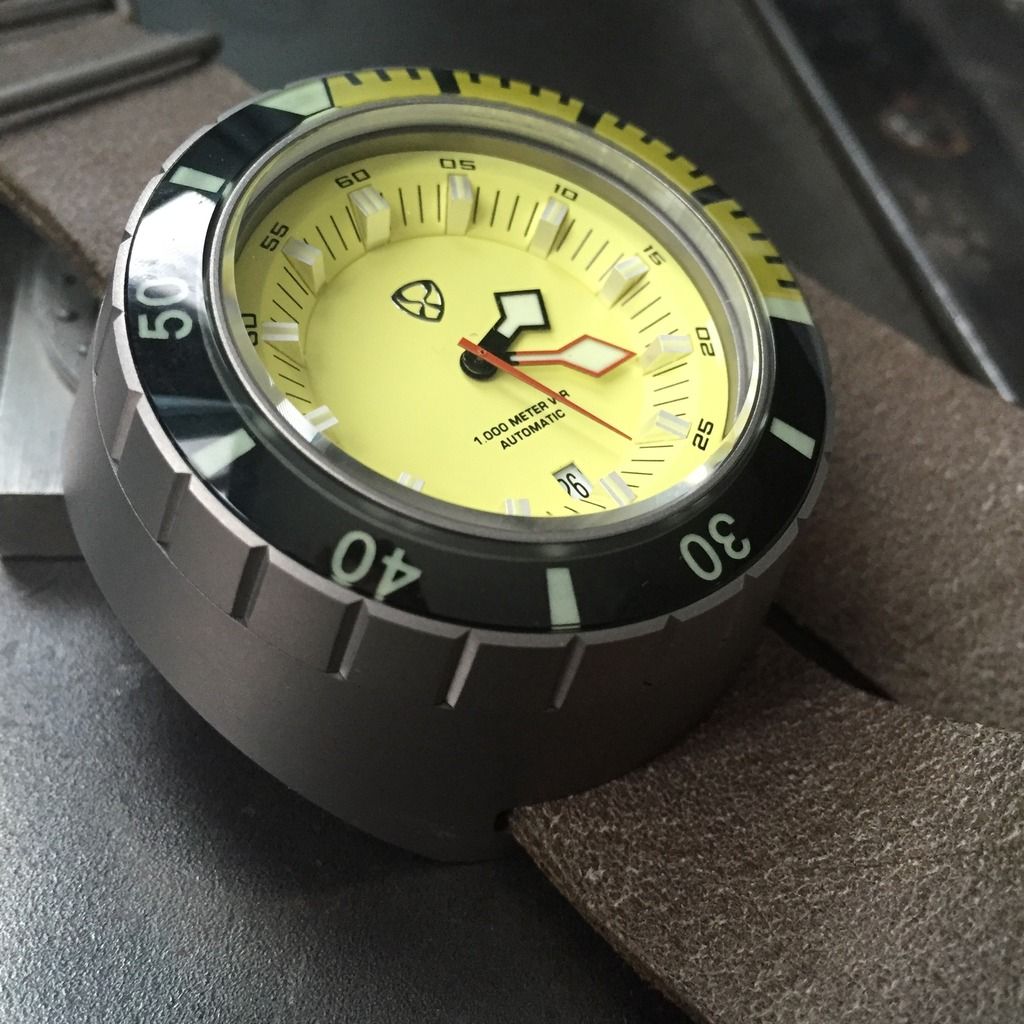 Strap – (7/10)
I really don't think any watchmaker can win in this department. There is no one utopian strap or strap system for everyone. In fact when I look at the options Stuckx faced, I think they did ok. Trying to decide between 20mm, 22mm, 24mm, fixed or open lugs and then the choice of rubber, nylon, leather combined with Nato, RAF, Zulu, 2pc standard.
The Stuckx strap is soft but sturdy, definitely comfy on the wrist with enough holes to adjust nicely but does feel somewhat cheap. You can tell they put care and effort into designing the straps aesthetics from the stitching colour matched to the respective watch down to the nicely stamped Stuckx logo. Thickness is perfect for comfort and to avoid bulkiness on the wrist. However, the one area that was a real swing and miss for me was the polished hardware against a blasted case. I know it's a minor detail but imo strap hardware should always match or compliment the case. I do understand economies of scale for the boutique makers result in them having to make these types of decisions. The aftermarket for 24mm Nato/RAF, Zulu straps is somewhat limited in terms of selection compared to the 20mm, 22mm availability. That being said I applaud Stuckx decision to go with the beefier 24mm as opposed to the industry common 20 or 22mm. There is nothing worse than a nice beefy timepiece that is complimented with a dinky little girly 20mm strap. Lastly, while Stuckx did offer a nylon option for an additional fee, I would have preferred to have the choice between leather or nylon or ideally a rubber strap. In my opinion a dive watch should always come with rubber or nylon. I want to be able to jump in the water as soon as I open the package. I love leather on my divers but only when I am wearing it around casually.
Bottom line I don't know that there was a perfect strap/lug option. Everyone has different preferences and I'm happy they stuck with an outside the box design to keep this a very unique piece.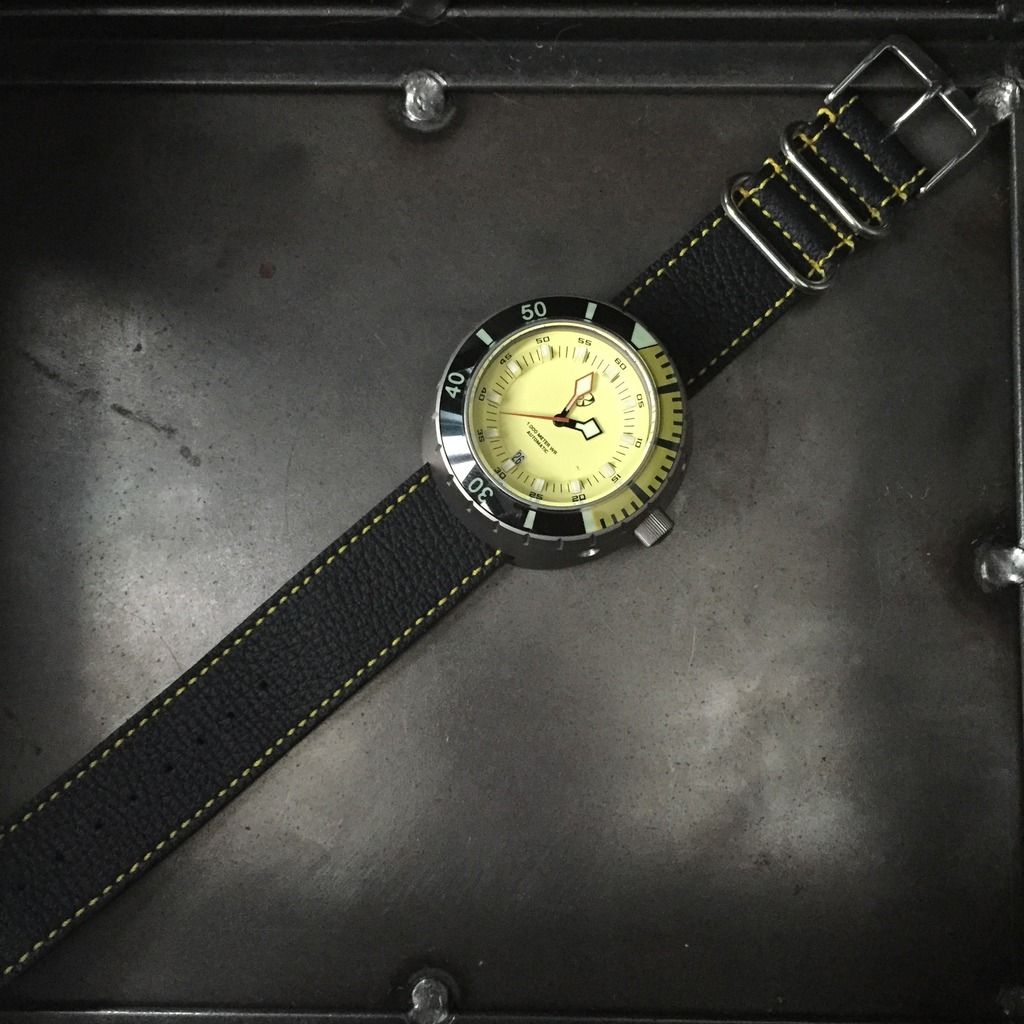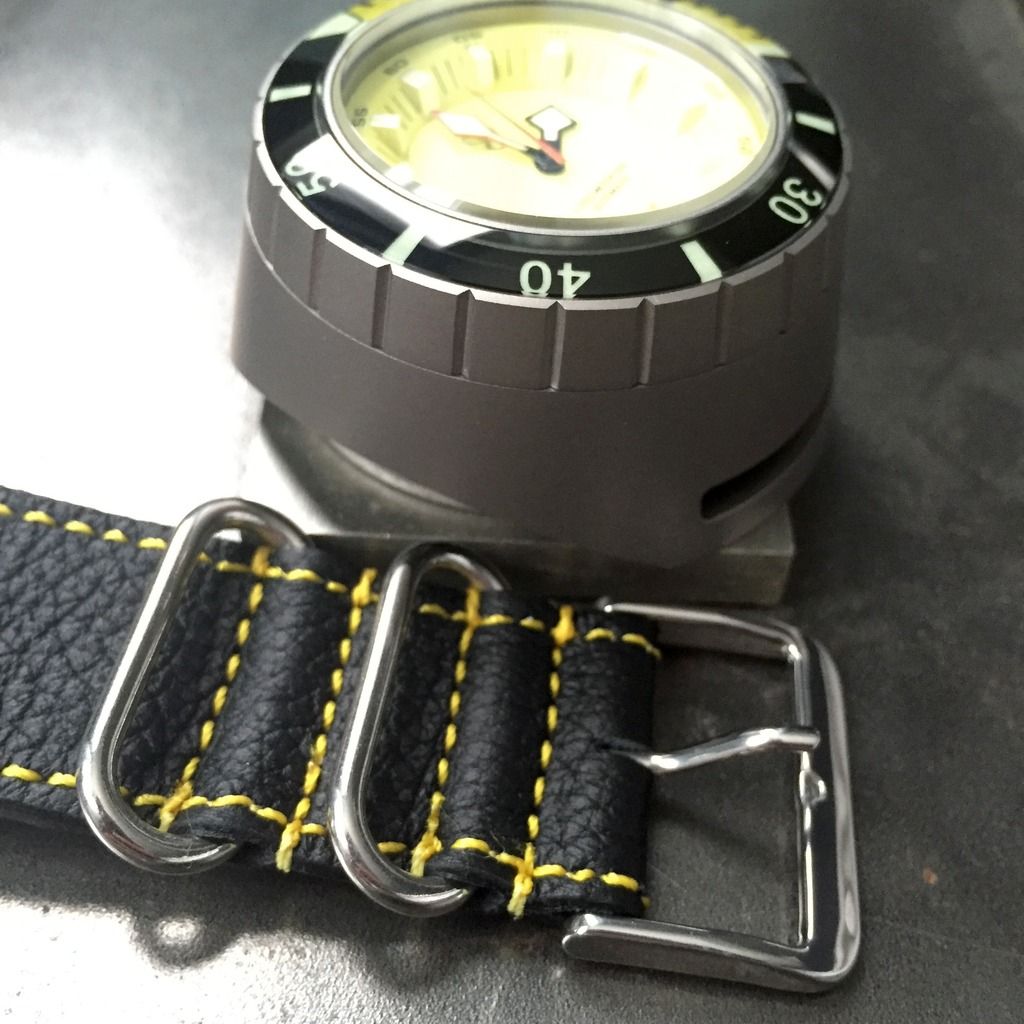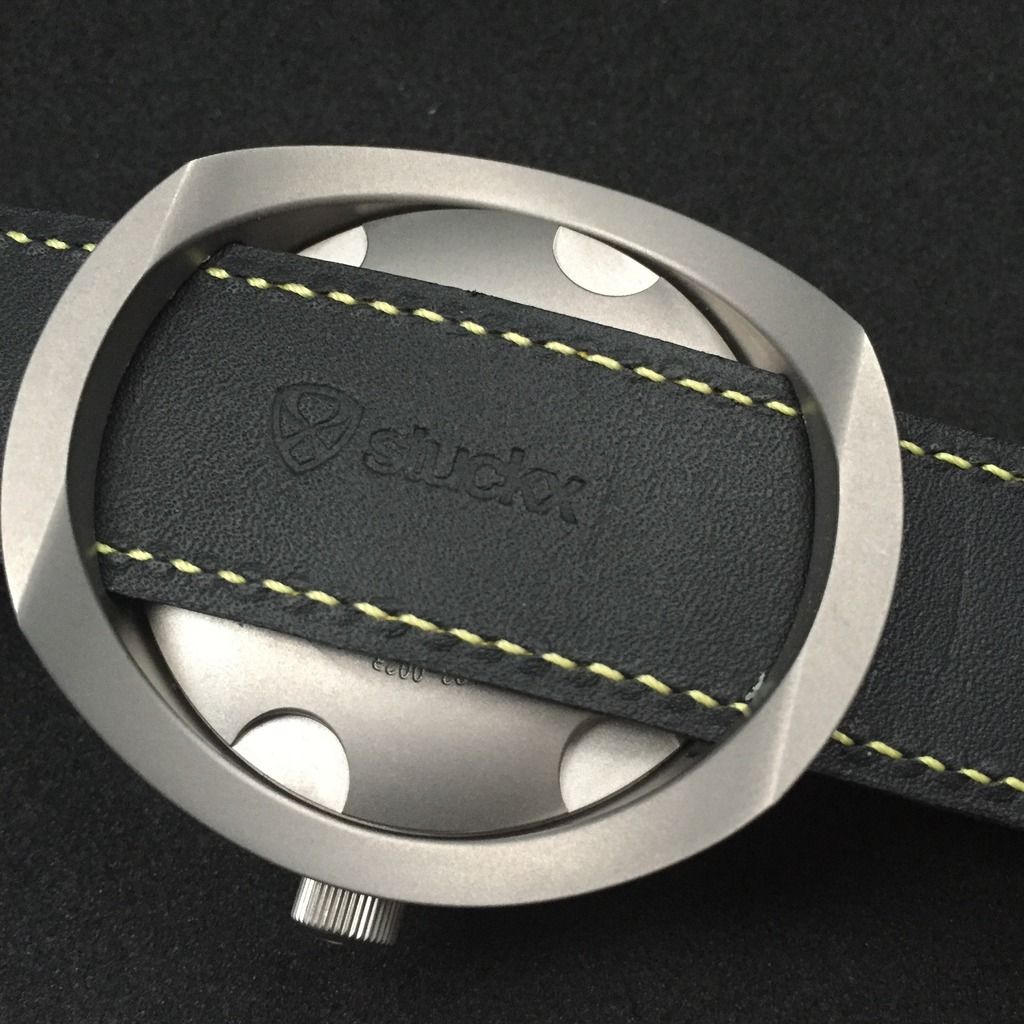 Packaging/Presentation – (9/10)
Very nicely designed with some thoughtful touches. A convenience flap on the front makes it easy to remove the watchbox from the outer carton. The warranty card is tucked into the lid, nice cushion to hold the watch in place. Lift up the top panel to find a parts bin for additional straps, buckles and tools.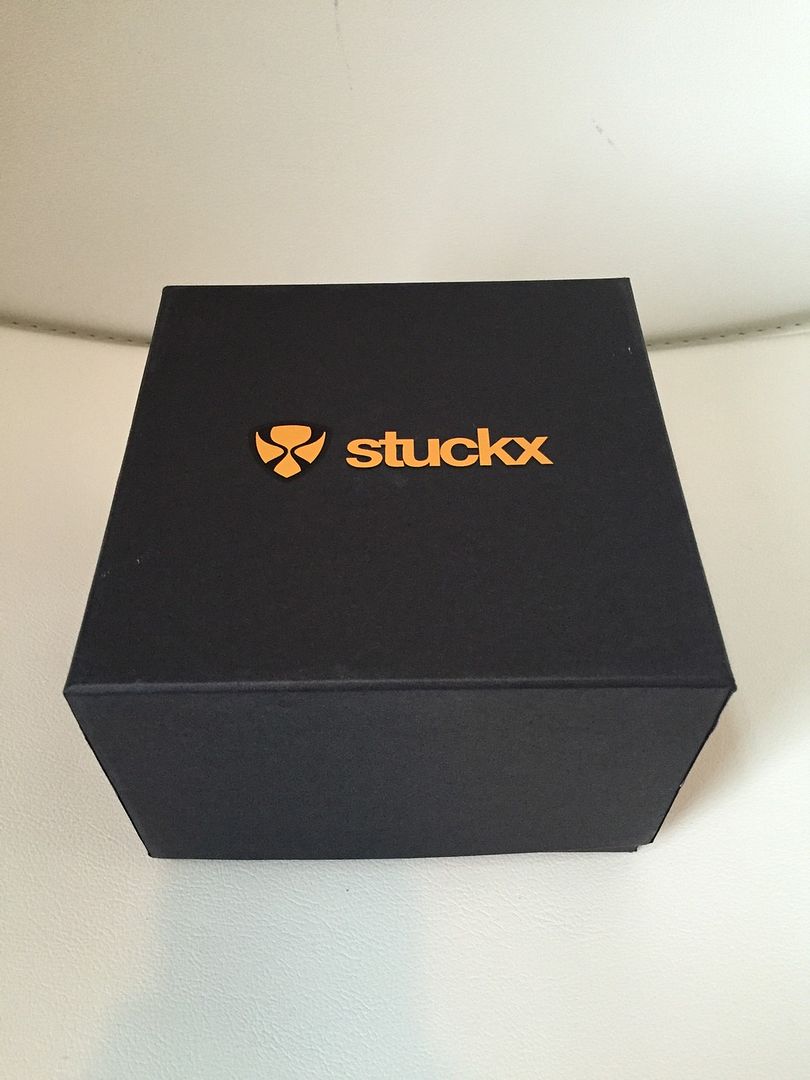 Service – (10/10)
At the time of this writing I have not experienced after-sales service. However, the pre-sales has been nothing short of top-notch. Stuckx does not use the traditional email communication to keep customers informed, bur rather chose to keep us posted thru Facebook. I have never experienced this style of customer updates but it was fantastic. It allowed customers to post pictures as they received watches, questions to be asked and answered and my inbox to be less clogged. One thing for sure is that Stephan busted his balls getting these orders out before Christmas and he was successful. Mine was delivered at 10am Christmas Eve morning. More impressive is that shortly after I received my shipping notification, Stephan sent me a personal email informing me that the alternative strap I ordered with my watch would be follow via regular mail as he shipped the watches from a location other than the shop and only had the stock colour on hand. That's how you keep customers people. Thanks Stephan!
Bottom Line - (9/10)
A standing ovation please. A fresh new boutique watch company that comes from blood, sweat and tears. A stellar "outside of the box" design and features give customers a one of a kind timepiece that stands up and demands attention on the wrist.
Pros –
24mm lug width
Creative "out of the box" design
Gorgeous fit/finish
Stunning presence on the wrist
Comfortable for a daily wearer
Company communication
Cons –
Polished strap hardware
Should come with choice of leather or nylon
Faux wrist curvature look
Specs (as per Stuckx website)
- Titanium grade 2 lug-less case in blasted finish
- Lug-to-lug 52mm
- 44.8 mm diameter at the top
- 21mm high from case back to sapphire top
- 1000m Water resistance
- Swiss ETA 2824 automatic movement
- C3 Luminova on hands & indices
- Sapphire bezel insert with C3 Luminova markers underneath
- 6mm thick sapphire crystal with AR coating (inside)
- 4mm thick screw-in type case back
- 120 clicks uni-directional bezel
- Leather Zulu/Nato up to 3 mm thickness will fit
- Watch comes in a luxury watch box
- 24 Month warranty
Had a little fun making up some new straps for casual wear. I thought the yellow would prove difficult, but some of the extreme contrasts actually work.