President Tranny
Posts: 44066
Joined: Fri Mar 12, 2010 8:25 am
Name: HeadDIK
Location: Colorado Springs



Greg you are crazy.
Funky buses for sure. Way to much cash for this dude.
---
Posts: 1272
Joined: Fri Dec 09, 2011 11:16 pm
Name: Carl
Location: Fremantle, Western Australia (GMT +8)
Are they really the same vehicles?? Looks like the wheel-base and several other things are different.
---
---
So cool
Sent from my SM-G965U using Tapatalk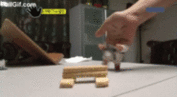 ---
Frequent bumper of posts
Posts: 1270
Joined: Sat May 28, 2016 8:02 pm
Name: Alex
Location: Montreal, Canada
Contact:
Walmart parking lot
TANTAKIAN WATCHES

---
Big boy
Sent from my SM-G965U using Tapatalk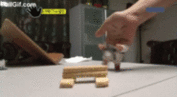 ---
---
Who is online
Users browsing this forum: No registered users and 5 guests