I'm falling in love with these UHF Watches. Here's my
latest during and after tonight's run....
The yellow outlines around the markers are much more
subtle than in the manufacturer's renderings.
Highly legible in the dark tonight with a great strap and
clasp.
Hope you enjoy.
Kurt
During our run...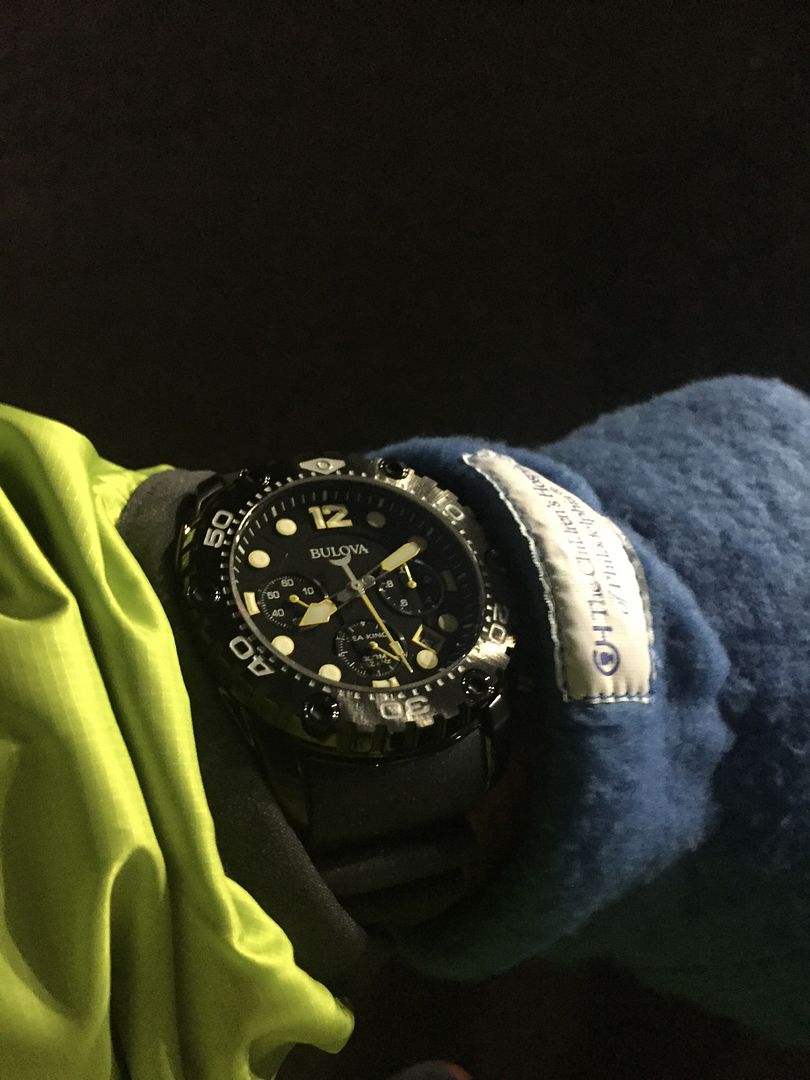 Once Back Home ...