---
Something about it just doesn't work for me
---
Posts: 1704
Joined: Sat Feb 20, 2010 9:31 am
Name: Greg
Location: when you find out, tell me
Seen those around for a while. I know the tuna is popular but never really grabbed me..
Greg
---
This is really, really terrible looking. Just get a Tuna.
"It's such a fine line between stupid, and clever."
David St. Hubbins
---
Unabomber impersonator
Posts: 8119
Joined: Tue Dec 01, 2009 1:13 pm
Name: Trevor
Location: Monterey Bay Area
bought a couple cool bracelet from uncle but don't think I need a Seiko to be modded to another Seiko!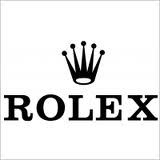 Trevor
---
Who is online
Users browsing this forum: Steve O. and 21 guests