---
Posts: 554
Joined: Fri Feb 03, 2017 8:17 pm
Name: Aaron Shapiro
Location: Nashville, TN
Contact:
That.... seems optimistic.


Sent from my iPhone using Tapatalk
---
8 transactions. Yeah, that will happen.
---
---
Doesn't surprise me he's from my side of town
Many will register, few will last

---
So, I should not bid on that? Some guy in the other forum told me to go for it.

---
Posts: 5079
Joined: Thu Dec 03, 2009 4:55 pm
Name: Gary
Location: Los Angeles, CA. USA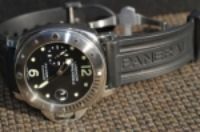 Among Addictions…None is like the "Watchaholic" - Gary
---
Lots of optimism on ebay these days.
---