Je n'ais pas de mots, mon ami
VR/
Paul

NEVER SETTLE!
---
Grand-père
Posts: 27799
Joined: Tue Apr 27, 2010 6:07 am
Name: Brice
Location: FlipVille, SC
Guys
Thank you again for all the nice comments, emails and PMs of support and prayers. The last few days post the funeral have been rough. Friday, after it sort of slowed down (less calls, less paperwork for funeral home, cemetery, hospice, less financial stuff ...) I started seeing a sadness, not the tear kind, in my wife's eyes and I can feel it all around me. I'm staying home a few more days to be close to My wife and help with grandkids. But I need to go back to work soon and we need to try to resume a "normal" life for our kids, Jon, the babes and ourselves. We took Raven and Zoe to our traditional xmas tree farm outting. We took two of our grand kids to the playground. I admit I dread going back to work and having to answer questions, go over everything again... but I need to face it sooner and later. I also hate that I won't be with my wife all day. But I also know she is strong and we both know Ember was called back by God, she was a temporary gift to us and she is now in Heaven and has a healthy body. She walks on her own, breathes on her own and she is smiling. No more pain no more disease.
We are sad because we miss her and seeing her go through what she did us was really hard.

I want to thank you all again for the support and the generous donations to the gofundme campaign for Jon and the kids. We are all very grateful. Also thanks to all those of you who spread the world and posted the link on their site, FB or IG feed.

Brice.
Merde Alors! Et Vive Les Francais!

---
I know those feelings first hand. Talking about it, while uncomfortable at first, is very therapeutic. People are asking because they care for you and listening is one thing they can offer. The emotions will be up and down for a long time and the first few years of holidays suck. We used the first few years of holidays as a time to celebrate their life and talk about what we missed. As the family healed emotionally, we started just enjoying the holiday for its primary purpose again, although I still use the time for prayer 28 years later.

God bless you and your family.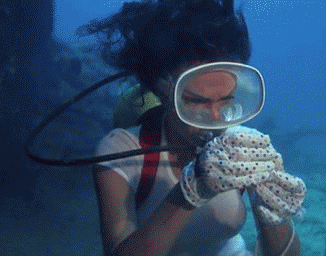 ---
My deepest and sincerest condolences, may Ember rest in heaven...and may she be the angel that watches over you and your family.
---