Recently the WW2 era " flieger" style watches have caught my eye. If my budget were higher I would snag an IWC or Glashutte Original, but alas it is not. That being said it appears the two games in town ( for my budget (+\- $1000)are Laco and Stowa...
I like the idea of them being in the original five, and they appear to be close to the original. I have never put my mits on either brand and wonder if one would be more appealing then the other. Surely some of you guys have handled or owned these. Could you give me your thoughts on quality/ durability/ wearability.
Here's a couple of pics.
Laco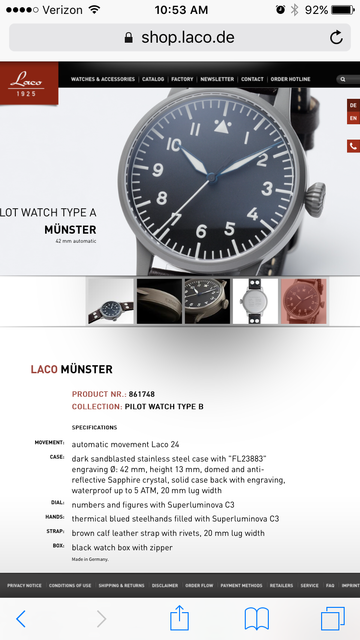 Stowa