Thought this might be of interest to some here (river rat!). I got in a Glycine Airman No. 1 for a review I'm writing. This one is a near 1:1 re-issue of Glycine's 1950s Airman, with a 36mm case, acrylic crystal and high polish case. Not sure I could get used to wearing 36mm long term but I have to hand it to Glycine for going full on retro. This one is the "GMT" version with standard 12-hour timekeeping via the main hands and a thin 24-hour hand, with which you can track two additional time zones on the dial and locking rotating bezel. They do also make a "purist" version with a single 24-hour time display with which you can then track two time zones.
Some photos (pardon the pubes, er... cat hair):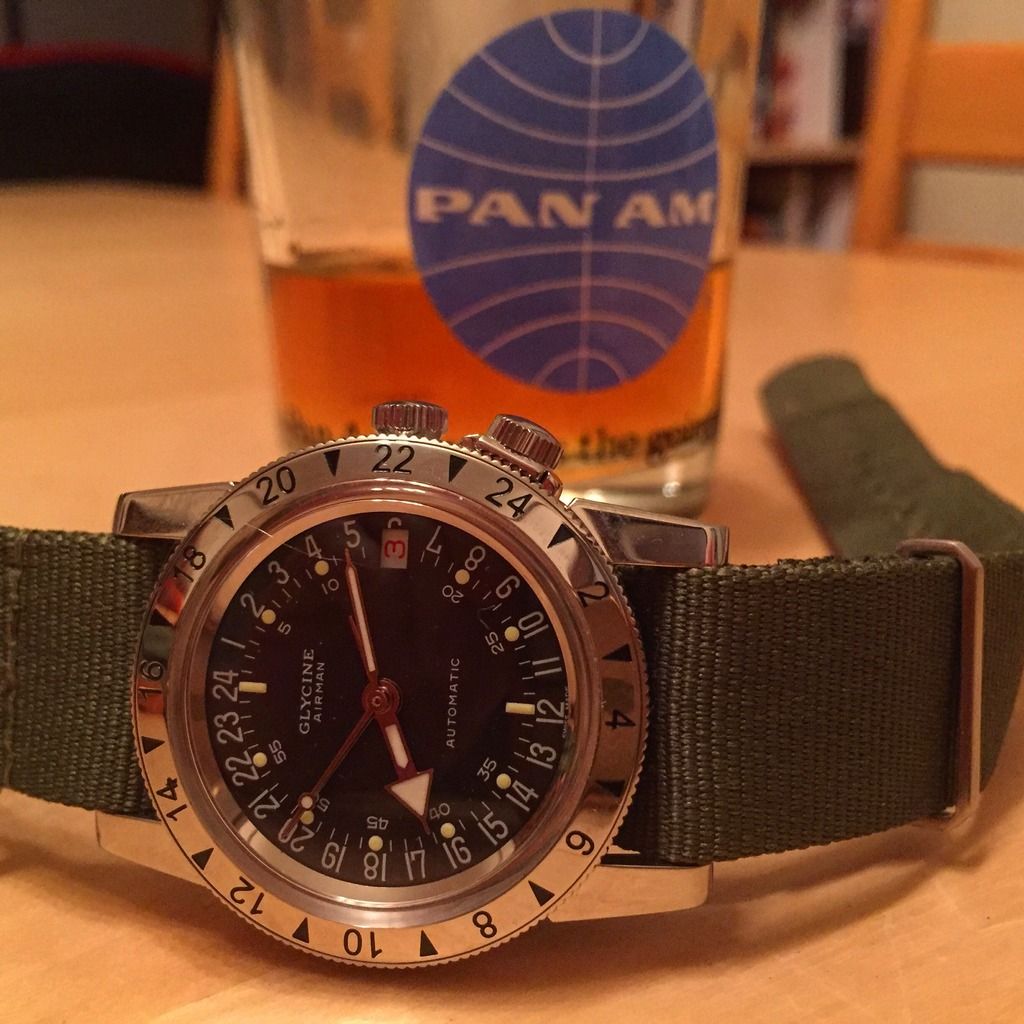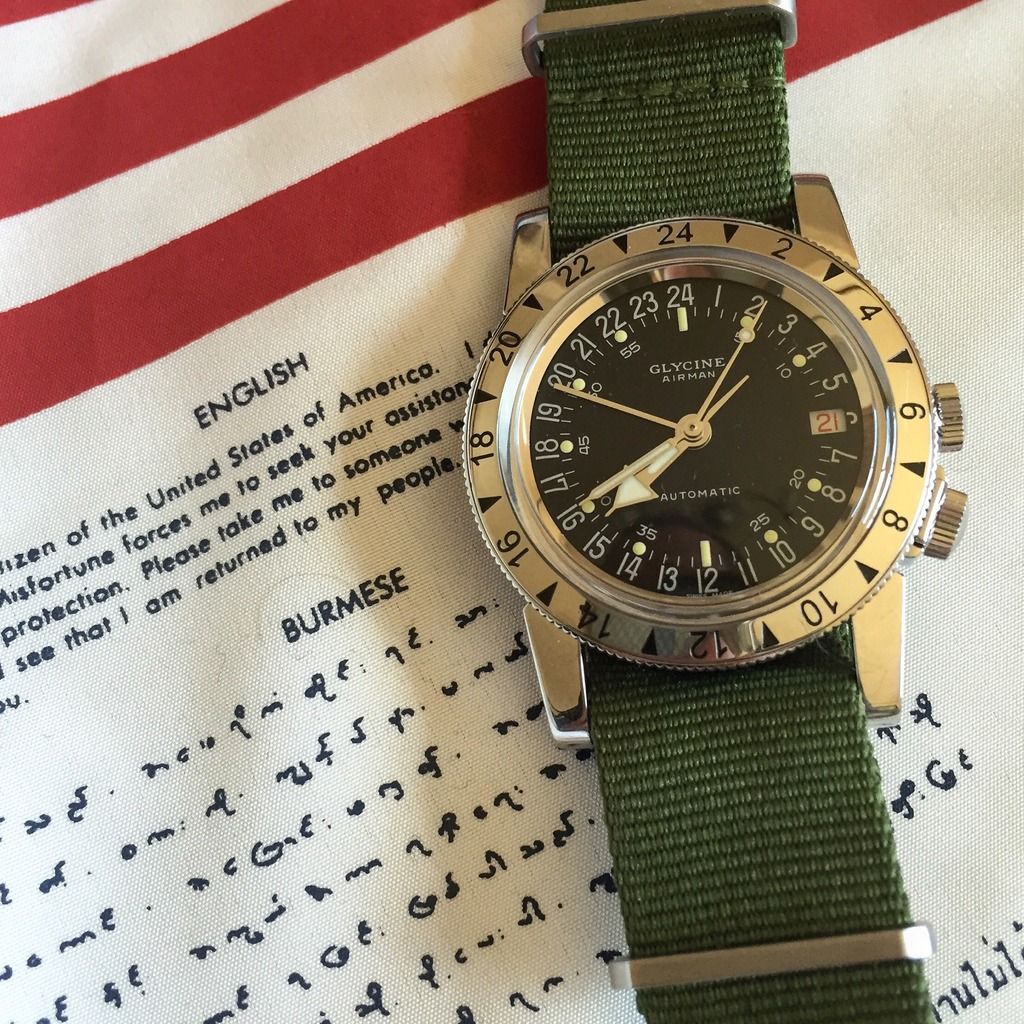 I'll be writing this one up for Hodinkee in a few weeks.