So, yesterday while Chase (the owner/founder/etc) of Oak & Oscar was in Texas while spending some time with his wife's family, we were able to sneak away and spend some time talking watches and particularly diving into his first creation - the Burnham. I was among the first group of buyers to jump on board once the watch was announced - a lot of the reason being supporting someone like Chase on his new endeavor, but also because I just liked the watch, period. Regardless of how many great photos of the watch are floating around Instagram, it's still not the same as holding it in your own hands, seeing it with your own eyes, and strapping it to your wrist.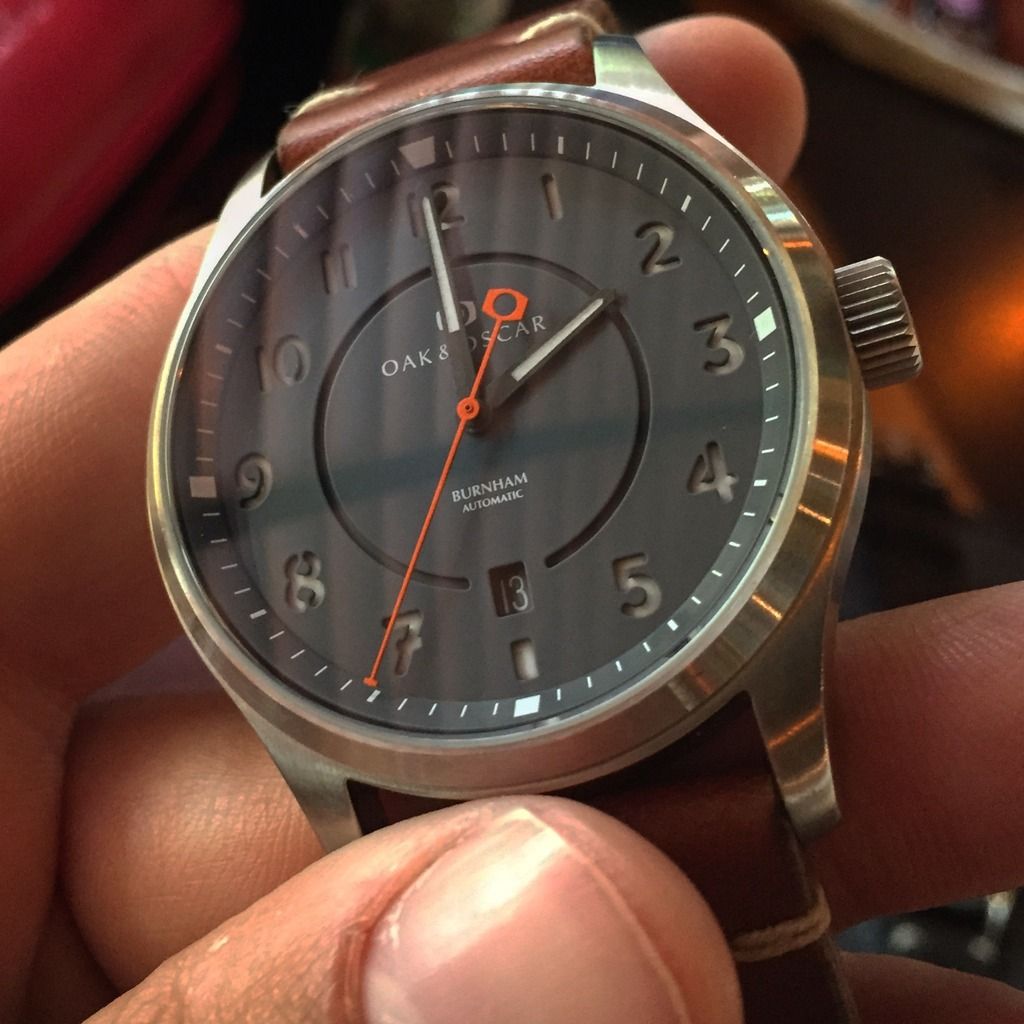 All the little details and nuances of the watch drew me in from the begging - the sandwich dial with unique numerals, the matching date wheel (on a grey dial watch) and the perfect modern proportions. The size at 42mm with 22mm lug width it really the sweet spot for my wrist and it fits wonderfully on the wrist. The horween leather strap is one of the most comfortable I've ever worn and it being non-tapered it helps balance the watch perfectly. It's also great on the one off navy with orange stitching Zulu strap it also comes with.
I already have a couple other cool straps from Art and Drew that I know will look good on it also

I didn't get a good shot of the leather watch roll that comes with it but trust me - there may be done in the market that are hundreds and hundreds of dollars but none are done as nicely and thoughtfully as this one - different size slots, strap and tool slots, completely tweed lined, staggered slots on opposite sides - just like everything Chase has done, so many little things that go above and beyond.
Ultimately, it's not every day you get to hang out with the man behind the brand and to top it off, get to try out ALL THREE prototype watches and get to pick the brain that made the decisions into every single detail that went into producing a new watch. Definitely a first for me. After yesterday, I feel I definitely made the right decision in putting my money where my mouth is and supporting Chase and what Oak & Oscar stands for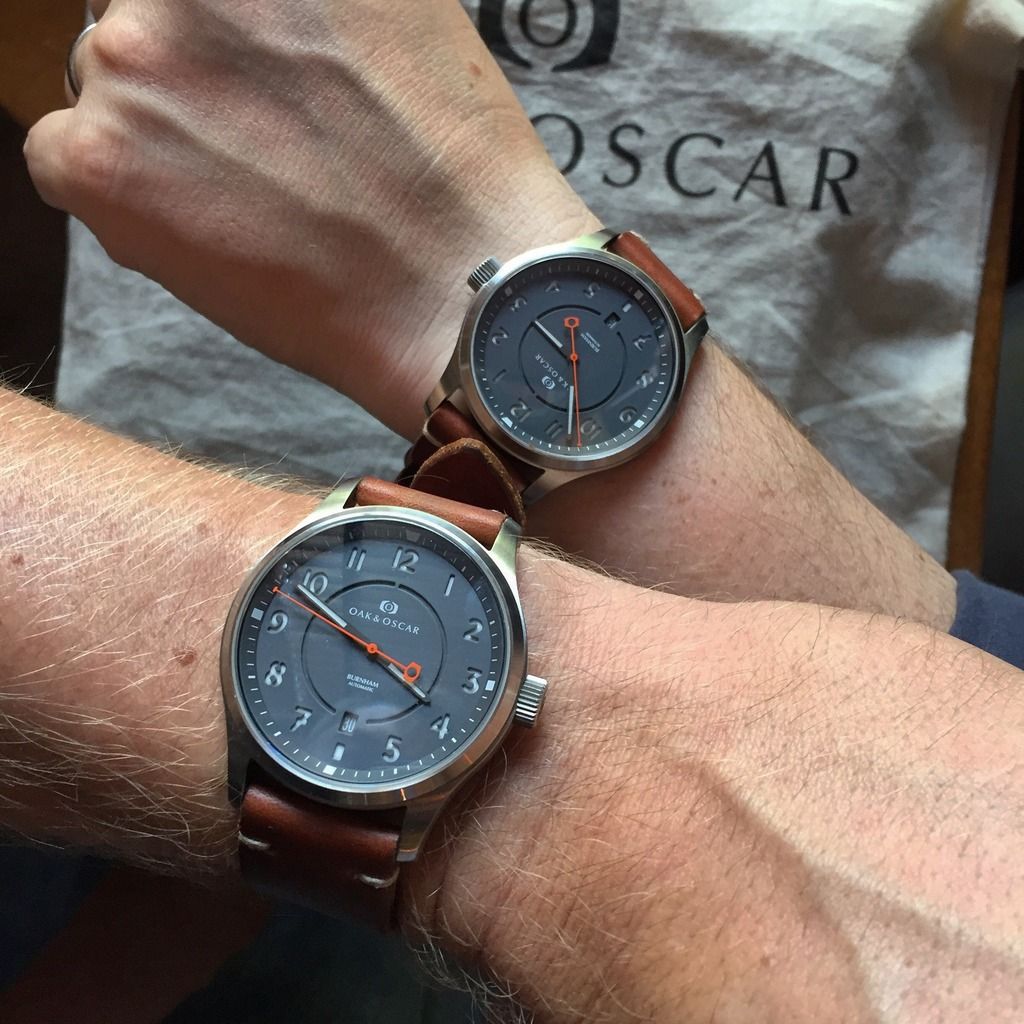 BZ