Here are a few renderings of my next project, the Karlskrona Baltic Shield. This watch will have a carbon fiber dial, utilize a Seiko NH35 hacking movement and will have a domed sapphire crystal. I am also designing a yellow dial version.
I may add a yellow seconds hand as well.
Please let me know which hand style you like best of these 3 options: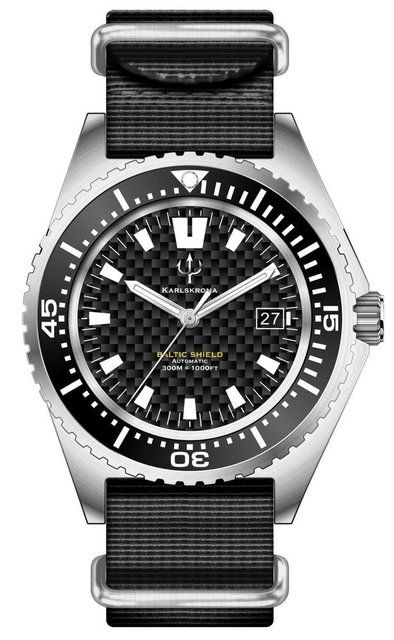 Thank you all for chiming in!

Best,
Todd @ Bradystraps
Karlskrona Watch Company