I was contacted by a member today who somehow heard through the grapevine that I had purchased this Kobold SMG:
http://www.ebay.com/itm/KOBOLD-SMG-1-Wa ... 3a80ca01a4
Well, I wasn't planning on posting about it, but to save the dissatisfaction and return shipping that I suffered, here you go.
Let me start by saying I am anal retentive when it comes to watches. Having said that, I am reasonable when it comes to value. If a watch is $500-1000, I am not going to be as critical as a watch that is $2500, or one with a retail of $5500.
I bought this watch because it seemed like a great deal. Hell, a 3 week old SMG for less then $2500..sign me up. I figured even if I didn't bond with it, I could easily flip it for a few hundred profit...not so fast.
When all watches arrive, the first thing I check is bezel action. This one had the worst bezel action of any watch I've owned. It was so loose I could practically flick it and watch it turn. It had over a second of play. Not a good start.
Then I put the watch on my wrist. As I did so, I noticed that something was off. I looked closely at the bracelet and end links and noticed that the bracelet was actually rubbing against the case..not just a little rubbing - enough to remove small indents of metal on the case and also made corresponding grooves into the bracelet.
At this point, I also noticed that one of the end links were firm and the other flexed back and forth about 1mm.like what you'd see in a watch with the wrong springbars.
Then I checked the crown. The crown only turned apx 1 full turn. I realize that Kobold would probably state this is normal, but considering most of my Kobolds get 3-4 turns, I think they "should" get 3-4 turns, but crappy quality control "allows" for 1 full turn.
I finally started thinking maybe I was being overly critical. I went ahead and removed the bracelet to see how it would work on zuli. At this point I removed the end links and my disappointment grew to rage. One endlink came right out when the screwbar came out (on the side that had 1mm play), but the other endlink was stuck. I actually had to use a small rubber mallet to knock out that endlink, and at that point I noticed why the endlink didn't have play and was tough to remove..the screwbar was totally warped.
In addition to this, the endlinks looked like shit. A 5 yr old with some sand paper could've finished them better than they were.
Needless to say, the watch was boxed up and returned. I mentioned all the issues to the seller, who then relisted it and omitted them in his listing

I am a fan of Kobold watches, but this watch was a shit show. I realize it wasn't new, but it was only 3 weeks old when I received it. The previous owner paid around $4000 for it. Most WIS's would've been pissed at any price-point, but at a Rolex price-point MSRP this was just a joke. The watch wasn't worth more than $500-1000 imo. Since pics speak louder then words..here are some. Buy with caution. You've all been warned.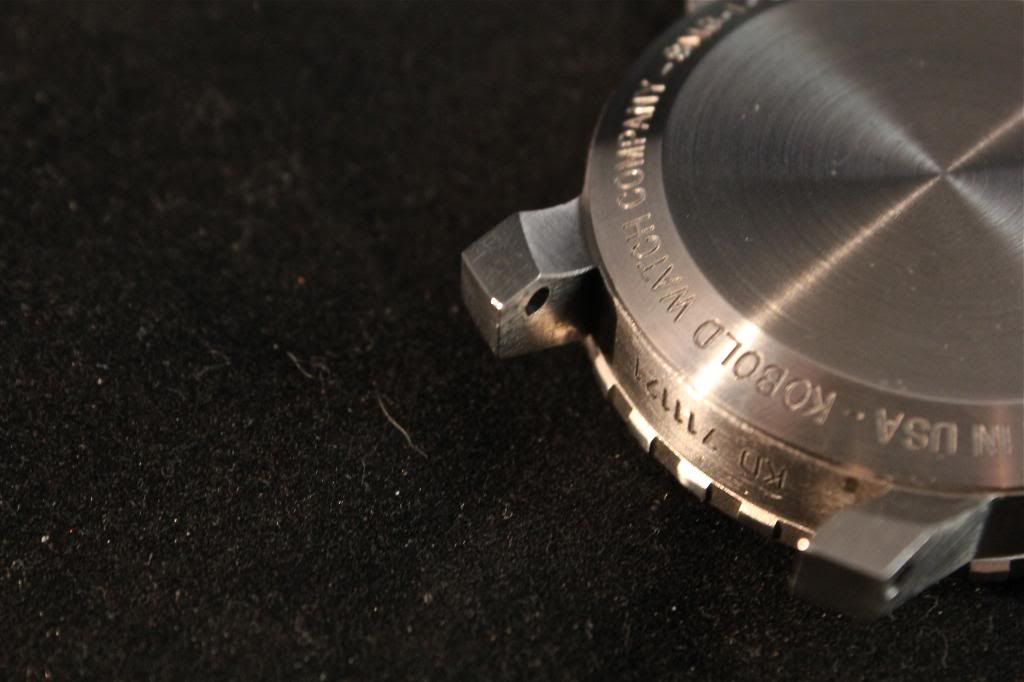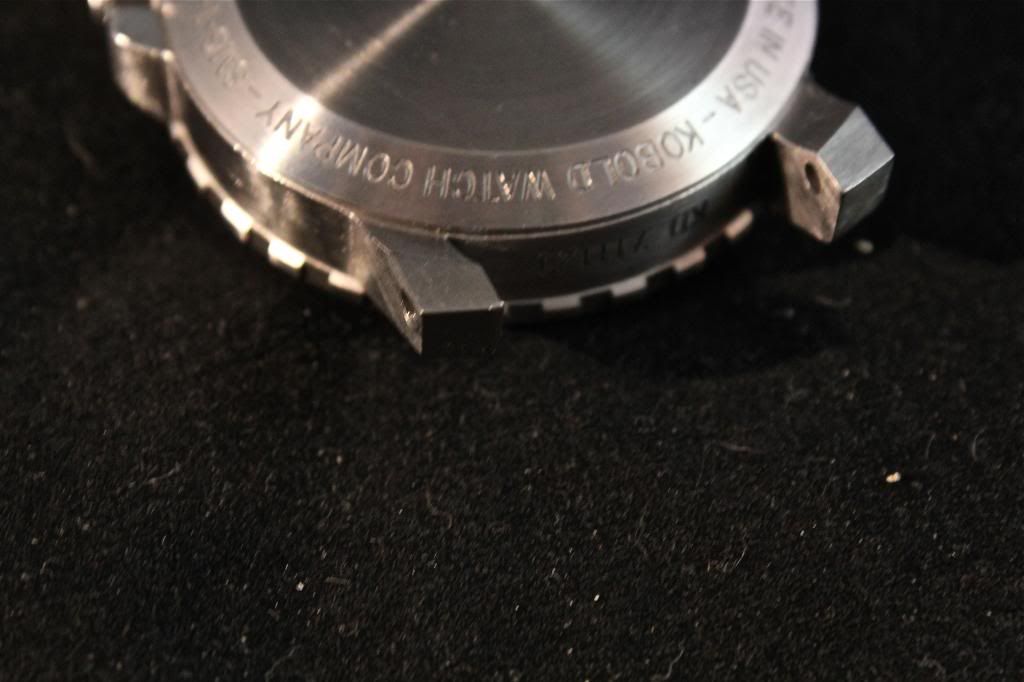 You can see how warped the screwbar was in this pic:
Pic showing the grooves cut into the bracelet. Actually looks better in this pic then in person: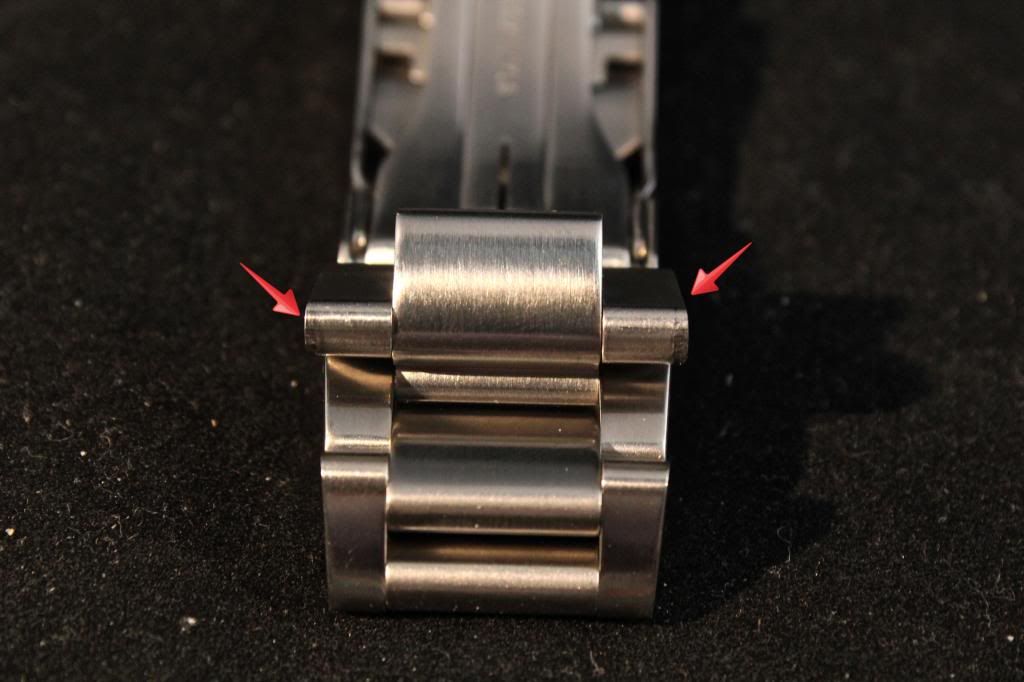 Check out this fine artisan like finishing on the endlinks: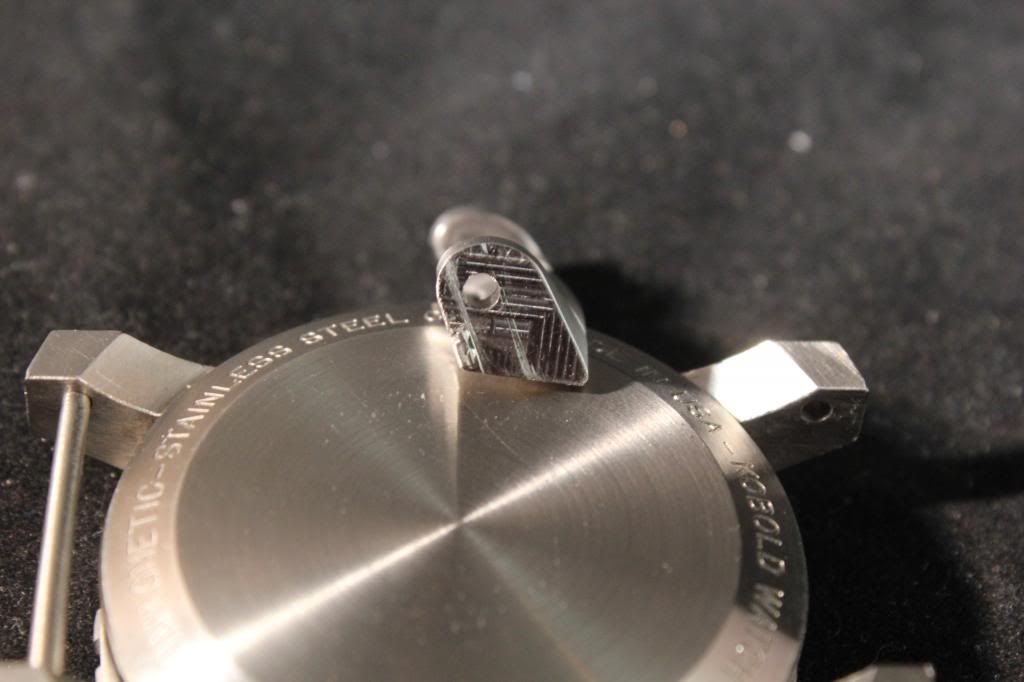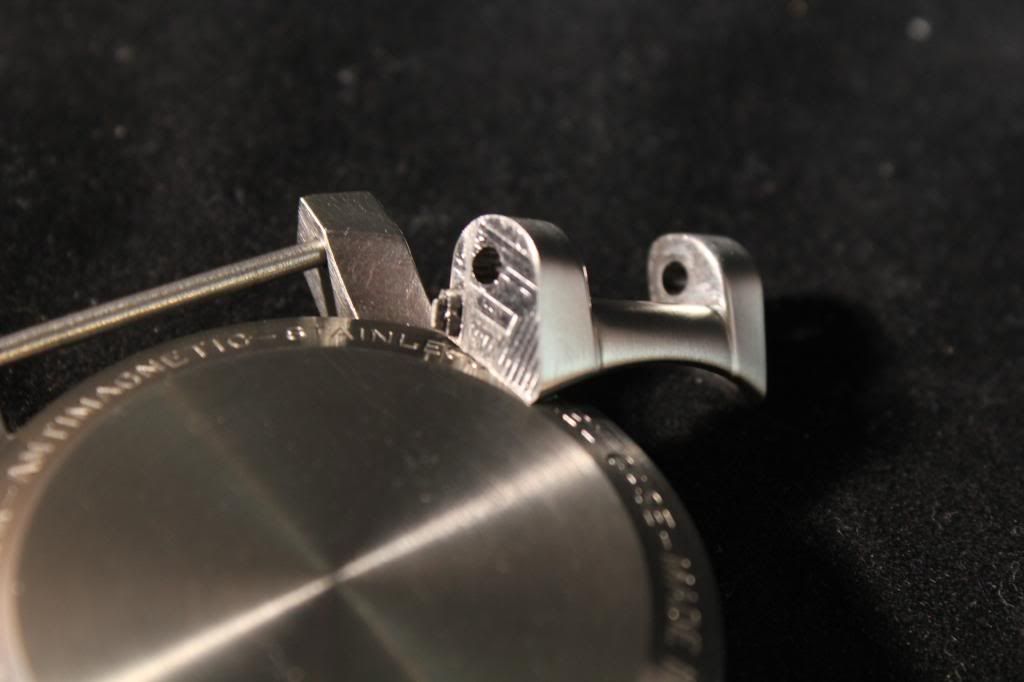 Not mentioned in the post above..when side by side, both end links were different. They were not mirror images..as if they'd been made by hand with no respect to the watch.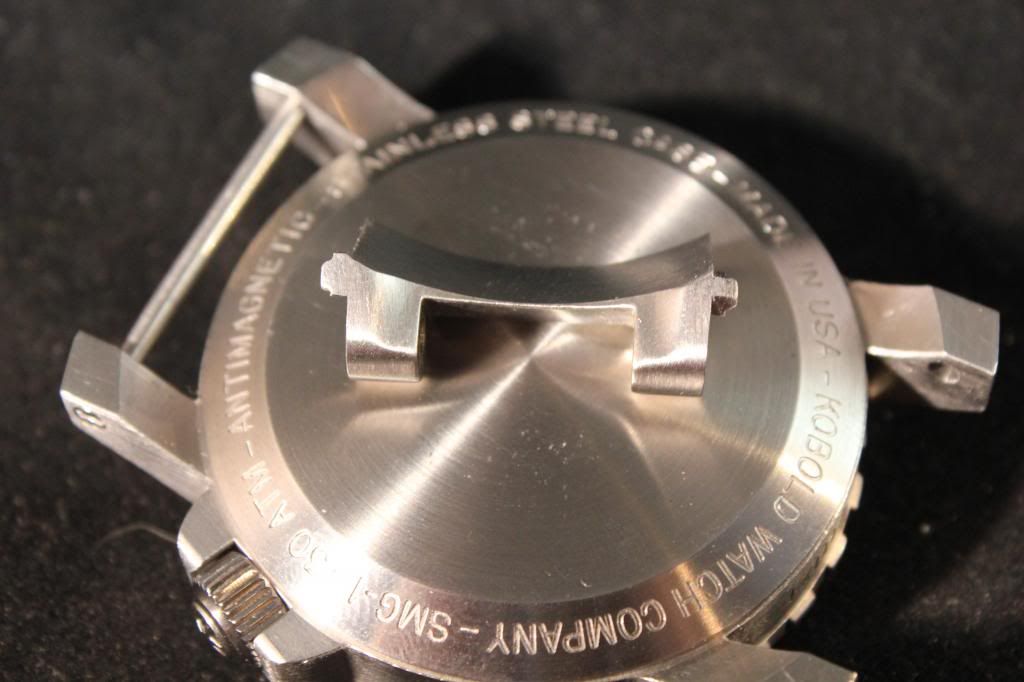 Sloppy bezel..this much movement without a click to the next second: