I think that there was a 2013 thread, but I cannot find it, so here's another.
So what are your watch plans for 2013?
For me, the plans are to pick up one, possibly two this year and hold onto to what I have. The Seiko Solar Chrono may leave, but the Sinns will stay.
We just refinanced down to a 12 year mortgage, so between that and the taxes cuts, this should be a low key year.
I'm looking at picking up a Sarb, like the Kemmner Tonneau and still would like to pick up a Sinn 103.
Sarb017 (courtesy of Seiya).
Here is the Kemmner (courtesy of his eBay listing).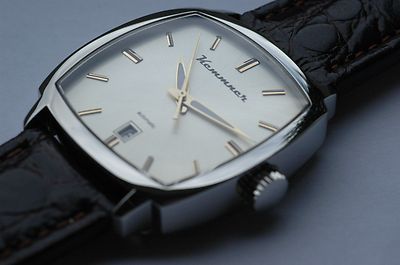 Sinn 103 (courtesy of sinn)
What are you fools thinking about this year?